Master of Arts in Film and Television Production
Home ›
MA ›
Master of Arts in Film and Television Production
Program Description
Anglia Ruskin University
Develop as a producer/director of factual programmes and extend your creative skills and technical knowledge. With talks by industry professionals and access to a broad range of equipment, you'll create a portfolio of work that will help you stand out from the crowd.
Careers
Our course will prepare you for a career in TV or in the broader media, and help you to decide which areas of the industry attract you the most. Although the emphasis is on directing and producing, you might choose to move into cinematography, production management or even television programme sales once you graduate. You might also develop a particular interest in observational documentary, natural history films or science programming, and decide to follow a career in these fields.
Here at Cambridge School of Art, you'll gain specialist skills that will be useful for traditional, experimental and creative documentary making, or films for education, training, public relations, current affairs, marketing and campaigning. Our course will prepare you to forge a portfolio or freelance career and give you the ability to make high-quality content for broadcast, web, film festivals or cinema.
Modules & assessment
Core module
Film and Television Research and Context
Visual Storytelling
Understanding the Audience
Master's Dissertation Art and Design
Master's Project: Art and Design
Assessment
You'll demonstrate your learning, and ensure you're developing the knowledge and skills to complete the course through:
Producing and directing films of different lengths and styles.
Working in a team on a TV studio production.
Written production analyses and reflective commentaries.
Essays.
Filming schedules and budgets.
Film pitches.
Your final Masters Project: this film is your 'calling card' for the industry.
Your assignments are usually submitted at the end of each term. You'll also be assessed informally and given feedback during the term to help you achieve to the highest level. Feedback could be in a film, a presentation or group participation; it will be given by your tutor and your fellow students.
Placements and work experience in Cambridge School of Art
Getting 'work experience' is easy, isn't it? You just pick up your brush or sit down with your design software and create something wonderful.
But the real working world is increasingly competitive, and the kind of skills and experience you need to stand out as an employee or succeed in self-employment, involve diverse transferable abilities. It also helps to have a contact or two in the sector, who already see your potential.
As one of our undergraduates, you'll likely have the chance to seek a work placement on our 'Working with the Creative industries' module. But even if you don't, you'll discover opportunities to gain crucial experience, skills and exposure through industry-led activities such as live briefs.
Course fees
UK & EU students, 2019/20 (per year): £8,500
UK & EU students, 2019/20 (part-time, per year): £4,250
International students starting 2019/20 (per year): £13,700
International students starting 2019/20 (part-time, per year): £6,850
Last updated Jan 2020
About the School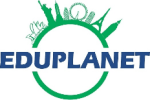 EduPlanet has more than 10 years of experience on international education, founded in England, United Kingdom. Is a service provider of educational consultancy, one of the best options in the market f ... Read More
EduPlanet has more than 10 years of experience on international education, founded in England, United Kingdom. Is a service provider of educational consultancy, one of the best options in the market for students who want to develop their careers and pursue further education abroad. Members of ANEX (Colombia), English UK and recognised by British Council in England
Read less