Program Description
Administrated by the Department of Visual Studies (VS) at Lingnan University, Master of Arts in Curating and Art History (MACAH) combines two disciplines into one: museum curating and art history, with options to engage in practicum and study abroad programmes. Aside from required and elective courses, students can choose to curate a group exhibition or complete a research dissertation as a capstone experience. An internship programme and an overseas summer school are arranged to enhance students' international exposure, and their interaction with art historians, collectors and museum professionals. Students can also benefit from the insights and experiences of eminent scholars and experienced curators who are involved in our events at VS.
MACAH is suitable for those who wish to pursue advanced study in art history, and professional careers in museums, curatorial and other art-related industries. Through studying art theories and collections, curatorial practice, art projects, entrepreneurial initiatives, and professional training, MACAH offers students multiple perspectives to explore and engage in the development of art and cultural landscapes in Hong Kong, Asia and beyond.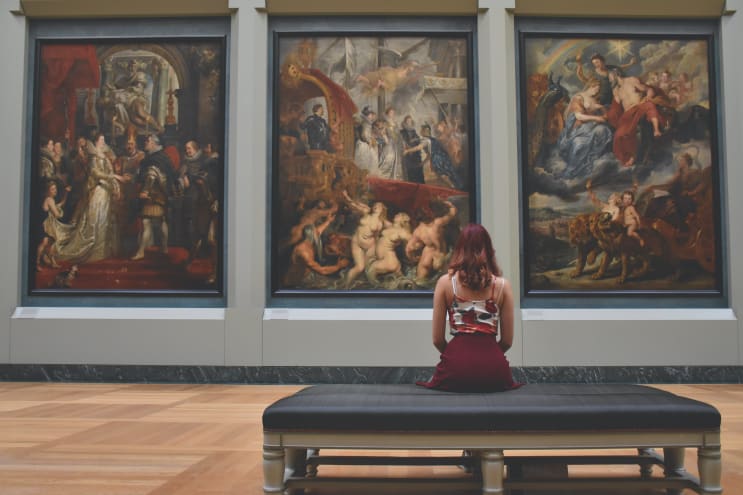 Programme Objectives
The MACAH programme aims to:
Nurture and inspire art and museum practitioners including curators, art educators and art administrators;
Enhance students' knowledge of curatorial studies and history of art in a global context;
Broaden and refresh students' approaches to art-historical research and curating;
Expand students' horizon and professional networks with scholars, art professionals and museum practitioners in the fields of art education, museums, cultural and creative industries in Hong Kong, Asia and beyond;
Acquire skills in managing art collections, undertaking research, engaging in exhibition projects and spearheading public programmes in museums, galleries and other cultural venues.
On completion of the MACAH programme, students are expected to:
Acquire an in-depth understanding of the making, meaning, theory and display of art in different contexts;
Identify, analyse and evaluate important objects, concepts and case studies related to individuals, institutions, professional ethics, cultural policies and other contemporary issues in Hong Kong, Asia and beyond;
Work individually or in groups to apply subject knowledge, methodologies and relevant references in art-historical research and curatorial projects such as exhibition design and programming;
Handle objects, manuscripts, mounting tools, exhibition furniture and other materials in the setting of collection storage and exhibition space;
Convey creative and critical ideas through writing, physical/digital exhibitions, programmes and other channels in response to societal needs, cultural issues and other aspects of life.
Programme Overview
Medium of Instruction
English is the medium of instruction for most courses. Some courses may be conducted in Cantonese or Putonghua.
Study Mode
1-year Full-time
2-year Part-time
Programme Curriculum
The MACAH programme entails 30 credits of work, including 3 required courses, 4 programme electives, and a capstone project. The teaching pattern is normally a 3-hour seminar per week (except Capstone Project, Internship and Summer School) for each course. The structure of the curriculum is as follows:
I. Required Courses
Critical Perspectives in Art History
Provenance Research
Approaches to Curating
II. Programme Elective Courses
1. Special Courses*, for example:
Connoisseurship of Chinese Painting and Calligraphy
Managing Art Collections
Learning in Museums
Digital Technologies and Museum Experience
And selected programme electives at an advanced level in the BA (Honors) in Visual Studies programme, for example:
Contemporary Chinese Art
Art Institutions and Visual Construction
In Pursuit of Modernity: 20th-Century Chinese Art
Collecting Chinese Art
2. Integrated Learning and Practical
Internship (in Term 2 or the Summer Term)
Overseas Summer School
(co-organised with a partner institution) 3
III. Capstone Project (9 credits required)
Research Dissertation (independent study) or
Curatorial Project (group work)
* These courses may not be offered each academic year, but the list of course offering will normally be finalised by mid-August and be announced by the Registry and the VS Department. MACAH students who have no proven undergraduate background in art history will be required to take at least one elective course on art history.
Graduation Requirements
To qualify for the award of the Master of Arts in Curating and Art History offered by Lingnan University (LU), students must, where applicable:
Obtain 30 credits;
Attain a cumulative G.P.A. of 2.67 (equivalent to B-) or above; and
Fulfil the University exit requirement on English language competency, if applicable; and fulfil all University/programme requirements.
Exchange Partner
Graduate Institute of Conservation of Cultural Relics and Museology
Admission Requirements
Applicants must have fulfilled the following requirements for admission to the MACAH programme:
Applicants should hold a relevant degree with first- or second-class honours or equivalent standard awarded by a tertiary education institution recognised for this purpose by Lingnan University; or have obtained an equivalent qualification;
For those applicants who do not hold a relevant degree, they might be admitted on an exceptional and case-by-case basis. They must provide satisfactory evidence of academic/professional qualification deemed equivalent to a bachelor's degree or having outstanding achievements or high distinction in the respective profession.
Applicants should demonstrate proficiency in English; and
An applicant whose degree or exceptionally an alternative qualification deemed equivalent is not from a tertiary institution in Hong Kong or an English-speaking country should obtain a minimum score of 550 (paper-based) or 79 (internet-based) in the Test of English as a Foreign Language (TOEFL)* or a band score of 6.5 or above in the International English Language Testing System (IELTS)*, or an equivalent score in a recognised test, or an equivalent qualification to prove his/her language proficiency which will be considered on a case-by-case basis.
* Results must be within the validity period, viz. 2 years, from the time of submission of an admission application.
Application and Tuition Fee
Tuition Fee
1-year Full-time:
For 2021-2022 intake, the annual tuition fee for full-time study is HK$135,000.
2-year Part-time:
For 2021-2022 intake, the annual tuition fee for part-time study is HK$67,500.
Note: Additional charges apply to optional co-curricular activities such as internships and the Summer School taking place outside Hong Kong.
Scholarship
All applicants admitted to MACAH will automatically be qualified for competing for the entrance scholarship, which will be offered more than HK$65,000 to outstanding admittees.
Application Method
Applications must be submitted online with settling an application fee of HK$400 via Lingnan University's Online Application System.
Note: All documents submitted will not be returned. Information on all unsuccessful applicants and applicants who have declined the offer will be destroyed after the admission exercise. All application fees paid are non-refundable and no receipt for the application fee will be issued.
Deadline for Application
31 April 2021 (Late application will be considered, subject to the availability of places).
Last updated Oct 2020
About the School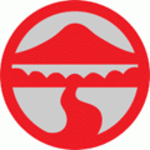 Lingnan University is the liberal arts university in Hong Kong and we have the longest established tradition among the local institutions of higher education. Our history can be dated back to 1888, wh ... Read More
Lingnan University is the liberal arts university in Hong Kong and we have the longest established tradition among the local institutions of higher education. Our history can be dated back to 1888, when our forerunner, the Christian College in China, was founded in Guangzhou, and to 1967, when the institution, as Lingnan College, was re-established in Hong Kong. In 2015, Lingnan University was named as one of the "Top 10 Liberal Arts College in Asia" by Forbes.
Read less