Master of Arts in Cultural Management
Home ›
MA ›
Master of Arts in Cultural Management
Program Description
The MA programme in Cultural Management was established in 2001 and has been the only MA programme in cultural management in Hong Kong. Armed with an open, flexible, theoretically grounded attitude as well as practical fieldwork experience, students are taught to meet challenging demands of the fast-growing cultural industries.
One of the outstanding characteristics of the Programme is its recognition of cultural management as more than just technical studies in management. It is an act of cultural mediation that touches on issues such as professional ethics, cultural rights, cultural identity, and the social, political interferences in cultural representation. Graduates from the Programme are expected to be more than managers or technocrats. They are trained to be the cultural mediators who interpret, define, communicate and defend cultures. Bridging the gap between arts and the public, they are expected to be the interpreters of culture, upholders of cultural integrity, and most important of all, the defenders of cultural rights of all members of society. Profit-making through cultural industries is not the focus of our teaching.
Aims and Objectives
The Programme aims at providing professional training within the various areas of cultural practices, with equal emphasis on nurturing:
Technical and managerial know-how,
Critical ability,
Creative skill.
The Programme has set the objectives as follows:
To offer students a broad and critical perspective of theories relating to culture and cultural management
To strengthen students' technical abilities in cultural management;
To nurture students creative skills in the curatorial and managerial practices;
To consolidate students' knowledge of cultural industries;
To prepare students for a fast-moving, ever-changing, and global cultural environment.
Programme Structure
Under the stewardship of programme director Oscar Ho, former exhibition director of the Hong Kong Arts Centre and founding director of the Shanghai Museum of Contemporary Arts, the Programme boasts a faculty of respected scholars and experienced professionals
The Programme intends to provide a well-rounded education that covers the various major art forms, including performing arts, visual arts and media art. In addition to offering courses to nurture critical skills and equip students with general knowledge in cultural management, the Programme also offers advanced courses such as the studies of curatorship, exhibition design, IT application in cultural management and arts festival organization to encourage specialization in studies.
Structure of Courses
Content of the Programme is constructed based on a 4 tiers structure. The curriculum is designed to guide students in a progressive manner to move from fundamental studies to specialized studies according to their own preferences. The 4 tiers are:
Tier 1 - Fundamental training, which nurtures interpretive and critical skills;
Tier 2 - Essential management skills, nurturing basic professional know-how;
Tier 3 - Specialized studies: specific areas of studies and creative training.
Tier 4 - Practicum and personal research
Study Period
The normative study period for this programme is 1 year for full-time and 2 years for part-time. Classes will be arranged in weekday evenings from 6:45 pm to 9:30 pm. To fit the busy schedule of students who have a full-time job, at least one course will be scheduled on Saturday.
Languages used for teaching
Based on the principle that the language used must be understood by all students in the class, a significant number of courses are currently taught in English. For class works and presentations, students are free to use English or Chinese/Cantonese. Courses with a large number of students such as compulsory courses are split into two classes: one conducted in English, the other in Cantonese.
Admission Information
Qualification Criteria
Applicants should meet all qualification criteria of the Graduate School and must obtain a bachelor's degree or equivalent in recognized tertiary institutions.
Graduated from a recognized university and obtained a bachelor's degree, normally with honours not lower than Second Class; or
Graduated from an honours programme of a recognized university with a bachelor's degree, normally achieving an average grade of not lower than "B"; or
Completed a course of study in a tertiary educational institution and obtained professional or similar qualifications equivalent to an honours degree.
Past academic record, work experience, references and language abilities will be considered in the admission decision. Applicants may be required to attend an interview/or test as part of the admission process.
Tuition Fee
1 year full-time: HKD$120,000 per annum (subject to review)
2 years part-time: HKD$60,000 per annum (subject to review)
Application Deadline
28 Feb 2021
Applications will be processed on a rolling basis until all places have been filled. Therefore, early applications are strongly encouraged.
Application Result
Results will be posted on the Graduate School website (taught programmes) from mid-February to July every year. Successful applicants will receive the offer letter by July of that admission year. Applicants may consider their applications unsuccessful if they do not hear from us thereafter.
Last updated Oct 2020
About the School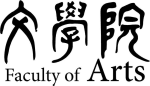 Established in 1963, the same year the Chinese University of Hong Kong was founded, the Faculty of Arts has always been pivotal to CUHK's commitment to integrating Chinese and Western traditions, to b ... Read More
Established in 1963, the same year the Chinese University of Hong Kong was founded, the Faculty of Arts has always been pivotal to CUHK's commitment to integrating Chinese and Western traditions, to bilingual education and innovative research. We believe the study of languages, cultures, religions, creative arts, history and philosophy fosters a humanistic spirit and enables us better to engage with a diverse global community.
Read less