Master of Arts in Asian Studies
Home ›
MA ›
Master of Arts in Asian Studies
Program Description
Asia is one of the most dynamic and rapidly changing regions of the world, and its significance in the 21st century is undeniable. Asia comprises almost 30 percent of the earth's landmass and is home to 60 percent of the world's population; the continent is as diverse as its populations, which drive the region's shifting role in the global arena.
On the path to sustained economic development, Asia's urban migration and international trade are exploding. Problems still endure, however. The region is a flashpoint for conflicts, and its economic benefits are not evenly distributed. The Elliott School's Asian Studies program prepares students to navigate this dynamic environment and address complex diplomatic, economic, security, and cultural issues.
What You'll Study
Students in this program will gain a fundamental understanding of the key political, economic, and historical issues facing Asia. You'll begin with three to four core courses before moving on to complete your Thematic Specialization and Professional Specialization.
Thematic Specializations
The required thematic specialization will deepen your understanding of issues in contemporary Asia. You can choose from among five thematic specializations.
Professional Specializations
You must select three courses listed for one of the Professional Specialization fields. You may design your own field with the approval of the Program Director, or select from one of the listed fields.
Global Capstone
Global Capstone is the culminating experience and signature project for Elliott School graduate students.
Prerequisite
Foreign Language
Academic coursework in an approved Asian language, which will prepare students to complete the program's language requirement*, must be shown at the time of application. This can be demonstrated by:
Study that is equal to four semesters of university-level coursework or equivalent.
Completion of formal language training as part of employment (ex. Peace Corps, JET, etc.).
Growing up in a household where the language is spoken.
Approved languages for the M.A. in Asian Studies are Chinese, Japanese, and Korean.

*Students need to have a strong foundation in a foreign language before enrolling to be successful in completing the language requirement during the program.
Affiliated Institutes and Organizations
The Asian Studies program is housed in the Elliott School's Sigur Center for Asian Studies, which provides distinctive benefits to our students.
The Institute for Korean Studies strengthens the existing Korean studies program at GW and within the greater D.C. area.
The Organization of Asian Studies (OAS) is a graduate and undergraduate student organization that seeks to foster an appreciation of Northeast, Southeast, and South Asian culture. The organization focuses on strengthening ties between students and faculty with an interest in Asia through ambitious programming and events, all made possible by the support of the Sigur Center for Asian Studies.
Where You'll Go
Our graduates continue to pursue a wide variety of exciting careers in diplomacy and public service, business, security, conflict resolution, development, and public health. For 2016 graduates, the top employers included:
Advanced Resources Technology
Center for International Private Enterprise
Centra Technology
China State Council
Council on Foreign Relations
Eurasia Group
Institute for South China Sea Studies
U.S. Department of Defense
U.S. Department of State
World Learning
While you study with us and even once you leave, we'll provide you with resources and support to help you get the job you've always wanted post-graduation. From career counseling, workshops, site visits, and information sessions, The Graduate Student Career Development Center has a variety of tools and tips to get you to where you want to be.
Last updated Dec 2019
About the School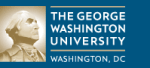 Elliott School graduates are consistently sought after for challenging global careers. What's more, our Washington, DC location allows us to form strong relationships with public, private, and non-pro ... Read More
Elliott School graduates are consistently sought after for challenging global careers. What's more, our Washington, DC location allows us to form strong relationships with public, private, and non-profit organizations that regularly employ Elliott School students and alumni.
Read less