Program Description
Degree overview
We're No. 1 in South Australia for graduate careers in architecture and built environment.
Work in award-winning, purpose-designed facilities including dedicated design studios and workshops.
Study in a contemporary and dynamic School with students from the related fields of art, design and planning.
Learn from internationally-renowned and experienced teachers who are also practicing architects.
Pursue specific areas of interest through research and electives.
Engage in real-life projects through our award-winning student Design and Construct learning experience - the longest running and largest practice-based teaching program of its type in Australia.
Benefit from our strong relationships with local, national and international industry.
Enhance your employment prospects by co-enrolling in the Master of Design during or after completing the Master of Architecture, focusing on sustainable design or design and construct.
Why Master of Architecture
Specialise in areas of interest that interest you, such as remote construction, sustainability, urban design, conservation, and digital environments, and gain practical experience with this focused and accredited master degree.
This degree has a strong practical and industry focus, with studio work, national and international field trips, workshops, internships and master classes.
You will also be given the opportunity to take part in the award-winning student Design and Construct learning experience, where you will design and then construct community buildings in remote locations in Australia and overseas. Some of the projects students have completed include the visitor accommodation at Port Resolution, Tanna Island, Vanuatu; Aboriginal ranger accommodation and research facilities in Fish River, Northern Territory; and accommodation and research facilities at Witchelina Station, South Australia. You will be involved in projects such as these from conception through to completion.
Your career
Architects are creative, accurate and problem solvers by nature. They immerse themselves in new technologies and materials and push the boundaries. A career in architecture is rewarding – you get the opportunity to shape, and even transform, the environment. Jobs are on the increase, with employment expected to grow very strongly in the next few years*. Careers to consider:
architect: combine creative design with technical knowledge to create sustainable solutions for the built environment
urban designer: design at the urban scale; may also participate in educating civic leaders and the public about project details
heritage consultation: develop sustainable practices in design to protect and maintain heritage sites
project manager: involves initiating, planning, executing and controlling a team and their outcomes
*Australian Government Department of Employment, Occupational Employment Projections 2015
Professional accreditation and recognition
This program is professionally accredited by the Architectural Practice Board of South Australia, endorsing the architecture qualifications of graduates required for registration as an architect. Accreditation demonstrates the achievement of relevant competencies from the AACA National Competency Standards in Architecture.
The Australian Institute of Architects recognises the program, endorsing architecture qualifications required for membership of the AIA, including student and graduate membership. Recognition of the program demonstrates compliance with the Institute's Education Policy Performance Criteria.
Last updated Feb 2020
About the School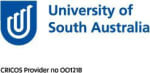 The University of South Australia is a progressive and globally-engaged university, ranked in the top 10 universities in Australia* and awarded five QS Stars for Excellence. With nearly 32,000 student ... Read More
The University of South Australia is a progressive and globally-engaged university, ranked in the top 10 universities in Australia* and awarded five QS Stars for Excellence. With nearly 32,000 students, including more than 5,500 international students, it provides a unique educational journey that combines five-star teaching# and real-world experience. *Ranked 9th – 2018 Times Higher Education World University Rankings Rated five stars for Teaching – 2017 QS Stars Ratings
Read less