Master of Applied Science in Mining Engineering
Home ›
Master ›
Master of Applied Science in Mining Engineering
Program Description
The Master of Applied Science is a Research degree requiring a thesis. Students can specialize in any of the following areas: social issues in mining, mining engineering, mineral processing, mining and the environment, Rock mechanics, Mine Economics, Safety, Corporate Social Responsibility, etc.
Backed by an unparalleled reputation for expertise and innovation in mineral extraction, mineral processing and environmental protection, the graduate program in Mining Engineering has two types of students in mind:
Those from industry who wish to improve their workplace skills; and
Those who wish to pursue research leading to advances in state-of-the-art or state-of-the-practice mining and mineral process engineering.
In order to best meet the needs of these two groups, the program encourages interaction between universities in North America and other countries. In many cases, this collaborative outlook leads to joint research projects and student exchanges.
What makes the program unique?
opportunities for interdisciplinary work on social, economic as well as engineering research;
international research opportunities;
travel opportunities;
connections to CIRDI;
Vancouver is a centre for Mining Activity in Canada with its abundance of junior mining companies, finance for mining companies, and law for mining companies.
Quick Facts
Degree: Master of Applied Science
Subject: Engineering
Mode of delivery: On campus
Specialization: Electrical and Computer Engineering
Program Components: Coursework + Thesis required
Faculty: Faculty of Applied Science
Research Focus
1. Mining
mine ventilation and mine services
simulation and optimization
mining operations research
rock mechanics and geotechnics
mine valuation and production economics
2. Mineral Processing
process control, modelling
simulation and optimization
fine particle technology
surface chemistry of flotation
plant design and economics
coal preparation technology
3. Socio-economic aspects and sustainability
mine waste management.
environmental aspects of mining
Research Facilities
Our facilities are specifically designed to ensure that our faculty, staff and students are prepared to meet the demands of the mining industry.
Our instructional building, the Frank Forward building and our research facility, the Coal & Mineral Processing Laboratory, are fully equipped to provide a positive research and educational framework.
Much of the equipment has been obtained through the generosity of donors and the initiative of faculty who seek out and obtain research grants.
As a result, the UBC Department of Mining Engineering is able to maintain its' reputation for producing first-rate mining engineers and research.
In 2003 we underwent a major renovation that gave us a state-of-the-art classroom, a larger conference room, and a redesigned main office that includes more workspace, quiet nooks, and a coffee room.
Research Supervisors
This list shows faculty members with full supervisory privileges who are affiliated with this program. It is not a comprehensive list of all potential supervisors as faculty from other programs or faculty members without full supervisory privileges can request approvals to supervise graduate students in this program.
Dunbar, W Scott (Bacterial replication controls, bacteriophage, phage);
Elmo, Davide (rock mechanics and rock engineering design; advanced numerical modelling of block cave mining and discrete fracture networks, the interaction between surface and underground mining, numerical simulations of the mechanical behaviour of hard rock pillars, slope stability analysis, applications of synthetic rock mass modelling and discrete fracture network modelling.);
Holuszko, Maria (minerals characterization as it applies to mineral processing; recovery of metals from industrial and municipal waste streams);
Klein, Bern (processing of precious minerals; processing of industrial metals, Ultrafine grinding, high pressure grinding rolls, hydraulic transport of non-Newtonian mineral slurries, industrial minerals, mine-mill integration, continuous centrifugal gravity concentration, improved technologies for artisanal and small-scale gold miners, metal leaching from waste rock, rheology of mineral suspensions);
Madiseh, Ali;
Miskovic, Sanja (Multiphase Flows, Computational Fluid Dynamics, Experimental Fluid Dynamics, High-Performance Computing, Minerals Processing, Embedded Sensors, IIoT, Industrial Big Data, Critical Elements Extraction);
Miskovic, Ilija (Multi-physics of Geo-materials, Big Data);
Pawlik, Marek (Surface chemistry, Adsorption of polymers and surfactants, Process water and reagent chemistry, rheology of mineral suspensions, interparticle and interfacial phenomena);
Scoble, Malcolm (Sustainable mining, mining with communities, mine-mill integration, workplace safety, mining innovation);
Van Zyl, Dirk (The contributions that mining makes to sustainable development, life cycle systems, mine earth structures (tailings, heap leach, and rock disposal facilities));
Veiga, Marcello (effects of metals in the environment; pollution caused by mining; social effects of mining on communities; mercury pollution on fish, Biogeochemical cycle of heavy metals in the environment, Bioaccumulation and adverse health effects of metals in the environment, specially mercury, Artisanal and small-scale gold mining, Mercury pollution from gold mining and hydroelectric reservoirs, Acid Rock DrainageProcess mineralogy applied to mining and mineral processing, Sustainable development in mining, Mining communities and social issues related to mining, Mine closure and reclamation planning).
Sample Thesis Submissions
Influence of data characterization process on the kinematic stability analysis of engineered rock slopes using discrete fracture network models and its implications for rock mass classification system

Effect of electrolyte concentration in process water on flocculation

The separation of copper sulfide ore minerals from gangue using magnetic nanoparticles functionalized with peptides selected via phage display : a proof of concept

An integrated underground mining and processing system for massive sulphide ores

An investigation into the construction, excavation, and geochemical history of a waste rock dump and implications for long-term water quality at the Island Copper Mine, Port Hardy, British Columbia

The development of DAPPAM, a glass fibre cable bolt

Coping with resource curse : examining the case of extractive industry transparency initiative of Mongolia

Development of operation strategies for variable speed ball mills

A power based approach for the selection and comparison of ball mill liners

Development of a tower mill model using hardgrove mill tests

Recycling precious metals from mobile phones

Surface XRF mapping for intraparticle heterogeneity assessment and particle grade estimation

An application of economic growth pole to improving the environmental and socio-economic aspects of artisanal gold mining in Burkina Faso

Study of New Afton ore heterogeneity and its amenability to sensor based ore sorting

Amenability of low-grade ore stockpiles to sensor-based ore sorting technology
Career Options
Graduates can go into academia as well as engineering industry, such as a technical expert for a mining company, consulting company or supply company; mining industry advisor for financial and banking etc.
Requirements
TOEFL (IBT) OVERALL SCORE REQUIREMENT
90
ibT Reading 22
ibT Writing 21
ibT Listening 22
ibT Speaking 21
IELTS OVERALL SCORE REQUIREMENT
6.5
IELTS Reading 6.0
IELTS Writing 6.0
IELTS Listening 6.0
IELTS Speaking 6.0
Funding Sources
Some types of financial assistance are available for the winter session and may be supplemented by summer research and/or teaching assistantships to the registered students.
Financial support for non-Canadian students is limited and high academic standings are required to obtain support [Grade Point Averages exceeding 3.7 (maximum 4)].
We suggest that you have financial support to finance at least the first year of studies. In the event that a sponsor is willing to provide you with financial support, we will require a letter from him/her noting the amount of financial aid available and its duration.
We regret that we cannot process your application without this document. The department will not be responsible for foreign students' financial.
The University of British Columbia may offer a Partial Tuition Scholarship up to $3,200 each year to help defray the very large tuition fee increase that has recently levied on foreign students.
Last updated Dec 2018
About the School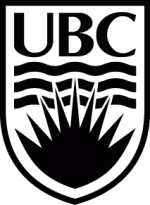 The Faculty of Applied Science oversees administrative procedures for the School of Architecture and Landscape Architecture, the School of Community and Regional Planning, the School of Nursing, and a ... Read More
The Faculty of Applied Science oversees administrative procedures for the School of Architecture and Landscape Architecture, the School of Community and Regional Planning, the School of Nursing, and all engineering activities at the Vancouver campus and the School of Engineering at the Okanagan campus.
Read less