Master of Applied Science in Mechanical Engineering
Home ›
Master ›
Master of Applied Science in Mechanical Engineering
Program Description
The thesis-based Master of Applied Science (M.A.Sc) in Mechanical Engineering is a traditional research-based degree. The program normally takes two years of full-time study and includes a total of thirty credits, research under the supervision of a faculty member and a thesis. The Master of Applied Science is the recommended course of study for students who may be interested in eventually pursuing a Ph.D.
Students taking their M.A.Sc in Mechanical Engineering can select one of four research areas: Design and Applied Mechanics, Mechatronics and Manufacturing, Thermofluids or Biomedical Engineering.*
*The Department of Mechanical Engineering also offers a full Biomedical Engineering (BMEG) program. Students in the BMEG program will achieve a degree in Biomedical Engineering.
What makes the program unique?
With eight Research Chairs and almost every research faculty member holding a least one NSERC grant, we have one of the most active research programs in Canada and consistently produce industry and academic leaders.
UBC is ranked in the World's Top 40 Universities by the Shanghai Jiao Tong University Institute of Higher Education and our Mechanical Engineering professors are recognized nationally and inter­nationally as leaders in their fields.
We offer affordable, competitive tuition fees and extend a number of scholarships, awards, top-ups to external awards, entrance fellowships, Research Assistantships (RA's) and Teaching Assistantships (TA's) to our students.
Quick Facts
Degree: Master of Applied Science
Subject: Engineering
Mode of delivery: On campus
Specialization: Mechanical Engineering
Program Components: Coursework + Thesis required
Faculty: Faculty of Applied Science
Degree Requirements
30 credits of coursework, including the seminar (if applicable) and thesis.
All MASc students are required to register in the Thesis course, MECH 598, all year round (i.e. for both winter and summer terms). The seminar course is only mandatory for students who belong to the biomedical, applied mechanics and design, and mechatronics and manufacturing research groups in each winter term (no seminars are held over the summer). Seminar policies may vary from group to group.
Seminar and thesis courses
MECH 598 (Seminar)
MECH 599B (Thesis)
Students normally register in the full session section of the course (Term 1-2). The Term 1 only or Term 2 only section may be used by new students arriving at other than usual registration periods, or by students nearing completion of their studies.
Research Supervisors
This list shows faculty members with full supervisory privileges who are affiliated with this program. It is not a comprehensive list of all potential supervisors as faculty from other programs or faculty members without full supervisory privileges can request approvals to supervise graduate students in this program.
Altintas, Yusuf (Virtual Machining, Computer Control of Manufacturing Systems, CAD/CAM, CNC Design, High Speed Feed Drive Control, Real Time Interpolation and Trajectory Generation for Machine Tools, Adaptive Control, Sensor Fused Intelligent Machining, Metal Cutting Mechanics, Chatter Vibrations in Machining, Piezo -Actuator Based Precision Machining, High Speed Milling, Optimal Machining of Aerospace Parts, Dies and Molds, Automation, Precision Engineering, Electro Mechanical Systems, Modeling and Analysis of Machining Processes, Mechanics, dynamics and control of micro-machining operations).
Bacca, Mattia.
Bushe, William Kendal (Clean Energy, Combustion, Turbulence, Numerical Simulation, Computational Fluid Dynamics, IC Engines andThermal Power Generation).
Chiao, Mu (MEMS, Micro Sensors, Micro Actuators, BioMEMS, Nanotechnology, Bioengineering, Electronic Packaging, Nanoscience, Energy sources for micro-electro-mechanical systems).
Cripton, Peter (Biomechanics, Injury, Spinal Cord Injury, Hip Fracture, Spine, Helmet, Skull Fracture, Bone Fracture, Head Impact, Neurotrauma, Orthopaedic Biomechanics, Injury Biomechanics, Neurotrauma (Spinal Cord and Brain Injury), Biomechanics of Hip Fracture, Injury Prevention).
Croft, Elizabeth (Robotics, human-robot interaction, mechatronics).
De Silva, Clarence Wilfred (Robotics).
Elfring, Gwynn (Theoretical Fluid Mechanics, Complex Fluids, Cell Biomechanics, Capillary Phenomena, Applied Mathematics).
Feng, Hsi-Yung (Computer-Aided Design (CAD), Computer-Aided Manufacturing (CAM), 3D Laser Scanning, Three Axis and Five Axis CNC Machining, 3D laser scanning, Scanning-derived geometric modelling).
Frigaard, Ian (Fluid mechanics/visco-plastic fluids).
Gadala, Mohamed (Mechanics and heat transfer, Crack Detection and Crack Propagation, Numerical Simulation of Controlled Cooling Process of Steel).
Grecov, Dana (Rheology, Rheometry, Non-Newtonian Fluid Mechanics, Computational Fluid Mechanics, Liquid Crystals, Biolubricants, Lubricants, Journal Bearings, Multi-Phase Flow, Synovial Joints, Synovial Fluid, Arthritis, Liquid crystals and nanomaterials, Biofluid Mechanics).
Green, Sheldon (Pulp and Paper, Aerodynamics, Liquid Sprays, Papermaking, Biomechanics, Building Ventilation, Fluid Mechanics).
Hodgson, Antony (Bioengineering, Biomechanics, Medical or Surgical Robotics, Medical Engineering, Electoral Reform, Single Transferable Vote, STV, Citizens' Assembly, Fair Voting).
Jelovica, Jasmin (Sandwich structures, Finite element analysis, Structural optimization, Welding and joining of metals, Ultimate, fatigue and impact strength).
Jin, Xiao Liang (Manufacturing Processes for Advanced Materials, Vibration Assisted Machining, Machining Mechanics and Dynamics, Material Characterization, Surface Integrity).
Kirchen, Patrick (Thermochemical Energy Conversion, Combustion, Internal Combustion Engines, Ion Transport Membranes, Emissions, Fuel Injection).
Ma, Hongshen (Microfluidics; Instrumentation; Cell Sorting; Cell Biomechanics; Circulating Tumor Cells; Malaria and Red Blood Cell Deformability; Single Cell Technologies; Cell Migration and Chemotaxis).
Merida-Donis, Walter (Clean energy, Electrochemical energy conversion, Thermodynamics, Low carbon fuels, Fuel cells and hydrogen).
Nagamune, Ryozo (Robust Control, System Identification, Optimization, Hard Disk Drives Servo, Automotive Engine Control, Machine Tool Servo Control, Analytic Interpolation, Spectral Estimation, Wind Turbine Control, Wind turbine control, Automotive engine control, Hard disk drive track-following control).
Ollivier-Gooch, Carl (Algorithm Development for Computational Fluid Dynamics, Error and Stability Analysis for Unstructured Mesh Methods, Unstructured Mesh Generation, Applied Aerodynamics).
Olson, James (Application of Physics and Fluid Mechanics to Problems Associated with the Pulp and Paper Industry, Mechanical Energy Reduction in Mechanical Pulping).
Oxland, Thomas (Spinal Cord Injury, Aging Spine, Orthopaedic Implants).
Phani, Srikantha (Dynamics of multiscale materials, structures and devices, Applied Mechanics, Micromechanics).
Ponga de la Torre, Mauricio (Spallation in Metals; Sub-linear scaling methods for calculating crystal defects using DFT; ).
This list shows faculty members with full supervisory privileges who are affiliated with this program. It is not a comprehensive list of all potential supervisors as faculty from other programs or faculty members without full supervisory privileges can request approvals to supervise graduate students in this program.
Rogak, Steven (Aerosols (their properties, strategies to minimize their creation and reducing aerosol concentrations where people spend most of their time ).
Rohling, Robert (Medical Imaging, Medical Information Systems, Robotics, Interventional Ultrasound, 3D Imaging, Spatial Compounding, Robotic System Calibration, Elastography, BioMEMS, Biomedical Engineering, Medical imaging and information systems, robotics, ultrasound imaging in 2D and 3D, biomedical technologies).
Sassani, Farrokh (Mechanical systems automation through re-design and computer control, manufacturing processes).
Schajer, Gary (Full-Field Optical Metrology, X-Ray CT Log Scanning, Industrial Residual Stress Measurements).
Stoeber, Boris (Microelectromechanical Systems, MEMS, Microfluidics, Sensor Technology, Biomedical Microdevices, Microelectromechanical Systems (MEMS), Microflow Phenomena, Sensor technology, Integrated microsystems for biomedical applications and for environmental control).
Van der Loos, Hendrik (Rehabilitation Robotics, Human-Robot Interaction, Design for Safety, Design Methodology and Design Coaching, Roboethics).
Sample Thesis Submissions
Robust control of miniaturized optical image stabilizers for mobile phone cameras

Position control of a floating offshore wind turbine system using aerodynamic force

Assessment of using a Tesla expander to harvest waste heat from a photovoltaic panel for residential applications

Cold flow simulation of gas flare auxiliary air

Particle impingement onto a moving substrate

Cellulose nanocrystals aqueous suspensions as water-based lubricants

Analysis and design enhancement of an interference fit in a slot/insert assembly condition

CFD-DEM simulation of locomotive sanders

Investigation into the effects of swirl on mixing within a Kraft recovery boiler

Development of a computer-controlled device to quantitatively measure the degree of spasticity at a subject's ankle

Optimization of a wood-waste fuelled, indirectly-fired gas turbine cogeneration plant for sawmill applications

Development of an automated marking machine for live fish with application in fishery management

In vitro fluid dynamics of the Bjork-Shiley monostrust mitral disc valve using laser doppler anemometry

Implementation of conditional source-term estimation for the prediction of methane ignition

Real-time implementation of adaptive control of industrial robots
Career Options
The graduates of the M.A.Sc program are well suited to any field of mechanical engineering. Recent graduates have gone on to work as research engineers or project leaders in various industries including mechanical design, aerospace, biomedical devices, manufacturing, electronics packaging, mining machinery and material handling, building automation and robotics.
Requirements
TOEFL (IBT) OVERALL SCORE REQUIREMENT
93
ibT Reading 22
ibT Writing 21
ibT Listening 22
ibT Speaking 21
IELTS OVERALL SCORE REQUIREMENT
6.5
IELTS Reading 6.0
IELTS Writing 6.0
IELTS Listening 6.0
IELTS Speaking 6.0
SUPERVISOR COMMITMENT REQUIRED PRIOR TO APPLICATION?
Highly recommended.
GRE REQUIRED?
Optional
Eligibility for Financial Assistance
Normally from their thesis supervisors and may apply for Teaching Assistantships, graduate awards and scholarships
Last updated Dec 2018
About the School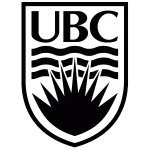 The Faculty of Applied Science oversees administrative procedures for the School of Architecture and Landscape Architecture, the School of Community and Regional Planning, the School of Nursing, and a ... Read More
The Faculty of Applied Science oversees administrative procedures for the School of Architecture and Landscape Architecture, the School of Community and Regional Planning, the School of Nursing, and all engineering activities at the Vancouver campus and the School of Engineering at the Okanagan campus.
Read less