Master of Applied Science in Materials Engineering
Home ›
Master ›
Master of Applied Science in Materials Engineering
Program Description
Materials research in the Department emphasizes the development of new processes and process models primarily for novel materials in the transportation sector and biomaterials for medical applications and aims at providing materials process solutions of societal magnitude including lightweight materials, cleaner and greener metallurgical processes, engineered materials to replace or repair injured body parts.
The Department fosters a strong interaction with industry through their Industrial Research Chairs. Industrially oriented research is combined with fundamental studies to advance understanding of the microstructure mechanisms and resulting properties.
What makes the program unique?
The department has a strong research record and is particularly proud of its mix of fundamental research coupled with industrial relevance and interaction.
In our research, we work closely with industry partners internationally. We have faculty with world-renowned expertise in hydrometallurgy, sustainability, nanomaterials, biomaterials and ceramics. Recent research developments in the department are helping to reduce environmental impact in the mining industry and enabling new possibilities in medical treatments. We also have a leading role in MagNet, an initiative that aims to achieve significant reductions in carbon dioxide emissions in the transportation sector.
We have a long history of providing excellence in education and offer one of the top-rated materials programs in North America. Graduates of our program are enjoying rewarding careers locally and internationally in a wide range of industries from mining to advanced electronics, healthcare and aerospace.
Quick Facts
Degree: Master of Applied Science
Subject: Engineering
Mode of delivery: On campus
Specialization: Electrical and Computer Engineering
Program Components: Coursework + Thesis required
Faculty: Faculty of Applied Science
Research Focus
The department offers opportunities for study in the fields of casting and solidification of metals, ceramic processes and properties, corrosion, composite material processing and properties, hydrometallurgy and electrorefining, physical metallurgy, pyrometallurgy, remelting processes, thermomechanical processing and environmental processing.
Research Supervisors
This list shows faculty members with full supervisory privileges who are affiliated with this program. It is not a comprehensive list of all potential supervisors as faculty from other programs or faculty members without full supervisory privileges can request approvals to supervise graduate students in this program.
Asselin, Edouard (Hydrometallurgy (including leaching, electrometallurgy and residue characterization), Electrochemistry (including high-temperature electrochemistry and sensors).
Cockcroft, Steven (Clean Energy Research, Physical phenomena in non-ferrous casting, hot tearing, Optimization of industrial casting processes, Mathematical modelling)
Dixon, David (Fixed-bed leaching).
Dreisinger, David (Hydrometallurgy industry, iron, copper).
Fernlund, Goran (Polymer matrix composites, Biomaterials, Adhesive bonding)
Ko, Frank (Textile Structural Composites).
Liu, Wenying (Use of seawater in heap leaching; Release of selenium and associated toxic elements from mine waste materials; Heap leach modelling).
Maijer, Daan (Heat Transfer, Fluid Flow, Stress, Microstructure Materials processing models employed for process control).
Militzer, Matthias (Multi-scale modelling of microstructure evolution, Physical metallurgy of advanced high strength steels).
Poole, Warren (Advanced aluminum alloys, High strengths, high formable steels, Metal matrix composites, Microstructure/property models).
Poursartip, Anoshiravan (Polymer matrix composite materials).
Sinclair, Chadwick (Predicting the correlation between the structure of alloys, at the microstructural and atomic scale, and their mechanical behaviour).
Tafaghodi, Leili (Sustainable high-temperature materials processing; Synthesis and refining of high-quality metals and alloys; Thermodynamics; Mineral processing).
Troczynski, Tom (ceramics, coatings, biomaterials, refractories, fracture, Medical applications, Processing, microstructure and properties of ceramics).
Wang, Rizhi (Biomaterials, biomechanics Also, the structure and formation processes of biologically formed materials (eg seashells, silk, teeth) and applies the mechanisms to the design and processing of novel materials).
Xia, Guangrui (Group IV semiconductors in microelectronics; Si-compatible lasers; 2D semiconductors; 3D integration of Ics; Raman spectroscopy).
Sample Thesis Submissions
Kinetic study of the dissolution of chalcopyrite in the presence of a catalyst under acidic sulfate medium

Effect of thiourea on the dissolution of chalcopyrite in acidic ferric solutions at different temperatures

Boron and phosphorus removal from Si-Fe solvent using SiO₂-CaO-Al₂O₃ slag

Atmospheric alkaline pre-oxidation of refractory sulphide gold ores

The effect of quench rate and initial grain structure on the mechanical behaviour of an Al-Mg-Si-Mn aluminum alloy

Metallurgical investigation of premature failures for 316L austenitic stainless steel pipes

Effect of the properties of coal surface and flocculant type on the flocculation of fine coal

The kinetics of austenite formation during continuous heating of a multi-phase steel

Mathematical modelling of the microstructural evolution during the hot rolling of AA5083 aluminum alloys

Modelling of the formation of longitudinal facial cracks in the continuous casting of steel slabs

The removal of cobalt from zinc sulphate electrolytes using the copper-antimoney process

A fundamental study of cobalt cementation with zinc dust in the presence of copper and antimony additives

A peel adhesion test for thermal spray coatings

Continuous biological leaching of copper from a chalcocite ore and concentrate in a saline environment
Requirements
TOEFL (IBT) OVERALL SCORE REQUIREMENT
90
ibT Reading 22
ibT Writing 21
ibT Listening 22
ibT Speaking 21
IELTS OVERALL SCORE REQUIREMENT
6.5
IELTS Reading 6.0
IELTS Writing 6.0
IELTS Listening 6.0
IELTS Speaking 6.0
GRE REQUIRED?
Not required
Last updated Dec 2018
About the School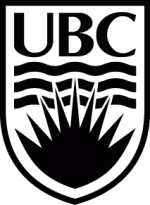 The Faculty of Applied Science oversees administrative procedures for the School of Architecture and Landscape Architecture, the School of Community and Regional Planning, the School of Nursing, and a ... Read More
The Faculty of Applied Science oversees administrative procedures for the School of Architecture and Landscape Architecture, the School of Community and Regional Planning, the School of Nursing, and all engineering activities at the Vancouver campus and the School of Engineering at the Okanagan campus.
Read less