Master of Applied Science in Electrical and Computer Engineering
Home ›
Master ›
Master of Applied Science in Electrical and Computer Engineering
Program Description
The Master of Applied Science (MASc) in Electrical and Computer Engineering Program is for students interested in pursuing advanced studies and research in Biomedical Technologies, Communications Systems, Computer and Software Systems, Energy Systems, or Micro and Nano Technologies. Electrical and Computer Engineers develop computing systems, from chip architecture to mobile applications, to communications protocols as well as the energy systems to allow these devices and all other electrical systems to function. The discipline has a huge impact on society because it helps to design the systems we use in everything from health to finance to safety.
In this program, students can choose to contribute to research on technologies very close to or already in the market, or technologies that are in the early stages of research such as quantum computing or carbon nanotubes.
The Master of Applied Science (M.A.Sc.) program is intended for students who are interested in pursuing advanced studies and research at the postgraduate level. The M.A.Sc. degree requires the completion of a thesis and coursework. Students who have enrolled in the M.A.Sc. program then decide against it can choose to transfer to the M.Eng. program.
What makes the program unique?
Electrical and Computer Engineering is one of the largest graduate programs at The University of British Columbia with over 75 faculty members and 400 students. All of our faculty members lead distinguished research programs. Our faculty members also collaborate with colleagues in the Faculty of Medicine and Faculty of Science as well as with industry leaders. These collaborations allow our students to work beside world-leaders in their area of interest. Our students use cutting-edge technologies at The University of British Columbia's many research facilities and centres of excellence as well as in the field.
Quick Facts
Degree: Master of Applied Science
Subject: Engineering
Mode of delivery: On campus
Specialization: Electrical and Computer Engineering
Program Components: Coursework + Thesis required
Faculty: Faculty of Applied Science
Research Supervisors
This list shows faculty members with full supervisory privileges who are affiliated with this program. It is not a comprehensive list of all potential supervisors as faculty from other programs or faculty members without full supervisory privileges can request approvals to supervise graduate students in this program.
Aamodt, Tor (computer architecture, optimizing compilers, Computer architecture, Microarchitecture and programming models for energy efficient computer accelerators).
Abolmaesumi, Purang (Biomedical Engineering with emphasis on computer-assisted surgery, image-guided therapy and medical image analysis, prostate cancer).
Abugharbieh, Rafeef (Medical image computing).
Beznosov, Konstantin (usable security and privacy, mobile security and privacy, computer security and privacy, online social networks security and privacy).
Bhargava, Vijay (Green communications, cognitive and cooperative wireless systems, MIMO-OFDM systems, cross-layer analysis).
Chen, Yu Christine (modelling, analysis, and control of electric power systems.).
Cheung, Karen (Biotechnology, MEMS and BioMEMS, Microtechnology, Lab-on-a-Chip, Microfluidics, neural implants, biomedical engineering, Biomedical Microsystems for diagnostic and therapeutic applications, dielectric spectroscopy for flow cytometry, implantable polymer-based microelectrode arrays, integrated cell culture systems).
Chrostowski, Lukas (semiconductor lasers, optics, Vertical Cavity Lasers, silicon photonics, photonics, optoelectronics, nanophotonics, biomedical photonics, Semiconductor lasers, optical communications, high-speed laser modulation, VCSELs, photonic integrated circuits (PICs), biophotonics).
Cretu, Edmond (Clean Energy, Microsystems, adaptive MEMS, micro-instrumentation, nonlinear signal processing, BioMEMS ultrasound imaging).
Dumont, Guy A (biomedical engineering, automatic drug delivery, mobile health, global health, anesthesia, physiological monitoring, Adaptive control, predictive control, control of distributed parameters systems, advanced process control, applications of wavelet analysis, biomedical applications of control, pulp and paper process control).
Dunford, William (Electrical power conversion, electric vehicles, alternative energy and sustainable development, DC systems with load and battery management., Clean Energy, power conversion, ranging from utility to microelectronic applications).
Fedorova, Alexandra (design of system software: the software that manages the hardware and decides how to allocate its resources to applications; building better performance tools.).
Fels, S Sidney (computers and art; multimedia; computer music, Human-computer interaction, human 3D biomechanical modelling, speech synthesis, medical applications of modelling, computer vision, interactive arts and music).
Gopalakrishnan, Sathish (computer and software systems, real-time and embedded computing (computer systems as part of the real world); cyber-physical systems, Real-time systems, distributed systems, resource management).
Ivanov, Andre (microelectronics; integrated circuits, computer chip design, smart grid, engineering curriculum, Computer and Software Systems, Emerging Micro/Nano Technologies).
Jaeger, Nicolas A (Integrated-optics, fibre-optics, optical sensors, optical measurement of voltage and current in power substations, ultrahigh-speed electro-optic modulators, ultrahigh-speed measurement techniques).
Jatskevich, Juri (Power and energy systems, smart energy grids, power electronic systems and converter circuits, electrical machines and drives, controls, electromagnetic transients, computer modelling and simulation, distributed and parallel simulation).
Kruchten, Philippe (software, software design, software development, engineering design, entrepreneurship, project management, profession, licensing, Architecture of large-scale, software-intensive systems Software development processes Software project management).
Lampe, Lutz (Communication Systems, Wireless Communications, Mobile Communications, Communication and information theory, Smart Grid, Grid diagnostics, Ultra-wideband (UWB), Wireless sensor networks, Localization and tracking, RFID, Cognitive radio, Power line communications, Compressed sensing, Machine Learning).
Lemieux, Guy (vector processors, parallel programming, programmable logic devices (PLDs, FPGAs), computer architecture, computer arithmetic, custom computing hardware, computer engineering, Programmable logic and computing systems, multiprocessor and computer architecture).
Leung, Cyril (Wireless communications, cellular systems, multihop mobile networks).
Leung, Victor C (satellite communication networks; wireless and mobile communication networks; high speed and broadband networks; computer networks; data communications, Telecommunications and computer networks, wireless and mobile networking, network architectures and protocols, network management techniques, performance evaluations).
Lis, Mieszko (Computer and Software Systems).
Madden, John (artificial muscle, wearables, smart materials, electronic skin).
Marti, Jose (Computer modelling of response to disasters, Infrastructures Interdependencies Simulation (I2Sim) project, electric power, Energy systems).
This list shows faculty members with full supervisory privileges who are affiliated with this program. It is not a comprehensive list of all potential supervisors as faculty from other programs or faculty members without full supervisory privileges can request approvals to supervise graduate students in this program.
Mesbah, Ali (Computer and Software Systems; software engineering).
Michelson, David (wireless communications, Propagation and channel modelling, low profile antenna design, wireless communication system performance, EMI/EMC).
Mirabbasi, Shahriar (Analog and mixed-signal integrated circuits and systems design, integrated circuit design with an emphasis on high-speed data communication and signal processing applications).
Nasiopoulos, Panos (Interactive multimedia (eg, iDTV, DVD), video broadcasting and streaming, multimedia middleware, video indexing and retrieval, digital video watermarking, next-generation video and audio processing and compression).
Nojeh, Alireza (Nanostructures (esp based on carbon nanotubes), controlled nanofabrication, electron emission phenomena, electron microscopy, modelling and simulation of nanoscale systems).
Ordonez, Martin (Energy systems, renewable energy, wind power, solar power, battery systems, fuel cells, electric vehicles, smart grid).
Pattabiraman, Karthik (Software Reliability, Computer Security, Fault-tolerant computing, Software Security, Computer System Reliability, Computer Failures, Safety-critical computer systems, software failures, software faults, hardware faults, hardware failures).
Ripeanu, Matei (Distributed systems, peer-to-peer systems, high-performance computing).
Rohling, Robert (Medical Imaging, Medical Information Systems, Robotics, Interventional Ultrasound, 3D Imaging, Spatial Compounding, Robotic System Calibration, Elastography, BioMEMS, Biomedical Engineering, Medical imaging and information systems, robotics, ultrasound imaging in 2D and 3D, biomedical technologies).
Rubin, Julia (security and privacy in mobile applications, energy-efficiency in mobile and cloud software, compositional and collaborative software development).
Salcudean, Septimiu (Biomedical technologies, Haptic interfaces, teleoperation and simulators, medical robotics, imaging and interfaces, optimization-based design, prostate cancer).
Servati, Peyman (Energy Systems, Emerging Micro/Nano Technologies).
Shekhar, Sudip (Chip design, radio communication, mobile communication, data links, integrated circuits, photonics, CMOS, wireless, electronics, Internet of Things).
Stoeber, Boris (Microelectromechanical Systems, MEMS, Microfluidics, Sensor Technology, Biomedical Microdevices, Microelectromechanical Systems (MEMS), Microflow Phenomena, Sensor technology, Integrated microsystems for biomedical applications and for environmental control).
Takahata, Kenichi (Biomedical Technologies, Emerging Micro/Nano Technologies)
Tang, Shuo (Biophotonics, biomedical optics, optical tissue imaging instrumentation, optical coherence tomography, multiphoton microscopy).
Turner, Robin (Biomedical Technologies).
Walus, Konrad (Nanoelectronic devices and circuits, quantum-dot cellular automata, single-electron transistors, quantum mechanical simulations).
Wang, Zhen (Signal processing theory and applications, bioinformatics).
Wilton, Steven (Integrated Circuits, Flexible Computer Chips, Flexible Computers, Computer Engineering, Computer and Software Systems).
Wong, Vincent (Protocol design, optimization, wireless networks, smart grid, machine-to-machine communications, RFID, and intelligent transportation systems).
Yedlin, Matthew (earthquakes, nuclear non-proliferation, nuclear weapons, flipped classroom pedagogy, geophysics, digital signal processing, electroencephalography).
Sample Thesis Submissions
Investigating the causes of software technical debt at the architectural level

DropBack : continuous pruning during deep neural network training

Transformer-enhanced high-performance voltage-controlled oscillators

A fully-integrated complementary metal-oxide semiconductor receiver with avalanche photodetector

Automatic translucency detection of basal cell carcinoma (BCC) via deep learning methods

An FPGA overlay architecture supporting software-like compile times during on-chip debug of high-level synthesis designs

Real-time computer vision in software using custom vector overlays

A broadband self-interference cancellation circuit for simultaneous full-duplex radio applications

A mix-grained architecture for improving HLS-generated controllers on FPGAs

Dual-loop linear controller for LLC resonant converters

Combining inter and intra-line cache compression

Advancing the understanding of Android unlocking and usage

Tone mapping of high dynamic range video for video gaming applications

Real-time 3D motion tracking for a mobile robot

An adaptive subband-based joint source-channel coder for image transmission
Career Options
The 24-month M.A.Sc. program Electrical and Computer Engineering prepares students for employment directly after completing the degree or to pursue further studies in a Ph.D. program. Some of our recent graduates are now working with Google, Microsoft, Facebook, Intel, Samsung, D-wave, BC Hydro, Bell Mobility, Sierra Wireless, PMC-Sierra, TELUS, Bank of Montreal, BC Children's Hospital, The Government of Canada, Drobo, Siemens Canada, Celestica, Cisco, Alpha Technologies, etc. Many of our M.A.Sc. graduates have also gone on to pursue their Ph.D. with us at UBC. Some of our graduates have completed their PhDs at institutions such as Stanford, MIT, UC Berkeley and The Chinese University of Hong Kong. Some of our graduate students have also founded companies; a recent example is Veridae that was acquired by Tektronix.
Requirements
TOEFL (IBT) OVERALL SCORE REQUIREMENT
100
ibT Reading 22
ibT Writing 21
ibT Listening 22
ibT Speaking 21
IELTS OVERALL SCORE REQUIREMENT
7.0
IELTS Reading 6.0
IELTS Writing 6.0
IELTS Listening 6.0
IELTS Speaking 6.0
SUPERVISOR COMMITMENT REQUIRED PRIOR TO APPLICATION?
No
PRIOR DEGREE REQUIREMENTS
Applicants to the M.A.Sc. program must have an accredited (by UBC) four year Bachelor's degree in Electrical or Computer Engineering or a closely related field. It is preferred that M.A.Sc. applicants have a GPA in the first-class range and show some demonstrated aptitude for research.
OTHER REQUIREMENTS
All applicants are welcome to submit a GRE score, and while GRE scores are not mandatory, international students are strongly recommended to submit them. Please ask GRE to submit their examination report to UBC using the institution code 0965 (UBC).
Applicants who have recently (within 5 years) completed a degree in one of the following countries do not need to submit a language score: Australia, Canada, Ireland, New Zealand, South Africa, United Kingdom, United States and the English-speaking countries of the West Indies. Other applicants, including Canadians, who have completed their most recent degree in other countries must submit a current TOEFL or IELTS (academic, not general) score. Unless you have completed a degree from one of the countries mentioned above within the past 5 years of your application, we require an official, current language score and will not waive this requirement. Our department does not consider conditional admission in the case of pending English language training.
Funding Opportunities
In the ECE department, admission is considered separately from financial support. Financial assistance is available for some students. It is up to the student to ensure that sufficient funds are available to undertake his/her graduate program. The Department has a very strong research focus and ranks number one amongst ECE departments in Canada in NSERC research funding per professor. Students should contact potential supervisors for research assistant funding.
Last updated Dec 2018
About the School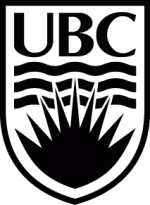 The Faculty of Applied Science oversees administrative procedures for the School of Architecture and Landscape Architecture, the School of Community and Regional Planning, the School of Nursing, and a ... Read More
The Faculty of Applied Science oversees administrative procedures for the School of Architecture and Landscape Architecture, the School of Community and Regional Planning, the School of Nursing, and all engineering activities at the Vancouver campus and the School of Engineering at the Okanagan campus.
Read less