Master of Applied Information Technology
Home ›
Master ›
Master of Applied Information Technology
Program Description
Overview
The Master of Applied Information Technology (NMIT) is a flexible, accredited course, providing advanced training for students with an IT degree.
You'll build on your computing skills, preparing for senior IT roles. Hands-on, practical classes let you develop and enhance the skills shaped out of theory. This course provides flexibility through face-to-face and online learning.
We focus on solving real-world problems in:
cloud computing (with practicals using Amazon Web Services)
cybersecurity
advanced programming
software engineering
wireless and mobile networking
mobile applications
data analytics
project management
You'll develop new ideas for the IT field, either through an industry project or research activities designed to lead into a Ph.D. Our experienced lecturers, excellent research facilities and connections to industry give you the opportunity and support to contribute original and important ideas.
You'll also be able to take part in an industry placement program, helping you kick-start your career.
This course and its research programs are regularly reviewed to ensure current practice and IT industry developments are included.
Careers
Potential careers include cutting-edge IT roles in cloud computing, data mining and sensor networks.
ACS and Deloitte jointly reflect, in Australia's Digital Pulse(external link), the ICT skill shortage pointing to enormous career opportunities. They forecast growth of the contribution of digital technologies to the Australian economy up to $139 billion by 2020.
Demand for ICT workers is forecast to increase in the future and Australia's ICT workforce is expected to increase to around 695,000 ICT workers by 2020.
This course will prepare you for a career in:
ICT training
business intelligence
project management
data warehousing
IT consultancy
networking administration
networking
software development/engineering.
Course Structure
To attain the Master of Applied Information Technology students will be required to complete 192 credit points consisting of:
120 credit points of Core units
AND either
Option 1: 24 credit points of Research Project studies and 48 credit points of Elective Studies
or
Option 2: 48 credit points of Research Thesis studies and 24 credit points of Elective Studies
Learning Outcomes
On successful completion of this course, students will be able to:
1.
Conceptually map the most recent developments in IT theory and IT applications and justify their utility in various contexts.
2.
Critically apply information technology knowledge and skills to new and uncertain situations in professional practice exhibiting a high level of personal autonomy and accountability.
3.
Design, implement and evaluate applied IT research and transmit this knowledge to specialist and non-specialist audiences.
4.
Formulate and strategize IT project management plans which accurately meet stakeholder needs and expectations.
Entry requirements
Completion of an Australian Bachelor degree (or equivalent) in a similar discipline
OR
Completion of an Australian Graduate Diploma (or equivalent) in a similar discipline
PLUS
IELTS (or equivalent): Overall score of 6.5 (with no band less than 6.0 in Listening, Reading, Writing and Speaking)
Last updated Sep 2019
About the School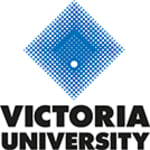 At Victoria University (VU), we want you to follow your passion and excel in the industry you've always dreamed of.
At Victoria University (VU), we want you to follow your passion and excel in the industry you've always dreamed of.
Read less
Saint Albans ,
Melbourne ,
Melbourne ,
Melbourne ,
Melbourne ,
Footscray ,
Saint Albans ,
Sunshine ,
Footscray ,
Sydney ,
Werribee
+ 10 More
Less