Master of Advanced Studies in Intercultural Communication (MIC)
Home ›
Master ›
Master of Advanced Studies in Intercultural Communication (MIC)
Program Description
Enrich your professional profile with high-level Intercultural Communication!
The most comprehensive program in intercultural communication for professionals working with diversity.
Distributed across 18 modules in 3 countries, the MAS comprises 8 weeks of study and 1 online module, plus a Thesis/Field Project.
Why MIC?
Intercultural Communication is imperative for goals of inclusion and enrichment for everyone.
We design our degrees to...
Achieve
a better understanding of your culture and the culture of others.
Develop
skills to understand and analyze multicultural situations and processes.
Engage
in rich interactions with other participants and professors from all over the world.
Enhance
your global competencies in sessions held in Switzerland, Lebanon, and India.
Immediate impact
on your business or on your organization.
Learn
the necessary skills to create solutions and turn problems into opportunities.
Maximize
your potential.
Our Mission
To advance intercultural communication in civil society, in public institutions, and to the business world.
To increase people's awareness of their own culture and the culture of others.
To empower the acquisition of the necessary competence and skills for preventing, mediating and resolving conflicts issuing from multicultural situations.
Global Engagement
All our degrees have a strong international background, being held on three different continents with a partnership with leading recognized institutions. The main classes are held at the Università della Svizzera italiana in Switzerland, 1 week is held at the American University of Beirut, Lebanon and one is held in India (exact location to be published soon). Also, workshop trips to Geneve, Neuchatel, and Bern in Switzerland complete our international education perspective.
Program Structure
Online module
The introduction to the program and intercultural communication theoretical framework will be presented online. It will involve virtual interaction with other participants and professors. The module also includes a course on visualization tools. Participants will learn about cross-cultural variations in the interpretation of visual communication and practical applications of visualizations communicating across cultures and for facilitating intercultural communication.
Face-to-face instruction
The main part of each module will be taught face-to-face over three days of intensive instruction for a total of 24 hours of course work.
Preparation
The individual preparation for each module, to be done before classroom instruction, consists mainly of reading background materials and analyzing examples and case studies (articles, websites, etc.). All preparatory materials are available in advance on the e-learning platform reserved for participants.
Certification paper
The evaluation of students' performance for each module is based on an academic assignment. This work has to be prepared by the student at home and has to be sent by email by the deadline set by the Academic Director. Participants usually have about 2 months to complete their certification paper.
Program Content
Block 0 | Online
Interdisciplinary Theories and Concepts for Intercultural Communication
_______________________________
Block 1 | 4-9 November 2019
Lugano, Bern and Geneva, Switzerland
Diversity Policies and Human Rights
Global Governance and International Migration
_______________________________
Block 2 | 10-15 February 2020
Beirut, Lebanon
Psychology of Prejudice
Migration and Wellbeing
_______________________________
Block 3 | 4-9 May 2020
Neuchâtel, Switzerland
Migration as a Challenge to Democracy
Policies and Processes of Integration in Society
_______________________________
Block 4 | 14-19 September 2020
Lugano, Switzerland
Difference, Diversity, and Dialogue
Diversity in the Media
______________________________
Block 5 | 23-28 November 2020
Lugano, Switzerland
Applied Research for Organisations
Innovation, Leadership, and Diversity
_______________________________
Block 6 | February 1-6, 2021
Lugano, Switzerland
Diversity and Inclusion in Organisations
Management, Human Resources, and Culture
________________________
Block 7 | April 12-17, 2021
Lugano, Switzerland
Culturally-centered Approaches to Sustainable Development
Social Movements and Diversity
_____________________________
Block 8 | June 21-26, 2021
Lugano, Switzerland
Geopolitics of Globalisation and Sustainability
Inequalities and Sustainability
Thesis/Field Project
The Thesis/Field Project is an opportunity to demonstrate mastery of new knowledge and is thus a crucial and culminating part of the educational process. A Thesis Project aims to apply and extend theoretical knowledge. A Field Project uses theoretical knowledge to improve or enrich practice. Each participant will choose a topic that relates to his or her profession and presents it for approval to the MIC Academic Director. Each participant will then develop a proposal/plan and carry out the project under the direction of the MIC Academic Director and a Project Adviser selected from among the MIC professors. Participants are expected to complete their projects no later than three months after the last module of the program.
Workload
The total workload of the master of advanced studies is approximately 1800 hours, including 500 hours of face-to-face instruction, 900 hours of individual work preparing for seminars, reviewing study materials and writing course papers, as well as 400 hours dedicated to the MAS Personal Project.
The online module is worth 5 ECTS. Modules 3 to 18 are worth 2.5 ECTS credits each and consist of 24 contact hours each. Thesis/Field Project Module is worth 15 ECTS.
Tuition Fee
Master of Advanced Studies - MAS (20 modules/60 ECTS): CHF 19'500
One MAS module (2.5 ECTS): CHF 1'500
Tuition fees include the costs of the instructional material distributed in class and test fees.
Not included are costs for books, visa, travel expenses and accommodation in Switzerland and abroad.
A non-refundable deposit of CHF 3'000 is required to receive the official admission documents. Participants who pay in full by September 1st, 2019 are eligible for an 8% discount on their tuition.
Partial Scholarships are also available based on personal qualifications, motivations and financial situation.
Accreditation
USI Università della Svizzera italiana is one of 12 universities under the Swiss university system, coordinated by the Rectors' Conference of the Swiss Universities (swissuniversitites). swissuniversities represents all 12 Swiss universities and maintains relationships with other accredited universities outside Switzerland. As a recognized university that is part of the public system, the degree-granting body of the MIC is USI Università della Svizzera italiana.
To ensure international recognition, in 2002 USI became the first Swiss university to adopt the Bologna Reform and the European Credit Transfer and Accumulation System (ECTS). The Bologna Declaration mandates that all taught courses and coursework are to be quantified in ECTS points. The ECTS guarantees that credits are wholly compatible and transferable within and across the broader European university system.
The diploma awarded is a Master of Advanced Studies in Intercultural Communication (60 ECTS) from Università della Svizzera italiana, Faculty of Communication Sciences.
Admission
Applicants should hold one of the following academic degrees:
Bachelors or higher degree from a university or Federal Institute of Technology Diploma awarded by a university-level professional school or an equivalent title plus adequate professional experience;
Professionals with significant experience in the intercultural field and who do not hold academic titles can be admitted on the basis of their professional curriculum.
Application Process
Application deadline: September 15, 2019
Please download the application package and send back all filled-in forms by email.
Students requiring a visa for Switzerland are strongly urged to apply as early as possible. The visa process can take up to 3 months.
Applications are reviewed on a rolling basis. Candidates who meet the initial requirements will be invited for a Skype/phone interview for further assessment.
Once admitted, students must pay a registration deposit before they can receive their visa invitation letter.
Copies of all the forms with official transcripts of the required diplomas and certificates are to be sent by mail to the address below:
Università della Svizzera italiana
Master of Advanced Studies in Intercultural Communication (MIC)
Via Buffi 13
CH-6900 Lugano
Last updated Jul 2019
About the School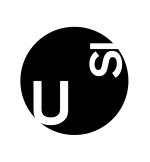 USI is a young and agile university that offers to its students a quality education and an enhancing study experience. International faculty teach students with an interdisciplinary, engaging and inte ... Read More
USI is a young and agile university that offers to its students a quality education and an enhancing study experience. International faculty teach students with an interdisciplinary, engaging and interactive approach, leaving room to practical application. The quality of the study curricula is complemented by USI small size, by its cosmopolitan environment and its informal and dynamic culture. These elements make USI a hub of opportunity open to the world, where students can engage in direct dialogue with their professors and define their educational path, discover unexpected horizons, and embrace international careers.
Read less