Master of Advanced Studies in Humanitarian Logistics and Management (MASHLM)
Home ›
Master ›
Master of Advanced Studies in Humanitarian Logistics and Management (MASHLM)
Program Description
The way forward for your humanitarian career!
The Master of Advanced Studies in Humanitarian Logistics and Management (MASHLM) is a part-time executive program designed for humanitarian professionals who want to build capacity and enhance their careers.
MASHLM provides education in the key areas of supply chain management, process and project management, strategic management, and humanitarian action. Participants attend 6 blocks in Lugano, Switzerland.
The Master of Advanced Studies in Humanitarian Logistics and Management is your complete Swiss MAS program.
MASHLM is a part-time executive master program for humanitarian professionals covering the supply chain and logistics management, humanitarian action, strategic management, process and project management, and research methods.
You allocate one year of your time and you earn a Swiss MAS degree. Participants attend 6 blocks in Lugano, Switzerland. Blocks 1-5 are each 1 week. Block 6 is 12 days and includes thesis defense and graduation.
Why MASHLM?
Because we tailor our program to maximize your potential.
Impact
Immediately apply the tools and methodologies learned in class. You learn to build management skills and practical skills through real-world humanitarian challenges.
Career
Gain core advanced skills that employers need. MASHLM alumni have been rewarded with greater responsibility and promotions.
Active networking
It's intense. You work hard. You work together. Through a proven mix of interactive and innovative teaching methods, such as games, simulations and case studies, you engage with experienced professionals, just like you.
Faculty
Learn from experts and scholars from leading universities and humanitarian organizations including MIT, Georgia Tech, USAID, and the Red Cross.
LSS
You will earn a Lean Six Sigma (LSS) Green Belt certification in addition to the Master's degree.
Because you can
While you study, you are supported by a team of academic researchers, administrators, doctoral scholars, all focused on your personal development.
Methodology
Because we combine theory and practice to generate real impact.
Using advanced tools and methods applied to practical humanitarian challenges.
Focusing on the implementation of relevant theory to improve practice.
Teaching across projects, organizations and experienced participants.
Our Vision
To become the premier educational program that supports the global humanitarian community to improve its understanding of the challenges and opportunities in humanitarian emergencies.
To help practitioners and organizations improve their performance in humanitarian operations.
Our Mission
To engage in advanced humanitarian teaching and educational services, applied humanitarian research, and policy development.
To provide humanitarian organizations with the tools and methods that allow them to improve the quality of their operations.
To develop and implement high quality applied research impacting the humanitarian sector.
Program Structure
Face-to-face instruction
MASHLM courses are interactive. Lectures are complemented by games, simulations, case studies, and group work. Participants actively contribute to classroom discussions, adding their practical know-how to academic theory.
Preparation
Between the study blocks, participants will work individually or in small groups on different projects designed to allow participants to put into practice what they have learned in class.
Exams
Each one-week block is followed by final exams and assignments which participants work on in their own time and deliver online. Exams are administered online using the Moodle e-learning platform.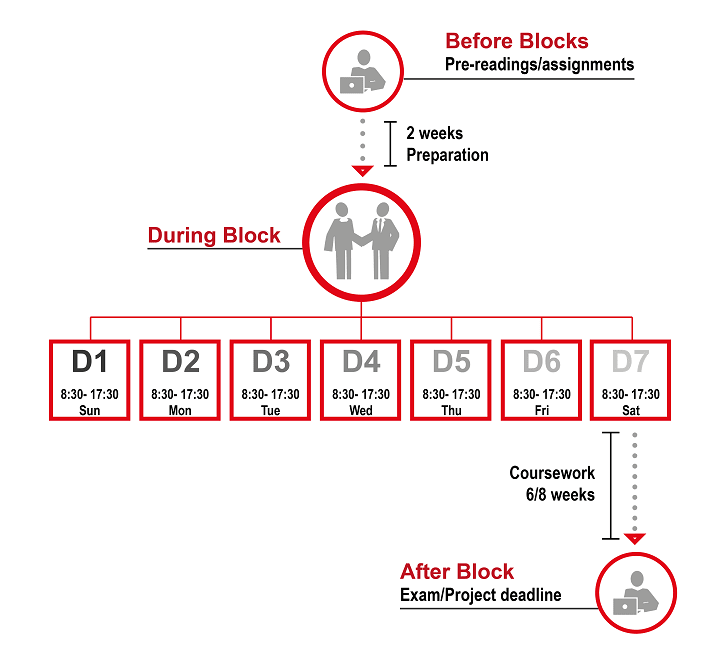 Program Content
The curriculum is delivered across courses with expert faculty from all over the world.
Block 1
Introduction to Humanitarian Action
Supply Chain Principles
Transportation Management
_______________________________
Block 2
Project Management Principles
Process Management and Lean Six Sigma
_______________________________
Block 3
Project Strategy & Scenario Planning
Analytical Thinking
Strategic Planning
_______________________________
Block 4
System Dynamics
Statistics
Managerial Accounting
Project Development
______________________________
Block 5
Operations and Supply Chain Management
Optimization Models
Crisis Information Management
Needs Assessment
_______________________________
Block 6
Simulation/Delivery of Humanitarian Assistance
Disaster Risk Reduction
Innovations in Climate Risk Management
________________________
Tutorials
Organized by PhD students in the Humanitarian Operations Team, two tutorial sessions are scheduled during each MASHLM block. Tutorials give participants the chance to practice what they learned in class, ask for clarification, and review theory in a lab-style atmosphere.
Tutorial sessions also support the thesis process and provide instruction and help for the specific assignments related to the thesis. The thesis tutorial topics include Academic Writing, Article Summaries, Literature Review, and Research Methodologies.
Seminars
During each block throughout the year, academics and practitioners from all over the world visit USI to teach intensive courses in the MASHLM program. The Humanitarian Insights seminar series was designed to share the opportunity to interact with our visitors with our colleagues, our friends, and the community.
Seminar topics range from societal impact issues and activities, logistics management and operations, to current events and tools. Each seminar is followed by an informal gathering.
Tuition Fee
Master of Advanced Studies - MAS - 60 ECTS | CHF 21'000
Included in the program tuition are the costs of the study materials distributed in class and test fees. Not included are costs for books, accommodation, visa fees, and travel expenses.
The tuition includes a CHF 3'000 registration fee, required to reserve your spot and apply for an entry Visa if needed.
Payment of the first semester is required before the beginning of the courses, and the second semester is due in January. Self-funded MASHLM participants who pay in full by 31 July 2019 are eligible for a CHF 2'000 discount on their tuition.
Qualification
Participants earn both a Master of Advanced Studies (MAS - 60 ECTS) degree and a Lean Six Sigma Green Belt certificate.
Accreditation
USI Università della Svizzera Italiana is one of 12 universities under the Swiss university system, coordinated by the Rectors' Conference of the Swiss Universities (swissuniversities). swissuniversities represents all 12 Swiss universities and maintains relationships with other accredited universities outside Switzerland. As a recognized university that is part of the public system, the degree-granting body of the Master of Advanced Studies in Humanitarian Logistics and Management is USI Università della Svizzera Italiana.
To ensure international recognition, in 2002 USI became the first Swiss university to adopt the Bologna Reform and the European Credit Transfer and Accumulation System (ECTS). The Bologna Declaration mandates that all taught courses and coursework are to be quantified in ECTS points. The ECTS guarantees that credits are wholly compatible and transferable within and across the broader European university system.
Admission
MASHLM welcomes applications from individuals with:
at least three years of relevant work experience;
a Bachelor's degree or an equivalent professional diploma awarded by a recognized institution in the area of logistics, humanitarian aid, public service, or non-profit management.
* In exceptional cases, candidates lacking the required university qualifications may be admitted if their training and work experience is deemed sufficient and relevant.
Application Process
Application Deadlines for MAS:
31 May Early Action for non-European, non-Swiss applicants to allow time to request the Schengen Visa which can take up to 3 months.
31 July Application Deadline for European, EFTA, or Swiss applicants.
Apply by sending the following documents to mashlm@usi.ch:
Filled digital documents in the application package;
All the Mandatory Enclosures at the Application Form.
Please put MASHLM APPLICATION as the subject of your email.
Applications are reviewed on a rolling basis. Candidates who meet the initial requirements will be invited for a Skype/phone interview for further assessment.
Once admitted, students must pay a registration deposit before they can receive their visa invitation letter.
Students requiring a visa for Switzerland are strongly urged to apply as early as possible. The visa process can take up to 3 months.
Last updated Jul 2019
About the School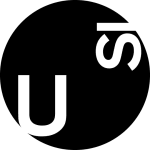 USI is a young and agile university that offers its students a quality education and an enhancing study experience. International faculty teach students with an interdisciplinary, engaging, and intera ... Read More
USI is a young and agile university that offers its students a quality education and an enhancing study experience. International faculty teach students with an interdisciplinary, engaging, and interactive approach, leaving room for practical application. The quality of the study curricula is complemented by USI small size, by its cosmopolitan environment and its informal and dynamic culture. These elements make USI a hub of opportunity open to the world, where students can engage in direct dialogue with their professors and define their educational path, discover unexpected horizons, and embrace international careers.
Read less