Master of Advanced Information Technology (MAIT) Programme by Coursework
Home ›
Master ›
Master of Advanced Information Technology (MAIT) Programme by Coursework
Program Description
Faculty of Computer Science and Information Technology (FCSIT) mission is to be the first-choice institution, recognised for its dynamism, innovative and first-rate tertiary education programmes, visionary goals alongside excellent research and professional services in related expertise. FCSIT offers a wide range of courses in the field of computer science and information technology and provides suitable opportunities in research to fulfil the demands of the country and its modern graduates.


INFORMATION INFRASTRUCTURE
Covers in depth on network infrastructure and design, communication protocols and an introduction to high- speed network. Network infrastructure and design module concentrate on the implementation of a Local Area Network (LAN), especially in IP address classification. Communication protocols focus on providing a comprehensive understanding of the protocols that form the communication environment.


CORE MODULES
Decision Support System
Provides an overview of decision support system fundamentals: how people make decisions, how systems work, where models fit into the DSS picture, benefits of DSS, and ways to classify them. It covers technical and non-technical DSS development issues. This includes hardware and software technologies, implementation and ethical issues, the major types of models that are useful for decision support, optimization, group decision support systems, and expert systems. Data warehousing and its database will also be introduced and their contents and implementation analysis will be presented.


Multimedia Communications
Covers the issues related to multimedia elements, the principles of communication and the requirements to ensure better communication of these elements.


Communication issues will be covered where issues such as the notion of Quality of Service and performance guarantees for multimedia traffic will be discussed. Standards and protocols to assist multimedia data transfer will be discussed as well. Students will be able to discuss on the existing multimedia applications in networks.


Object-Oriented Application Development
Focuses on advanced design and implementation of high-quality software with object-oriented technology. It covers the entire software construction process from conceptualisation to deployment. Key topics covered in this course include applying UML in object-oriented (OO) methodology, constructing software models by using UML support tools (e.g., Rational Rose), and the application of OO programming. These concepts and principles will enable students to think about solutions for computational problems in OO manner, capture reusable, extensible, efficient and maintainable software, resulting in the construction of high-quality software.


SPECIALISATION MODULES
The Elective modules cover emerging areas that are much sought after by the industry. These modules are specially designed to produce skilled and competent knowledge workforce to meet the demands of a global environment.


They include:
Quantitative Methods
Computational Linguistics
Advanced Software Engineering • Mobile Computing
Image Processing and Analysis
RESEARCH MODULES
Research Methodology
Seminar Series
ENTRY REQUIREMENTS
For admission into the programme, a candidate must meet the following criteria:
A Bachelor's degree with a minimum CGPA of 2.50 or;
A Bachelor's degree or equivalent but with CGPA less than 2.50, may be admitted subject to a minimum of 5 years working experience in the relevant field or,
Other equivalent qualifications approved by Senate
For international students, an IELTS score of 6.0 is required in addition to the entry requirements.
WHO SHOULD APPLY
Graduates and professional with a good CS or IT background.
Graduates and professionals with a good bachelor degree with working experience related to CS or IT.
Last updated Jan 2018
About the School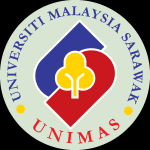 Universiti Malaysia Sarawak (UNIMAS), Malaysia's eighth university was officially incorporated on 24 December 1992. A university that is contemporary in character and forward-looking in outlook, it is ... Read More
Universiti Malaysia Sarawak (UNIMAS), Malaysia's eighth university was officially incorporated on 24 December 1992. A university that is contemporary in character and forward-looking in outlook, it is committed in providing the nation with leaders, managers, scientists and technical specialists as well as thoughtful citizens who are capable of handling the complex challenges of our common future - confidently, competently, and creatively.
Read less