Master of Advanced Engineering (Energy and Sustainability)
Home ›
Master ›
Energy ›
Master of Advanced Engineering (Energy and Sustainability)
Program Description
The Master of Advanced Engineering (Energy and Sustainability) is designed for working engineers and engineering graduates with an ambition to lead. Addressing the pertinent demands in sustainable energy development, the course guides you to greater applicable knowledge in this area of specialization and to succeed in complex problem-solving methods.
This program is ideal for those of you who aspire to career advancement in the competitive global environment.
Core units
Advanced Engineering Data Analysis
Engineering Entrepreneurship
Major units
Energy Efficiency and Sustainability Engineering
Sustainable Energy Technologies
Energy Efficient Lighting
Principles and Practices for Sustainable Development
Elective units
Environmental and Air Pollution Control
Smart Grids
Minor project
AREA OF STUDY
You will acquire an advanced understanding of energy and sustainability and the ability to develop solutions to complex engineering problems. You will study core units in engineering leadership and engineering analysis to strengthen your abilities in critical reasoning, innovation, and strategic thinking.
Apply advanced energy and sustainability based knowledge in an engineering context
Employ energy and sustainability based techniques to solve complex problems,
design engineering solutions, and evaluate potential designs to identify optimal solutions
Research, investigate and critically appraise current developments and research directions, and identify future directions for energy and sustainability
Demonstrate a commitment to uphold code of ethics and established norms of professional engineering conduct
Communicate information effectively to industry and wider community
Demonstrate knowledge of team dynamics and leadership, and function effectively as an individual and in diverse engineering teams
Select and apply appropriate resources and modern engineering tools to systematically manage systems and progress knowledge
Employ energy and sustainability techniques into all phases of engineering project work, including business planning and financial management.
RESEARCH OPTION
This program offers a research pathway option as an alternative route for you to progress from a coursework master's program into a Ph.D. program. The research option requires the recommendation of the Associate Head of School (Graduate Research) and approval from the Faculty/ Monash Graduate Education (MGE).
Scholarships and Financial Assistance
As a student at Monash University Malaysia, you will have access to various scholarships and financial assistance provided by both the university and external benefactors.
Honours Degree Scholarships
Postgraduate Coursework
Postgraduate Research (HDR) Scholarships
External Sponsorship
Study Loans
Other Financial Support
Last updated Sep 2019
About the School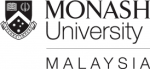 Monash University (Australia's largest) is now ranked 58 globally in the QS World University Rankings! Come, discover and explore your education options at Monash's Malaysia campus. Meet our represent ... Read More
Monash University (Australia's largest) is now ranked 58 globally in the QS World University Rankings! Come, discover and explore your education options at Monash's Malaysia campus. Meet our representatives at a city near you: https://www.monash.edu.my/on-the-road
Read less