Master of Accounting in Forensic Analysis
Home ›
Master ›
Master of Accounting in Forensic Analysis
Program Description
This programme is specifically designed to provide:
Exposure towards both financial and managerial aspects of accounting.
Knowledge of current and latest practices and principles of accounting.
In-depth knowledge of accounting concepts and standard procedures.
Exposures towards professionalism and ethical standards needed to execute accountabilities and responsibilities in evaluation and decision making.


Duration:
Full-time (12-18 months)
Part-time (24+ months)

Dual Degree Award:
Asia Pacific University (APU), Malaysia & Staffordshire University, UK
Admission Requirements
Bachelor's degree in a relevant field with minimum CGPA of 2.75 or equivalent as acceptable by the Senate; OR
Bachelor's degree or equivalent in a relevant field but for CGPA below 2.75; can be accepted provided that the candidates must have five years working experience in relevant field.
Graduates of equivalent qualifications who have several years of relevant industry experience.
Evidence of satisfactory English language skills is required for candidates where English is not their first language, such as IELTS 6.0 or above or TOEFL 550 or above.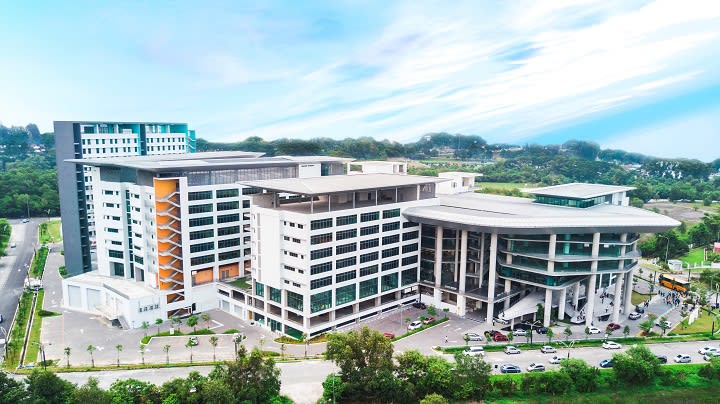 Who should attend
This programme is specially designed for enhancing the current group of accounting graduates or practitioners who may need to further advance, improve their fundamental understanding of the accounting profession and the market needs from the academic perspective. It is a process of preparation as well as upgrading their skills.


The Benefits of This Programme
On successful completion of this programme, you will be able to:
Demonstrate a coherent and advanced understanding of the concepts, principles of accounting, its applications and financial workings, and also the application of such understanding in using those financial assets to the real world of business and investment.
Describe and comment on advanced scholarship in accounting and finance and critically evaluate arguments and assumptions to make judgments.
Demonstrate the ability to recognize and appropriately respond to ethical issues in the practice of accounting by incorporating appropriate professional codes of conduct and social responsibility.
Use oral, written and electronic communication to elicit information, to explain, debate and present complex arguments, knowledge and rationale to different audiences and circumstances.
Gather, interpret, evaluate, analyze and apply relevant professional standards to complex accounting-related issues, and come to well-reasoned conclusions.
Demonstrate a commitment to life-long learning and professional development by reading and critically appraise management theory.


Modules & Project/Dissertation
The modules of this programme will provide the knowledge and analytical skills to explore and explain the principles and practices of accounting.


Core Modules
Quantitative Methods For Decision Making
Managerial Finance
Management Accounting for Decision Making
Management Control and Audit
Financial Accounting and Reporting
Taxation
Financial Reporting and Analysis
Forensic Accounting and Fraud Examination
Accounting Information Systems
Research Methodology

Dissertation
The dissertation helps you to develop the kind of skills you will need for work in a variety of careers, as well as to develop your specific ability to research and analyse academic problems.
The research will enable you to plan and conduct in a professional and ethical manner, produce and disseminate good quality research to solve business problems and issues. The main purpose of this dissertation/project undertaking is to allow you to explore your area of interest and to apply the right approach or methodology and again to arrive at the rightful solutions that best suit or solve the problems at hands. You will be expected to deal with your chosen topic in a competent and scholarly manner, and to display critical discrimination and a sense of proportion in evaluating evidence and the opinions of others.


Fees
MALAYSIAN STUDENT FEES:
Course Fees:
Total: RM 29,500 + £250
HIDE INTERNATIONAL STUDENT FEES:
Course Fees:
Total: RM 36,800 (USD 8,770) + £250
KPT/JPS(N/344/7/0250)(PA3458)04/19
All information is correct at the time of publication but is subject to change in the interest of continuous improvement.
Last updated Feb 2018
About the School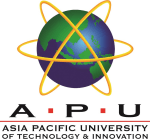 The Asia Pacific University of Technology & Innovation (APU) is amongst Malaysia's Premier Private Universities and is where a unique fusion of technology, innovation, and creativity works effecti ... Read More
The Asia Pacific University of Technology & Innovation (APU) is amongst Malaysia's Premier Private Universities and is where a unique fusion of technology, innovation, and creativity works effectively towards preparing graduates for significant roles in business and society globally. APU has earned an enviable reputation as an award-winning University through its achievements in winning a host of prestigious awards at national and international levels.
Read less