Program Description
Lingnan University's Master of Accountancy programme equips its students with up-to-date, broad knowledge of developments in accounting theory and practice from both a global and local perspective.
A Global and Local Perspective
The one-year, full-time Master of Accountancy (MAcc) programme gives students an up-to-date knowledge of accountancy theory and practice from a global and local perspective. The programme provides a high-quality education in accountancy, auditing, and taxation, and equips future executives and leaders with the skills applicable to the needs of Hong Kong and, increasingly, mainland China and beyond. The MAcc programme is designed for those who want to achieve CPA qualification in mind.
Highly Qualified Instructors
The instructors of the Master of Accountancy (MAcc) programme are qualified accountants or lawyers, and most hold doctoral degrees in accountancy or closely related disciplines. In addition to their devotion to teaching, they closely monitor the students' progress and periodically offer one-to-one academic advising. The instructors' practical experience and their intimate knowledge of the accountancy profession make them ideal mentors for students seeking guidance about their academic studies and career development.
Enhancing Careers with Soft Skills
Students can improve their career prospects by taking part in training seminars and workshops which focus on soft skills. These include mock interviews conducted by seasoned accounting practitioners and visits to the Hong Kong Stock Exchange and other governmental or financial organizations. Students can also take a QP revision course, an English-language composition workshop, and Cantonese classes.
Alumni are available to answer questions about the best way to prepare for QP exams. The MAcc programme alumni are also planning to set up a mentorship scheme which will advise graduates on topics like job placement, further education, and preparation for the professional examinations of HKICPA, ACCA, CPA Australia, and others.
Accountants are Always in Demand
"Accountancy is a profession that thrives in both good and bad times. It is one of the most respected careers a young person can pursue," says Prof Kenny Lin, the Head of Department of Accountancy. "There are many opportunities in the profession in Hong Kong due to the city's position as a prominent international financial center. Many multinational corporations have set up their business operations here, accounting professionals are in great demand."
"Companies are attracted by the city's sound regulatory framework, the availability of accounting and finance expertise, and Hong Kong's proximity to fast-growing economies like mainland China, and other Asian countries," adds Prof Lin. "The financial services industry is a pillar of the Hong Kong economy, and constantly needs an influx of aspiring young accountants."
The favorable business environment in the greater China area, which is due in part to the Belt and Road initiative and China's Go Out policy, provides immense opportunities. This, in turn, increases the demand for accountancy professionals. The need for accountancy, auditing, risk assurance, taxation, and other consulting services will continue to grow, as a result of the increased complexity of business transactions, and the emergence of new economies amid rapid technological developments.
Skill, Expertise, and Ethical Judgement
According to the new QP developed by the HKICPA to be implemented in June 2019, in order to reinforce Hong Kong as an international business and financial center, professional accountants should be equipped with the relevant skills, expertise, and ethics. The Master of Accountancy (MAcc) programme equips students with an up-to-date, broad knowledge of the latest developments in accountancy theory and practices. The programme focuses on developing and enhancing the students' problem-solving skills, analytical skills, and critical thinking skills. Two courses, Accounting Ethics and Corporate Governance, and Forensic Accounting and Fraud Examination, are tailor-made to reflect the special needs of the accounting profession in upholding the highest standards of ethical professional conduct.
What are the Most Important Skills Taught?
"Every module in the programme is important to achieve the desired learning outcomes," says Ms. Shi Shanshan, the MAcc Programme Director. "But the modules studied in Term 1, which consist of auditing, Hong Kong business and company law, cost and management accounting, financial accounting and reporting, Hong Kong taxation and tax planning, and managerial finance, are especially important. The successful completion of these modules qualifies students to sit the QP exams, which, upon completion, will lead the students to the CPA professional qualification," adds Ms. Shi.
Special Features of Master of Accountancy:
Two awards in a one-year study. Postgraduate Diploma in Accountancy (PGDA), an intermediate award, will be given to students who have completed the six required courses and achieved a cumulative GPA of 2.67 or above in Term 1.
High-quality teaching team and close interaction with students.
Mutual examination paper exemptions between HKICPA and Chinese Institute of CPAs (CICPA).
Programme Curriculum
Students are required to complete 11 modules in one year of study. Each module bears three credits.
Core Courses (Seven courses):
ACT501 Auditing
ACT502 Business and Company Law
ACT503 Cost and Management Accounting
ACT504 Financial Accounting and Reporting
ACT505 Hong Kong Taxation and Tax Planning
ACT506 Managerial Finance
ACT601 Accounting Theory
Students completing the first six core courses (18 credits) in the first semester with a cumulative GPA of 2.67 will receive the Postgraduate Diploma in Accountancy (PGDA) intermediate award. The PGDA awardees are eligible to enroll in the Hong Kong Institute of CPAs (HKICPA) Qualification Programme (QP). However, the final admission decision is subject to the approval of the HKICPA.
Elective Courses* (Any four):
ACT602 Research Project
ACT604 China Taxation: An International Perspective
ACT605 Contemporary Issues in Management Accounting
ACT606 Forensic Accounting and Fraud Examination
ACT607 Financial Statement Interpretation and Analysis
ACT608 The Economic Law of China
ACT609 Advanced Auditing
ACT610 Accounting Ethics and Corporate Governance
ACT611 Comparative Legal Systems
* The offering of elective courses is subject to sufficient demand and faculty availability.
Pre-entry Course
Applicants with a non-business degree have to pass a pre-entry programme prior to their formal admission to the master programme. The pre-entry programme includes six courses, Accounting, Intermediate Accounting, Economics, Information Systems Management, Management, and Statistics, which are non-credit bearing with a pass/fail result. Tuition fee for each pre-entry course is HKD5,000.
Professional Recognition
Hong Kong Institute of Certified Public Accountants (HKICPA)
Association of Chartered Certified Accountants (ACCA)
CPA Australia (CPA Aust)
Graduation Requirements
Complete 11 courses (7 core courses and 4 elective courses) and obtain a minimum of 33 credits;
Achieve a minimum CGPA of 2.67
Tuition Fees (For 2018/19)
Local students: HKD125,000
Non-local students: HKD158,000
The tuition fees above do not cover pre-entry courses.
Entry Requirements
Applicants should:
1) Hold a bachelor's degree in business or equivalent from a recognized tertiary institution; or have other qualifications and experience, which will be considered on a case-by-case basis; and
2) An applicant whose undergraduate degree is not from a tertiary institution in Hong Kong or an English-speaking country should meet the English Language Proficiency Requirement below:
TOEFL: minimum acceptable score of 550 (paper-based test) or 213 (computer-based test) or 79 (internet-based test) or
IELTS: minimum acceptable score of 6.5 or
CET6: minimum acceptable score of 450
Notes:
Applicants with a bachelor's degree in a non-business discipline from a recognized tertiary institution have to complete and pass a pre-entry programme prior to their formal admission to the PGDA/MAcc programme. The number of pre-entry courses required to take by an applicant will depend on his/her undergraduate study.
Applicants will enjoy admission preference if they have related working experiences or have a professional qualification in Accounting, Auditing, Taxation or Finance.
Applicants who have graduated from a university using English as the main teaching language do not normally need to present evidence of their language proficiency.
Last updated Aug 2018
About the School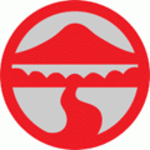 Lingnan University is the liberal arts university in Hong Kong and we have the longest established tradition among the local institutions of higher education. Our history can be dated back to 1888, wh ... Read More
Lingnan University is the liberal arts university in Hong Kong and we have the longest established tradition among the local institutions of higher education. Our history can be dated back to 1888, when our forerunner, the Christian College in China, was founded in Guangzhou, and to 1967, when the institution, as Lingnan College, was re-established in Hong Kong. In 2015, Lingnan University was named as one of the "Top 10 Liberal Arts College in Asia" by Forbes.
Read less