Master in Water and Environmental Management
Home ›
Master ›
Master in Water and Environmental Management
Program Description
Master's degree in Engineering (MEng), Water and Environmental Management
Application 8-22 January 2020
Tuition 10 000€/ Academic year
Scholarship available
Water and Environmental Management
Water and environmental issues are global concerns in both the private and public sector. A holistic and interdisciplinary view is needed together with an understanding of the principles of sustainable development and rational use of natural resources when managing the environmental issues.
The Master's degree programme in Water and Environmental Management (WEM) enhances participants' knowledge and skills in environmental management and strengthens their practical understanding of the concepts of water and environmental engineering. Especially the interactions between water, land and air are emphasized.
Students receive the knowledge of latest tools utilized in water and environmental management projects when working with the consultants, contractors and public authorities. Forming international contacts is emphasised since it is an essential asset when dealing with multinational development tasks.
Study contents – Blended program
The degree programme consists of online teaching, written assignments and two intensive periods that take place on campus. During the intensive periods students have an opportunity to participate in contact teaching and obtain immediate advice in relation to their final thesis. The first intensive periods take place on the campus in Oulu and the dates are published later.
Since the degree programme is carefully designed to advance students' professional knowledge and skills in their own area of specialisation, a wide range of online courses is available for students to take between intensive periods. Furthermore, online meetings are offered if any advice with the final thesis is needed.
Degree Programme in Water and Environmental Management 60 ECTS:
Advanced Generic Competences (15 ECTS):

Project Management 5 ECTS
Quality Management 5 ECTS
Virtual Business Simulation and Management 5 ECTS
Advanced Professional Competences (15 ECTS):

Advance Water and Wastewater Technology 5 ECTS
Waste Solids Management and Soil Contamination 5 ECTS

Environmental Management and Policy 5 ECTS
Tuition fee and scholarship
For Finnish and EU/EEA citizens there are no tuition fees to participate in the programme. Also international applicants with the Finnish residence permit A or P are exempt from the tuition fee.
For non-EU students, the tuition fee is 10,000 € for one academic year and 5000 € for each additional semester to complete the program. Please note that a supplemental scholarship is provided by Oamk to tuition-paying students who accomplish the studies within the set target time (1 year/60 credits, 1,5 year/90 credits). The scholarship is 2500 € for one academic year and 1250 € for one semester. The scholarship is applied and awarded retrospectively.
Application Period
The application period is 8-22 January 2020 and the studies will begin in the autumn of 2020. The applicant will be scored in the scale of 0-100 points based on the preliminary assignment written in English. The assignment consists of three parts: motivation letter, CV and preliminary plan for the development task.
The motivation letter (maximum 500 words) must show interest in this education, evaluate the current skills related to the curriculum of this education and express the career plans dealing with this education.
The CV must contain prior studies, work history and special merits.
The preliminary plan for the development task (maximum 1,000 words) must describe a work-related development target that can be processed during studies. This development task can also be the topic of the future Master's thesis.
The preliminary assignment must be returned as an electronic document by 29 January 2020 at the latest. The minimum admission point score is 20 points from the preliminary assignment.
Last updated Oct 2019
About the School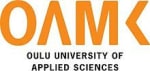 Oamk is a strong and multidisciplinary University of Applied Sciences. We educate competent and innovative professionals and conduct active research and development. In co-operation with our partner i ... Read More
Oamk is a strong and multidisciplinary University of Applied Sciences. We educate competent and innovative professionals and conduct active research and development. In co-operation with our partner institutions we create new vitality to the northern region. We provide bachelor and master degree programme studies, pedagogic studies at the School of Vocational Teacher Education, Open University studies as well as supplementary training. There are three Bachelor's degree programmes leading to a higher professional degree (BSc Hons) that are taught entirely in English: BBA, Business Information Technology, BBA, International Business, BEng, Information Technology. Bachelor's degree programmes are on EQF (European Quality Framework and Other Learning) level 6 and our Master's degree programmes on level 7. Our operations are government funded, and audited by the Finnish Higher Education Evaluation Council (FINHEEC).
Read less