Program Description
Background & Situation
Nowadays a professional figure such as manager in the area of Waste Management & Circular Economy is becoming more important and necessary.
European and national regulations and guidelines are outlining more and more policies and processes towards a path that educates both citizens and institutions, on waste prevention and the implementation of solutions to encourage the reuse of goods otherwise destined to waste disposal.
The measures approved by the European Commission in December 2015 and the Italian law 221/2015 (the so-called collegato ambientale) are the pillars which, once implemented, will grant firms an 8% savings on their turnout, also thanks to the program Horizon 2020 in 2016-2017, including a relevant venture entitled "Industry 2020 in the Circular Economy", provided with a budget of over 650 million euros.
Objectives
The main purpose of the Master of Waste & Circular Economy Management is to raise new managerial figures with legislative, technical, and marketing skills, that may be beneficial not only the firm itself but also the environment. Managerial figures not necessarily to be employed in the waste market, but in any productive and operational context where goods are to be rendered environmentally sustainable and reusable.
The master aims at training smart professional figures that are able to navigate the normative framework and to acquire technical skills, with the ability to raise funds to implement well-designed economic plans, through their specific competencies concerning the circular economy, marketable also for consultancy firms.
Program
Module 1: Circular economy and growth: legal framework, profit, and raise of employment
Module 2: The human factor in business
Module 3: How an organization works: patrimonial, financial, economic, and environmental interconnections
Module 4: Funding programs for waste, environmental, and energy sector – Startup development
Module 5: Basic qualification for waste management technicians
Module 6: Efficient management of waste disposal and environmental resources in a circular economy: case studies
Module 7: Entrepreneurial marketing applied to a circular economy
Module 8: ISO 14001 "Environmental Management Systems"
Module 9*: Workplace Safety and Prevention
Module 10*: Project Management (ISIPM-Base) Course to achieve ISIPM-BASE certificate. The course is operated under the scientific supervision of Istituto Italiano di Project Management
*The above-mentioned modules are subjected to schedule variation, they may not follow the order indicated.
Duration and Attendance
144 class hours + 6-month internship
Next Edition
Bologna: February 2020
Verona: March 2019
Rome: October 2019
Bologna: Novembre 2019
Plus & Certification
Plus
An academy of professionals and managers with long-serving experience.
Special training.
Focus on case studies.
Multimedia materials.
Online assistance for students.
Internships in selected and highly motivated business.
Expertise in recruitment.
Personal coaching to assess students' motivations and potential and to help them find the most suitable job opportunity.
Certificates
At the end of the training, the participant will acquire:
Certificate of Attendance in the Master Course
Certificate of Acquired Skills
Certificate of Participation in English Course Abroad (if attended)
Certificate of Participation in Spanish Course Abroad (if attended)
Certificate of Workplace Safety and Prevention (General Form)
Certification
Last updated Jan 2020
About the School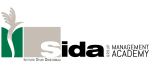 Since 1985, Sida Group plays a leading role in providing business strategy, corporate consultancy, managerial training, recruitment and selection. With 1,500 trainers, coaches and professionals, over ... Read More
Since 1985, Sida Group plays a leading role in providing business strategy, corporate consultancy, managerial training, recruitment and selection. With 1,500 trainers, coaches and professionals, over 28 training programs, 11 locations in Italy, and 1,900 candidates placed in partner companies for an internship in 2016, Sida Academy is in the top 10 consulting companies in Italy.
Read less