Program Description
Ten extraordinary months. Learn from the industry's top professionals.
For who?
The course is aimed at designers who have first degree degrees and / or professional experience in graphics, image, communication, product and editorial topics. This is a Master for those who think the details make the difference and are convinced that communication and experience are defined emotionally, creatively and artistically as strategically as possible.
Program
Doing and Thinking together: Students develop - designing - the composition, design and printing skills of typography and photography, and the basics of data visualization and prototyping as technical / artistic bases to shape ideas. At the same time, students experience different approaches to research, understanding the design theme and its constraints, and generating effective ideas. The projects touch on different areas of cultural, commercial and editorial image and communication with artifacts for the physical and digital world.
Endorsement
For the quality and effectiveness of the didactic model, the Master has obtained the patronage: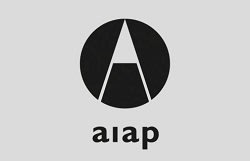 AIAP
Italian association of visual communication design
Course Leader Francesco Cavalli, Creative Director
Francesco Cavalli has accumulated more than twenty years of experience in the area of visual communication as a creative director and strategic designer. He lives and works in Milan, where he founded Leftloft together with Bruno Genovese, David Pasquali and Andrea Braccaloni while studying town planning at Milan Polytechnic. Since 1997, the office has designed more than 900 projects for clients in Italy and abroad. From corporate identity to publishing and event curating, he has worked for Moleskine, Documenta, FC Internazionale, Milan Triennale, Cassina, Colmar and Subito, among others. In 2009, he left Milan temporarily to open a subsidiary office in New York. Over the years, he has combined his professional work with promoting design culture through the Ministero della Grafica association and teaching at the Milan Polytechnic Faculty of Design and in other schools. In 2015, he created Luft, Leftloft's research think tank, a workshop for brainstorming about the meaning and practice of contemporary design processes that organises multidisciplinary discussion events.
Studios
Learn directly from the protagonists means to acquire the source of the visions and the most advanced methods. Unlike the traditional Master, the Master Raffles Milano brings knowledge in the classroom through graphic studios at the top of the market that alternate in the classroom over the course of ten months.
Companies
In nearly thirty years of activity, Raffles Group has built a solid network of partners who collaborate in Triennial Courses and Master's. The reputation of the companies and the quality of the relationships developed are the guarantee of a decisively fertile encounter between education and business worlds.
Adidas, Aigner, B & O - Bang & Olufsen, Boucheron, Brother, Bulgari, Burberry, C & A, Cartier, Chanel, Chloé, Design Business Chamber Singapore, Diesel, Dior, Dolce & Gabbana, Dunhill, Elle, Fendi, Fujifilm Singapore, Giorgio Armani, H & M, Heinz, Hermes, Hogan, HP Technology, HSBC - Hong Kong and Shanghai Banking Corporation, IKEA, InterContinental Hotels & Resorts, Kohler, Lear Corporation, LVMH, Mahogany, Max Mara, MediaCorp, Metro, Michael Kors, Microsoft, Nippon Paint, Nokia, Orchard Road Business Association, Pepsi, Philips, Prada, Puma, Ralph Lauren, Redworks, Richemont, Richmond, Rolex, Saatchi & Laurent Paris, Samsung, Shiseido, Siemens, Singapore Furniture Industries Council, Singapore Jewelers Association, Sony Pictures, Standard Chartered, Textile & Fashion Federation, Tiffany & Co., Valentino, Versace, Y & R, Yves Saint Laurent.
Monday talk
Every Monday night, at 6pm, Raffles Milano invites students to meet a great character in the scene of design, style and culture of the project. Listening directly to the stories and ideas that influence the market and make our minds more progressive is a great opportunity to integrate academic programs. Here are the meetings of next year.
Admission
When we receive the required documentation and a motivational letter written by the Candidate, the Management will set the date for an introductory interview with the Course Leader or with the College Director if necessary. If their profile is considered suitable, candidates will receive official notice regarding the acceptance of their application, which in any case is non-binding for the Candidate.
Application documents
- curriculum vitae
- artistic and/or professional portfolio
- motivation letter
- copy of Bachelor's Degree/Graduation certificate
- passport or identity card for Italian or EU-EFTA citizens
Fees
EU/EFTA Students
Enrolment fee € 3,000
Tuition fee € 15,000

Non EU/EFTA Students
Enrolment fee € 3,000
Tuition fee € 23,000
Last updated Aug 2020
About the School

A new fashion and design school in Milan? Yes, and its name is Raffles Milano Istituto Moda e Design Milano. A school with an unconventional spirit and method. A school designed for students who inten ... Read More
A new fashion and design school in Milan? Yes, and its name is Raffles Milano Istituto Moda e Design Milano. A school with an unconventional spirit and method. A school designed for students who intend to look the future straight in the eye. And above all, a school that has gathered together a formidable team of lecturers, in many cases leading names on the international style and design scene.
Read less