Program Description
Master in Design Thinking and UX / UI Design, (design of UX / User Experience and UI / User Interface) is the training that you need or that your company needs to understand the user and potential client and thus be able to influence their purchasing decisions , designing user interfaces that improve the user experience in web environments and wherever the user must make decisions.
The master's degree will provide you with the deep knowledge in all the phases of the creation of digital products that are required to become one of the most complete and trained professionals in the sector.
The training is proposed through workshops and masterclasses taught by national and international professionals from the largest digital product design companies in the world (Amazon, HP, Facebook, IBM, Google and many more).
These activities will have continuity and professional supervision through the different modules in which they are developed so that you can work on your ideas with the aim of turning them into real products or services.
You will learn to manage the main software tools as you need to apply them.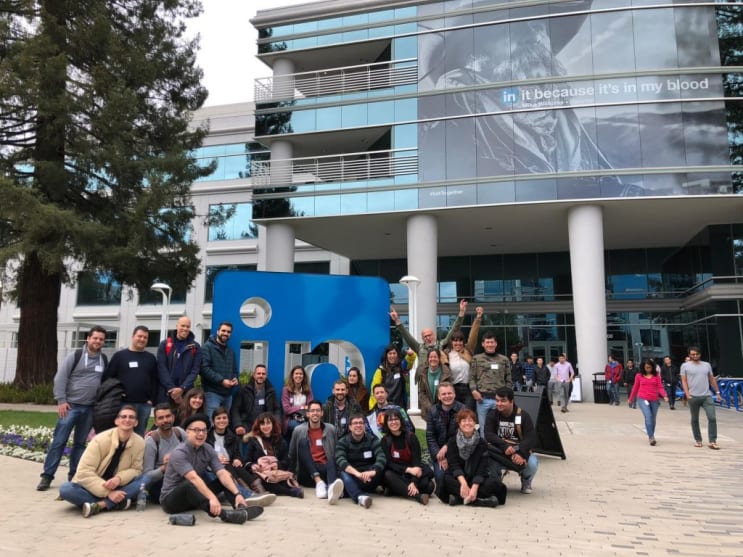 Why this master and not another
Because you will receive workshops and masterclasses with professionals from companies like Amazon, HP, Google or Facebook.
Because you will train at Airbnb, Linkedin or Google headquarters in Silicon Valley, the world capital of technology (check the testimonials).
Because the master will provide you with deep knowledge in all phases of creating digital products to become one of the most complete and trained professionals in the sector.
Because it has a maximum of 20 students to promote personalized learning.
Because it is one of the most demanded professions and with the highest employability rate.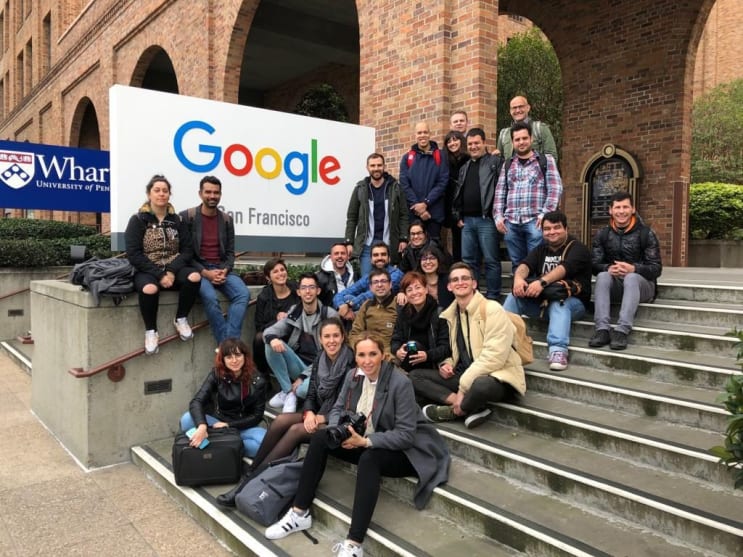 The best teachers
Learn with Ann Hiat from Executive Business Google, Alfredo Merelo from AUDAX STUDIO, Bárbara Martínez Senior UX Designer from Amazon, Alessia Rullo from HP, Idaira González Experience Design from IBM, among others.
Addressed to
Designers of any specialty, architects, industrial engineers, computer scientists or specialists in marketing, communication and business intelligence. It is also aimed at entrepreneurs who want to train before launching their product or service on the market.
Student access and admission
Sending the application with a CV and an attached motivation letter, afterwards the obligatory interview will take place.
International training
Currently, in the world of work, having international training and experience is key to guaranteeing a successful future.
The Digital Minds _ Master Design Thinking and Design UX / UI offers in its program an international training experience that includes travel, accommodation and training:
Silicon Valley - Workshops at Google, Airbnb, Linkedin headquarters and masterclasses with professionals from Facebook and Youtube. (8 days)
Voluntary business practices
Thanks to the Barreira A + D collaboration agreements, the master's students will be able to do business practices in the main companies and national and international design studios to complete their training and be ready for a new professional career.
Schedule
Friday 4pm to 8pm
Saturday 10am to 2pm
Temary
60 ECTS credits
Block 1: Design Thinking

Introduction to Design Thinking / Visual Thinking / Rapid prototyping of ideas / Definition and development of MVP / Service Design / Design Research / Disruptive Thinking, Creativity / Business Design

Block 2: User Experience
Principles of User-Centered Design / Planning UX projects / UX research tools and techniques UX design tools and techniques / Design and analysis of UX components Wireframe prototyping / Tools for user testing / Digital tools: Axure, Sketch, Invision, Loopback
Block 3: User Interface
Fundamentals of Digital Design / UI Research Tools and Techniques UI Design Tools and Techniques / Fundamentals of HTML, CSS and Grids / Digital Typography / Design Systems / Interaction Prototyping / Digital tools: Invision Studio, Principle, Sublime
Block 4: Case studies
Design Case Studies / Promotion channels / Digital tools: After Effects, WordPress
Block 5: Future digital
Introduction to new technologies / Virtual Reality / Augmented Reality Artificial Intelligence and Bots Internet of Things / Big Data / Robotics / 3D Printing
Block 6: Concept Redesign
Concept Redesign I / Concept Redesign II
Block 7: Final project
Briefing and planning / Workshop Design Thinking with client / UX design and prototyping / User test / UI design / Functional documentation for developers Case Studies
Testimonials
In this block you will be able to check the training experiences of the students of the first 2018/19 edition of Digital Minds _ Master in Design Thinking and UX / UI Design.
Access and financing of the master
What do I have to do to be admitted?
Step 1: Prepare CV / Portfolio and cover letter
Maximum CV of 2 sheets, maximum portfolio 10 mb, motivation letter maximum 1 sheet.
* If you do not have experience do not worry, there are many other factors to make the decision to be admitted.
Step 2: Interview with the director of the master
It is mandatory to be admitted (can be done by phone or Skype).
Step 3: Reserve your place
In case you want to secure a place in the master, we recommend making the reservation payment of € 300. If you are not admitted, the full amount of the reservation will be refunded. You can make the reservation by transfer or online payment.
Step 4: Admission
In a maximum period of 5 days we will notify you if you have been admitted to the master.
Step 5: Follow up
Our admissions team will contact you regularly to carry out the following steps regarding final enrollment in the master.
Economic options
Early bird 10% discount until March 31 (Only a limited number of places in each master can benefit from these conditions).
We have a BBVA Studies Loan * agreement through which you can finance your studies in Barreira A + D: with this system students decide when to pay back the amount borrowed. As in the Anglo-Saxon model, you will only pay when you finish your studies, when you find a job, or when you choose. We take care of managing a tailored financing for you.
* Financing conditions subject to the approval of the bank.
For active professionals the course can be subsidized by the State Foundation for Employment Training (formerly Tripartite).
Making the cash payment of the master you benefit from a 3% discount (cumulative discount).
If you are or have been a student of Barreira A + D in any official degree you will have a 15% discount .
If you are self-employed you can benefit from a 5% discount (not cumulative).
Possibility of making the payment of the master in three installments .
"Tutor" scholarship (30%) and merit scholarship (15%) (subject to the criteria of the director and the center).
Last updated Mar 2020
About the School
Elegir estudiar en Barreira A+D es elegir entrar un ambiente diferente, diverso, creativo; un ambiente donde puedes ser quien tú quieras, porque alumnos y profesores no solo respetan la diferencia, si ... Read More
Elegir estudiar en Barreira A+D es elegir entrar un ambiente diferente, diverso, creativo; un ambiente donde puedes ser quien tú quieras, porque alumnos y profesores no solo respetan la diferencia, sino que se estimula la construcción de la personalidad, el talento y la voz propia.
Read less