Program Description
The two years' Master's program offered by the Department of Tourism Studies and Geography is developed in cooperation with ETOUR, a leading tourism research center in Northern Europe. With us, students will receive a unique opportunity to gain quality education through cutting-edge courses that link up-to-date research to contemporary practices in the area of tourism and human geography.
In more detail, this problem-based and project-oriented program seeks to develop students as much as professionals by conveying an comprehensive understanding of theoretical, methodological and practical approaches necessary in order to understand and tackle core, contemporary and emerging issues related to complex global phenomena and their implications for local sustainability, policy-making, and decision-making processes related to tourism as well as tourism destination development, planning and governance.
Candidates have the option to either obtain a degree in Tourism Studies or Human Geography. Here they take part in an interesting combination of English taught courses, independent research and study visits, allowing students to utilize the advantages of our geographical location and, by that, to integrate real-world application and academic theory. Moreover, our courses emphasize collectivism as much as individualism while frequently providing opportunities to meet and closely work together with top researchers and professionals from all over the world.
Last but not least, you will gain further insight into the intersection of society, culture, nature as well as production and consumption processes that are informed in virtue of information technology in the context of tourism by pursuing either an internship at a company, organization or institution of your choice, or via studying abroad at one of our many partner universities worldwide.
Altogether, this ensures our students will gain in-depth skills in analyzing, planning as well as evaluating tourism and related phenomena on various scales with the ultimate goal to best prepare everyone for an academic and professional career afterward.
Meetings
Lectures, discussion groups, field trips, seminars, and tutorials.
Entry requirements
A Bachelor's degree (at least 180 Credits), with a minimum of 90 Credits within the main field of Human Geography, Tourism Studies or equivalent, and English course 6/English course B from Swedish Upper Secondary School (Gymnasium) or the equivalent.
Title of qualification
Degree of Master of Arts/Science (120 credits) Masterexamen med huvudområdet turismvetenskap alternativt kulturgeografi som översätts till Degree of Master (120 credits) with a major in Tourism Studies or Human Geography.
After the program
Our graduates can be found in several different positions in both the public and private sectors. Our graduates work as destination planners, analysts, or in tourism services and destination development. The program provides a basis for further studies at the graduate level. Mittuniversity itself offers a Ph.D. program in tourism studies.
Work experience contact
Through this education, students are able to develop working contacts for the future with leading players in the tourism industry. The students' in-depth thesis allows them to foster interaction with the tourism sector, which can also lead to future internships or jobs.
Last updated Feb 2018
About the School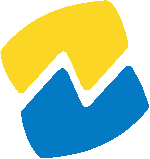 Mid Sweden University Geographically, Mid Sweden University is located in the middle of Sweden, right at the heart of Northern Europe. It is a young university, but its roots go back more than 150 ye ... Read More
Mid Sweden University Geographically, Mid Sweden University is located in the middle of Sweden, right at the heart of Northern Europe. It is a young university, but its roots go back more than 150 years. As early as in 1842, in the same year as the elementary school was established in Sweden, the decision was taken to place a teachers' education college in Härnösand. Teacher's education is still highly values at Mid Sweden University and today, Mid Sweden University has two campuses, Sundsvall and Östersund, with approximately 15 000 students. Around 50 percent are campus students, while the rest engage in distance studies via net based courses and programmes. Every year students from all over the world come to study at Mid Sweden University, and we firmly believe that the international element of any education is a measurement of quality. We have partnerships with a number of universities around the world for the exchange of students and staff. We offer courses for international students at all two campuses.
Read less