Read more about this program on the school's website
Program Description
The Course
MA Theatre offers graduates in Drama, Literature, Dance, Fine Arts and other related areas of study, opportunities to further develop their knowledge and skills in Theatre and Performance, with a view to pursuing careers in the theatrical professions or other creative industries. The course also can serve as a foundation for academic research at MPhil or PhD level.
The emphasis of MA Theatre is on the vast range of recent developments in drama, theatre and performance practice and research. The programme makes full use of the expertise of staff across the Lincoln School of Fine and Performing Arts, which embodies in-depth knowledge of contemporary theatre-making.
How You Study
MA Theatre is taught across the academic year through lectures, seminars, group workshops and blended learning strategies utilizing facilities including the performance studios of the Lincoln Performing Arts Centre, BlackBoard's online learning environment and the latest digital technologies allowing us to engage diverse learners through a variety of means.
In between scheduled sessions, students are expected to engage in self-directed study, supported by academic staff, which includes allocated and autonomously researched journal articles, book chapters, and relevant journalism, as well as watching video content and engaging with other materials, often suggested or made accessible through each module's online learning site. Students also undertake regular formative assignments that are not assessed as part of their final grade but are designed to have significant benefits to their learning.
Programme Structure
Term 1
Perspectives on Performance
Research Territories
Writing about Theatre
Term 2
Perspectives on Performance
Dramaturgy in Practice
Writing for Theatre
Term 3
In the final term, students will complete either the Research Project, the Practice-as-Research Project, or the Collaborative Project.
How You Are Assessed
Modules are assessed by a combination of written essay, critical portfolio, student blog, funding form, prospective journal article, panel discussion, individual and group presentation and/or focused practical workshop or performance. Student progress is subject to continuous assessments on all modules in the programme in addition to final assessed outputs.
Assessment will focus on: demonstration of practical and theoretical engagement with research; articulation and demonstration of knowledge regarding a wide range of theatre performance; critical inquiry and analysis; and contextualizing students' own work and the work of others within the field of historical or contemporary performance practice and scholarship.
Students on the MA Theatre play an active role in choosing the focus and, in some cases, even the modes of their assessments in consultation with relevant module tutors and in ways that align with their individual career goals. This practice embraces the University of Lincoln's core ethos of 'Student as Producer' by empowering postgraduate students to shape and take ownership of their learning.
Entry Requirements
First or upper second class honors degree or equivalent professional experience.
International Students will require the English Language at IELTS 6.0 with no less than 5.5 in each element, or equivalent.
Last updated May 2020
About the School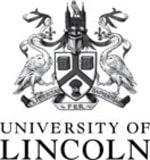 Since being opened by Queen Elizabeth II in 1996, the University of Lincoln has invested more than £300 million in its buildings and facilities.
Since being opened by Queen Elizabeth II in 1996, the University of Lincoln has invested more than £300 million in its buildings and facilities.
Read less