Master in Teràpia Humanista Gestalt
Home ›
Master ›
Master in Teràpia Humanista Gestalt
Program Description
Raons per fer el curs
You will have an experiential and practical experience at the time of acquiring connections and destinations. First experience and then theorize.

You will get a personal creixement that will allow you to develop therapeutic skills and strengthen the role of therapist.

From the experiential and human part, you will empower l'autoresponsabilitat and, at the same time, you will acquire the ability to understand and accompany the highlands.

Eli DeFaria / Unsplash
To who s'adreça
To students, professors and professionals in the Gestalt humanistic therapy to apply it in different settings: therapeutic, health, education, social ...
Requisites d'admissió
Have a diploma, license or grau universitari. In the case of studying l'únim curs del grau universitari, an interview will take place beforehand.
* Note: who did not have a university title before, will have a rebreed call, both of them will be certified, a certificate of assistance for the UdG Foundation: Innovation and Training.
Presented
The creation of a master's degree is necessary that there has been no public offer for students and students. Cal be aware that moltes personal interests fan trained in private escorts.
This training will help students acquire eines and practical resources to apply to tot tipus d'acompanyament. The focus is humanistic and holistic. The methodology is experiential and practical and is based on experience. The student can pose in the role and position of the therapist and the client per així to obtain skills and techniques for a good accompaniment in the personal therapeutic process. Gestalt therapy is characterized by the practical and experiential methodology.
The idea is treballar from the basis of Gestalt therapy and psychology with a humanistic orientation. In this way, it is the concept of people from an optimistic perspective, based on the serious potentials and the innate tendency to salute and creixement (organizational self-regulation). Focus on the holistic theory of holistic vessant, that is to say, keep in mind the cognition, emotion and behavior.
It is vol, individually and in a group, to provide resources for the person who has incarnated the problems of life trusting in the severe skills and reconnection of his or her limits, as well as the experiences for a better assimilation.
Objectius
Acquire els coneixements teoricopràctics of the model d'acompanyament humanista Gestalt.

Acquire eines per treballar amb el cos, l'emoció i la ment.

Perform a treball d'autoconeixement.

Train students perquè puguin practice teràpies grupals i individuals amb adults, infants i adolescents.

Train the students to identify the factors in the demand of the patient and develop the first interview there, knowing how to structure and design the therapeutic process in each country.

Undertake communicative and effective strategies in the therapeutic field.

Unwrap an active and empathic escort, I will address the verbal and nonverbal behavior posant èmfasi in the phenomenology of the jo-tu relationship, and I will understand the person and donate and manage to manage the serious emotions, thoughts and behavior.

Acquire skills to be able to communicate in public.

Train l'alumne / a per resoldre conflictes dins i fora the therapeutic context.
Sortides professionals
Treballar in consultates and centers of teràpia amb direct attention in individual accompaniment, of parella, group amb adults, infants and adolescents.

Facilitate personal therapeutic and credential groups.

Accompany infants and youngsters in educatius and altres institucions centers.
Pla d'estudis
Introduction and contextualization of gestalt therapy
Context creation

Principals elements de l'enfocament gestalt

L'experiència i l'adonar-se (awareness)

Expand l'autoimatge: polaritats

The three levels of the organism
Bases of the Gestalt

The organismic self-regulation

Contact Mechanisms

Assumptes pendents

The conflict intern

The internal narrative nostra

Enneagram 1


Residential I
Aspectes tècnics de la teràpia Gestalt

Principis bàsics per un bon accompannyament.


L'ordre de l'ajuda

The initial interview and the genogram

Treball technicians of the gestàltic therapist

Group Teràpia des d'un approach Gestalt

Enneagram 2


Residential 2: El camí de l'heroi
Applied Techniques

Dramatització gestàltica i PNL

Cadira warms up

The llenguatge dels somnis

Fantasies guiades i sculptures

The parella and the sexualitat

Family and systemic therapy I


Family and systemic therapy II
Gestalt, education and infants

Gestalt child

Artistic express

Infant Gestalt: treballrapeutèutic amb nens i adolescents.

Moviment expressiu amb infants

Residential 3: Les pèrdues i el dol
Individuals and group supervisory practices

Individuals and group supervisory practices

Artteràpia i tancament del grup
Individual Therapy Treball
Master Final Treball
The final master's (TFM) treball consists in the realization of a projecte d'avaluació, innovation or development in l'àmbit of the Gestalt humanistic teràpia. The continguts link to the TFM is to develop in the different assignments of the master.
Degree
Master in Humanistic Gestalt Teràpia by the University of Girona. *
* Do not include the taxa d'expedició of the title of the UdG.
Methodology
Combination of classes teòriques i pràctiques amb treballs individuals i grupals.
They are also responsible for conducting individual tertiary practices and supervisory practices.
The teaching is face-to-face.
Appraisal System
L'avaluació tea in compte:
• Compulsory attendance at 80% of the sessions.
• Coneixements reflectits in the treballs and in the expositions of each module.
• Haver realitzat tots els treballs corresponents.
• Participated actively in totes les classes.
Last updated November 2019
About the School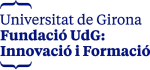 La Fundació Universitat de Girona: Innovació i Formació (FUdGIF) es la institución creada por la Universitat de Girona (UdG) para fomentar la investigación científica y la docencia en todos los ámbito ... Read More
La Fundació Universitat de Girona: Innovació i Formació (FUdGIF) es la institución creada por la Universitat de Girona (UdG) para fomentar la investigación científica y la docencia en todos los ámbitos de la Universitat de Girona, y estar al servicio de la sociedad de la que forma parte.
Read less