Master in Technology and Safety in the High North
Home ›
Master ›
Master in Technology and Safety in the High North
Program Description
The natural resources of the High North are attracting the industry. New offshore oil & gas fields are being developed. Minerals and mining are given increased attention. Maritime transport in Arctic waters is growing. The fisheries have become highly industrialized. New industrial facilities will be developed in the remote, hostile and vulnerable Arctic environment. The industry faces unknown challenges and new technological solutions will be developed and safety issues must be addressed. By joining this master programme you will obtain a unique Arctic engineering knowledge aimed towards technology and safety challenges in the High North. Special attention is given to maritime and offshore operations. Do you want to possess the unique Arctic engineering competence? Are you science and technology-oriented? Do you have a fascination of the High North? Then you should join the team of engineers for the Arctic! Then this master program is the right thing for you!
Programme description
The programme focuses on the technical and safety-related challenges associated with industrial activities in the High North. Special attention is given to maritime and offshore operations in the harsh and vulnerable Arctic environment. The students are introduced to methods and tools for managing advanced, complex and integrated technical systems with respect to operation and maintenance, reliability and production assurance, health, safety & environmental risk as well as emergency preparedness.
The programme is a 2 year, full-time study with a fixed schedule. The courses will to some extent be adapted to part-time students. The first year consists of 50 ECTS of mandatory courses being common to all students and one 10 ECTS elective course. These are technical descriptive courses and method-oriented courses. All courses are independent of each other. In the second year, the students will achieve a specialization of their field of study through elective courses and by the choice among a number of pre-defined syllabuses. The students will also carry out a specialization project. The last semester is dedicated to a 30 ECTS master thesis.
The master programme has three specializations:
Risk and reliability
Nautical science
Automation
Learning outcomes
For each programme at the university there are set targets for knowledge, analytical understanding, skills and competencies that a student should have reached by the end of studies.
When completed the programme, the candidate should have the following learning outcome:
Knowledge:
Has an overview of the technical and safety challenges related to industrial activities in the High North with special emphasis on offshore and maritime activities in the Arctic.
Has knowledge of technical solutions for the operation and maintenance of industrial facilities operating in the High North
Know how to apply the appropriate methods and tools for managing and controlling complex technical systems and operations in a harsh environment.
Has specialized insight into reliability and production assurance, operation and maintenance of advanced, complex and integrated systems, e.g. production facilities, equipment, machines and components.
Has a thorough knowledge of the scientific theory and methods of technology.
Is able to use the knowledge in new areas within technology
Can analyse academic problems based on the history, traditions and uniqueness of technology
Has insight into challenges related to preparedness and crisis management in the Arctic
Skills:
Can analyze existing theories, methods and interpretations within technology and work independently with practical and theoretical problem-solving.
Can use relevant methods for research and academic development independently.
Can critically analyze and relate to miscellaneous sources of information, and use the information for structuring and formulating academic argumentation.
Can carry out an independent and limited research or development project under supervision, and in accordance with ethical standards.
Be able to participate in maritime safety work and risk assessment and risk management of maritime operations and offshore activities in the Arctic
Can apply planning and management tools that can contribute to reduced risk for accidents and possible harmful environmental impacts in the Arctic
General competence
Can apply safety and sustainability for the environment and the society in general as core values.
Can analyze relevant academic, professional and research¿ethical problems
Can use his/her knowledge and skills in new areas for carrying out advanced working tasks and projects.
Can communicate extensive independent work and masters the terms of technology
Can communicate technical problems, analyses and conclusions, both with specialists and to the public.
Can contribute to innovation
Teaching and assessment
This is a theoretical programme and the teaching will mainly be based on lectures. Lectures are organized either as blocks or regularly, on a weekly basis. In some courses, seminars may be arranged. It is expected a high degree of independent work in the courses. The lectures will be research-based. Calculations and the use of computer-based tools form a substantial part of the education.
The teaching methods will vary from lectures, projects, student presentations, teamwork and mandatory assignments. Exercises and excursion can occur. Courses may include compulsory lectures and approval of exercises/fieldwork or semester reports.
Teaching and assessment methods are described in the course plan for each course.
This Master's degree is an intensive programme. All courses are compulsory and demand active participation from the students.
Job prospectives
Technological skills are highly appreciated by the industry. With a M.Sc. degree in engineering, you will have excellent job opportunities in the oil and gas industry, in the maritime industry and in the public administration. Our engineers work with the development of new technical solutions in engineering companies. Other engineers are responsible for the supervision of different kinds of industrial facilities, including modifications, maintenance and operations. Engineering is a global business, and you may have an international career. Research and education may be an option, or further study on a Ph.D. level.
Exchange possibilities
Students are encouraged to participate in exchange programmes abroad, and the Department offers assistance for students who will participate in exchange programmes. High North universities are of special interest. For each application, an individual assessment will be carried out by the Head of Studies.
UIT cooperates closely with the University Centre in Svalbard, UNIS, and the programme offers great opportunities for elective courses or student exchange on Svalbard. The following UNIS courses are pre-approved in the programme:
AT-205 Frozen ground engineering for Arctic infrastructure15 ECTS
AT-208 Thermo-mechanical properties of materials 15 ECTS
AT-301 Arctic infrastructure in changing climate 10 ECTS
AT-323 Thermo-mechanics of sea ice cover and loads on structures 10 ECTS
AT-327 Arctic Offshore Engineering 10 ECTS
Last updated Oct 2018
About the School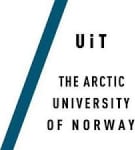 UIT The Arctic University of Norway is the northernmost university of the world. Its location on the edge of the Arctic implies a mission. The Arctic is of increasing global importance. Climate change ... Read More
UIT The Arctic University of Norway is the northernmost university of the world. Its location on the edge of the Arctic implies a mission. The Arctic is of increasing global importance. Climate change, the exploitation of Arctic resources and environmental threats are topics of great public concern, and which the University of Tromsø takes special interest in. At UiT The Arctic University of Norway you can explore global issues from a close-up perspective.
Read less