Program Description
Why TCFL?
In recent years, the field of TCS/FL (Teaching Chinese as a Second/Foreign Language) has rapidly expanded to every corner of the world. The master's program of Teaching Chinese as a Foreign Language was founded to foster exceptional talents in the field of TCFL. The master's program places a strong emphasis on integrating theories and practices in education. We aim to prepare students for a promising career in TCFL and to further contribute to the Chinese language education field.

One Tuition for Two Degrees
Upon the completion of 36 credit hours, students will be granted with two graduate degrees, Master of Arts (MA) by SVSU and Master of Arts (MA) by MCU-MI. The dual degrees demonstrate an international, cross-cultural, and cross-disciplinary competency of the graduates.

Career Prospects
TCFL teacher.
Administrative staff in Mandarin teaching institutions.
Mandarin teaching materials developer, for all levels of learners.
Chinese language assessor or Chinese testing and assessment designer.
Further study in the field of TCFL; Trainer of TCFL teachers.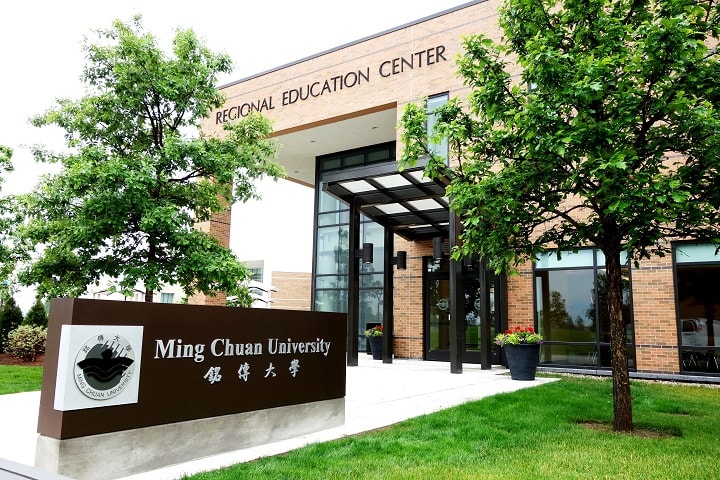 Curriculum
The degree requires 36 credit hours of graduate course work of which 19 credit hours will be taught by Saginaw Valley State University and 17 credit hours will be taught by Ming Chuan University. Upon the completion of 36 credit hours, students will be granted with two graduate degrees, Master of Arts (M.A.) by SVSU and Master of Arts in Teaching Chinese as a Foreign Language (MATCFL) by MCU-MI.

A description of required courses is as follows:

Chinese Language Instructional Design and Technology
This course offers a general introduction to the diverse uses and applications of media and available materials for the teaching of Chinese to foreign learners. It provides a systematic overview of contemporary media, which can provide authentic language, history, literary and cultural materials, and illustrations for efficient instruction. The course emphasizes electronic media, television, radio, internet and their useful content, as they relate to the teaching of Chinese pronunciation, writing system, listening comprehension, writing, grammar, and culture.
Credits: 3
Contrastive Analysis and Error Analysis
This course aims to produce students who understand the factors involved in communication across two languages; who have an awareness of the different levels of meaning in a text, who can use this awareness to evaluate both source texts and their own translations; who have an awareness of basic issues concerning translation as a profession; and who know something of recent information technology resources for translators. It will also assist students to examine texts and analyze the linguistic and socio-linguistic issues underlying communication.
Credit: 3
Fundamentals of Instructional Methodology, Assessment, and Environments for Language Learning
Students will learn about methods of instruction, including grouping strategies and differentiating instruction for different types of adult learners. Emphasis in methodology would be given on task-based and content-based learning. Assessment will include the basic concepts and issues of assessment, the variety of assessments, and the appropriate use of assessments according to the learning environment, desired outcomes, and clientele. As overall success is likely to be determined by the clients' ability to carry out tasks in their work environment, TCFL candidates must be specially prepared to carry out performance, task-based assessments.
Credit: 3
Cross-cultural Communications for Teaching Chinese as a Foreign Language
This subject aims to provide a general introduction to the key theories of the field of intercultural communication, and applications for the Chinese instructors working at the focal point of international encounters, which is indispensable for students wishing to work in intercultural environments.
Credit: 3
Introduction to U.S. Culture, Language and the Educational system
This course will provide an in-depth understanding and first-hand experience of the U.S. environment, from which many of their future clients are likely to originate. Students will explore the various aspects of diversity, including language diversity within the U.S.A., as well as commonalities found in the American experience. Particular attention will be given to the attitudes toward language and education found in the U.S.A.
Credit: 3
Professional English for Foreign Language Teaching
Designed to familiarize students with the variety of language registers used in various workplaces from which CSL/ CFL learners are likely to come. This applied language pedagogy course also explores issues which are most likely to interfere with or promote the successful learning of Chinese, such as the acquisition of Chinese orthography, understanding and speaking a tonal language, and the availability of mobile electronic devices for language practice. Students would split their hours between formal classroom instruction/discussion and workplace settings. Apart from specific language usage, students would be learning about the culture of U.S. workplace environments
Credit: 4
Second Language Acquisition and Foreign Language Learning
This course provides an overview of the current theoretical and practical issues about second language acquisition from an interdisciplinary perspective, drawing on work in theoretical linguistics, psycholinguistics, neurolinguistics, cognitive science, and sociolinguistics. Special attention will be paid to the implications of research in these fields and their application in language teaching.
Semantic and Pragmatic Aspects of Chinese
This subject aims to systematically introduce the basic concepts, theories, research methods and major findings in Chinese semantic and pragmatic studies, and endeavors to illustrate the applied potentials of such studies. Also expounded are the relationships between form and function, meaning and use, and language and cognition.
Syntactic Structures and Rhetorical Patterns of Chinese
This course introduces the basic concepts and approaches to the study of Chinese syntax and rhetoric, with an emphasis on a pedagogical approach designed to introduce and teach this material as a foreign language.
Credit: 3
Teaching Chinese as a Foreign Language through Literature
This subject introduces prospective Chinese-Language teachers to the use of literary texts in the teaching of Chinese as a foreign language. The subject first provides an introduction to Chinese literature from a Western perspective; namely, basic issues and approaches that form the foundation for the reading of Chinese literature in Western countries. This is the foundation for an exploration of how literature fits into the Chinese language pedagogy. Then the subject covers a variety of specific topics, demonstrating how literature can be used as a pedagogical supplement in the teaching of both written and spoken Chinese. Finally, students will be asked to carry out independent projects modeling the use of literature in pedagogy.
Credit: 2
Teaching Chinese for Specific Purposes
This course focuses on the teaching, learning, and use of Chinese for academic and occupational purposes, with special attention paid to business and education. Chinese is now one of the most widely used languages for international communication in the areas of business and education. Consequently, many TCFL teachers are required to teach Chinese to adults either preparing for university study or work-related purposes. This course targets key topics in this area such as teaching CSP, needs analysis, materials design and evaluation, genre analysis, and academic writing.
Credit: 3
Workplace Language Practicum
As a culminating/ capstone course, students would be teaching Chinese to U.S. volunteers in various settings. Students would be meeting with the faculty supervisor on a regular basis. Students would review teaching methodology with the instructor, who would conduct on-site evaluation visits. Self-, client-, and faculty advisor-evaluations would be central to the overall evaluation of the student.
Credit: 3
Last updated Sep 2018
About the School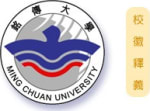 As Taiwan's top international university, MCU welcomes students from all over the world. Whether you are interested in pursuing a degree in Communications, Design, Management, Technology, Languages, L ... Read More
As Taiwan's top international university, MCU welcomes students from all over the world. Whether you are interested in pursuing a degree in Communications, Design, Management, Technology, Languages, Law, or Tourism, MCU offers a unique world class educational experience. Here, we believe in building creative and innovative global citizens who are ready to become world leaders of tomorrow.
Read less