Master in TQM 4.0 – Total Quality Management & Business Excellence
Home ›
Master ›
Master in TQM 4.0 – Total Quality Management & Business Excellence
Program Description
Background & Situation
Managing a company's quality is like managing effectiveness and efficiency of processes crossing knowledge, management and control & monitor as well as the capacity of human resources, and the main role of top management. The implementation of a Quality Management System is like the cornerstone of the customers and their satisfaction and so provide products/services that always meet the requirement in order to purse constantly process with improvement. This approach leads to identify and eliminate the waste, "non-quality" elements in order to increase business performance and competitiveness in the main aspects of the current economic situation.
To meet above needs, SIDA Group Srl designs a Master of TQM – Quality, Safety and Environment devoted to the acquisition of the Auditor/Lead Auditor qualifications with respect to these Standards: ISO9001, ISO 19011, ISO 31001, OSHAS18001, ISO14001, ISO 37001, ISO50001, ISO/TS16949, ISO/IEC2700, ISO 22301.
In addition, to acquire certified skills to the highest level, in the training course, it is possible to choose customized and preferred curriculum among four different curricula according to today's demand of labor marker, user's needs and interests, and following experience. Every curriculum makes a professional and skilled figure.
Objectives
The Master is aimed at training a professional figure to develop knowledge and skills in legislations areas regarding Quality, Safety, Environmental, Energy and Information Management Systems, together with planning skills.
For that reason, the professional figure will be inserted in the corporate as a management level to guarantee the customers the quality of product/service provided by the company.
The activities conducted in the company will be:
Interpret and apply the ISO standards within their own contest;
Analyze the product, the process and the organization about the production system;
Collect and process the data;
Develop and manage documentation;
Manage and use the control systems.
Program
Module 1: ISO 9001:2015 Lead Auditor – Quality Management Systems:
Rule's analysis with ISO 19011 "Guideline for Management Systems Audit", and ISO 31001 "Guide Line for Risk Marchio KHC Q197Management"
Module 2: OSHAS 18001 Lead Auditor – Integrate Safety Management Systems
Module 3: ISO 14001 Lead Auditor – Environmental Management Systems
Module 4: ISO 37001 Lead Auditor – Anti-bribery
Chose your personal curriculum
Path A – Environmental curriculum
EMAS – Environmental Loan Management
Path B – Energy curriculum
ISO 50001 – Energy Loan Management
Path C – Data management curriculum
ISO 27001 Safety Information – ISO 22301 Business Continuity
Path D – Production curriculum
ISO/TS 16949 – Lean Production
Duration and Attendance
140 class hours + 6-month internship
Next Edition
Naples: February 2020
Rome: April 2019
Bologna: July 2019
Verona: September 2019
Milan: October 2019
Plus & Certification
Plus
Dedicated education.
Case study.
Online multimedia educational material.
Online assistance.
Partner companies associated with the project.
Teaching programs constantly updated according to the market needs.
Internship in highly motivated and pre-selected companies.
Certificates
At the end of the training, the participant will acquire:
Certificate of Attendance in the Master Course
Qualifications issued

Lead Auditor 3rd Part:

ISO 9001: 2015 (KHC No. reg. Q-197)
ISO 14001: 2015 (KHC in via qualifying)

Auditor Part 1:

ISO 9001: 2015
OHSAS 18001 ISO 50001
ISO/TS 16949

Certificate of Participation in English Course Abroad (if attended)
Certificate of Participation in Spanish Course Abroad (if attended)
Certification

Last updated Jul 2019
About the School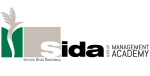 Since 1985, Sida Group plays a leading role in providing business strategy, corporate consultancy, managerial training, recruitment and selection. With 1,500 trainers, coaches and professionals, over ... Read More
Since 1985, Sida Group plays a leading role in providing business strategy, corporate consultancy, managerial training, recruitment and selection. With 1,500 trainers, coaches and professionals, over 28 training programs, 11 locations in Italy, and 1,900 candidates placed in partner companies for an internship in 2016, Sida Academy is in the top 10 consulting companies in Italy.
Read less