Master in Sustainable Production Development
Home ›
Master ›
Master in Sustainable Production Development
Program Description
Advanced knowledge and skills in the design and development of production systems are needed in order to address emerging challenges. The master's program in Sustainable Production Development fosters knowledge and skills of graduates that contribute to a renewal of industrial production. Through strong industrial interaction and holistic perspectives, the program provides a basis for interesting and important roles in industry, consultancy, and research studies.
Sustainable Production Development at KTH
Rational and cost-effective production systems have been key to industrialization and wealth for decades. However, the area is experiencing change and pressure in different dimensions, which are altering the role of production systems. Requirements of more renewable energy use and circular material flow, increased digitalization and automation, new manufacturing technologies, as well as service integration and the emergence of new business models, are among the phenomena shaping production system development and change. Based on a systemic understanding and courses run in close collaboration with manufacturing companies, program graduates will be prepared for leading the development and design of production systems, as a part of the solution towards a sustainable society, attractive workplaces, and competitive industries.
The program is run within KTH's research and education environment for Sustainable Production Development, with courses targeting the environment's three specific profile areas: production management, production logistics, and industrial dependability.
The course content in the program is based on the close relationship between the development and operation of production systems in the context of digitalization and sustainability. Different teaching methodologies that place student-centered learning at the core are applied to the program. Industrial participation is a key component of this program and is based on close proximity to the world-leading manufacturing facilities of Scania CV and AstraZeneca in Södertälje, as well as a number of SMEs and the infrastructure of Södertälje Science Park. Invited guest lecturers from industry combined with real-life problems give students the opportunity to learn from proven practices.
As the program is run within the expanding research environment at the Department for Sustainable Production Development, the program closely interacts with industrial-academic research projects and research labs. Students are also encouraged to take elective courses both with KTH and externally to enhance their knowledge and skills in their areas of interest. Methodological teaching and project work also prepares students for academic and research careers, for those interested in such pursuits.
This is a two-year program (120 ECTS credits) given in English. Graduates are awarded the degree of Master of Science. The program is given mainly at KTH Campus and KTH Södertälje by the School of Industrial Engineering and Management (at KTH).
Career
The master's program in Sustainable Production Development has a strong focus on systems thinking and the underlying need to be proactive in creating production systems with minimal impact on the climate and people while keeping businesses profitable. The close interaction with world-class industries and an active research environment ensures an up-to-date and relevant education. Thus, students who successfully complete their studies in the program will be ready to take up a wide range of industrial positions as well as an academic career. The issues discussed and the knowledge and skills in focus are required by industrial production systems in most (if not all) parts of the world and provide a very attractive graduate profile. Regardless of sector, companies with production management and change activities are potential employers. Automotive and electrical equipment manufacturers, pharmaceuticals, logistics, and other service providers are among typical recruiters of production management graduate profiles. The program also prepares students who are interested in pursuing advanced research in the subject area.
Students
Aly Ibrahem: "I would highly recommend joining this great institute. Furthermore, I genuinely believe that all KTH students will be equipped with the needed knowledge and skills to be effective in their future work or research domain."
Sustainable development
Graduates from KTH have the knowledge and tools for moving society in a more sustainable direction, as sustainable development is an integral part of all programs. The three key sustainable development goals addressed by the master's program in Sustainable Production Development are:
Industry, Innovation, and Infrastructure
Responsible Consumption and Production
Climate Action
The program is anchored in addressing the three dimensions of sustainability in the context of industrial production system development and change. As such, it focuses directly on fostering the achievement of sustainable development goals (SDG) 9, 12 and 13, with secondary effects visible in SDG 6 and 8. The industrial infrastructure is part of the bigger system of infrastructures that are shared in society. Changes made in the way production systems are developed and organized have an impact on and are impacted by, changes occurring in adjacent or connected infrastructure (transport, for example). Innovative solutions in production systems can significantly promote opportunities for reduced impact of industrial activities on the planet and society. This is also directly related to actions for combating climate change as small systematic reductions in the climate impact from manufacturing and production has considerable bearing globally. All in all, the essence of sustainable production system development is enhancing behavior aimed at responsible production and consumption of industrial inputs and outputs.
Courses
The two-year master's program in Sustainable Production Development consists of three terms of courses and one final term dedicated to the master's degree project. Each term consists of approximately 30 ECTS credits. The courses presented on this page apply to studies starting in autumn 2020.
Year 1
Mandatory courses
Sustainable Production (ML2300) 9.0 credits

Production Management and Development (ML2301) 9.0 credits

Modeling, Simulation, and Optimization of Sustainable Production (ML2302) 9.0 credits

Digitalization for Sustainable Production (ML2303) 9.0 credits

Production Logistics and Supply Chains (ML2305) 6.0 credits

Industrial Analytics for Advanced Manufacturing (ML2306) 6.0 credits
Optional courses
Sustainable Development in Industry (ML2304) 6.0 credits
Year 2
Theory of Science and Research Methodology in Sustainable Production Development (ML2307) 6.0 credits

CDIO course in Sustainable Production Development (ML2308) 15.0 credits

Degree Project in Sustainable Production Development, Second Cycle (ML230X) 30.0 credits
Admission requirements
To be eligible for the program, you must have been awarded a bachelor's degree, be proficient in English and meet the program-specific requirements.
Bachelor's degree
A bachelor's degree, equivalent to a Swedish bachelor's degree, or equivalent academic qualifications from an internationally recognized university, is required. Students who are following longer technical programs, and have completed courses equivalent to a bachelor's degree, will be considered on a case-by-case basis.
English proficiency
English language proficiency equivalent to (the Swedish upper secondary school) English course B/6 is required. The requirement can be satisfied through a result equal to, or higher than, those stated in the following internationally recognized English tests:
TOEFL Paper-based: Score of 4.5 (scale 1-6) in written test, a total score of 575.
TOEFL ITP is not accepted.

TOEFL iBT internet-based: Score of 20 (scale 0-30) in written test, a total score of 90

IELTS Academic: A minimum overall mark of 6.5, with no section lower than 5.5

Cambridge ESOL: Cambridge English: Advanced (CAE) Certificate in Advanced English or Cambridge English: Proficiency (CPE) (Certificate of Proficiency in English)

Michigan English Language Assessment Battery (MELAB): Minimum score of 90

The University of Michigan, ECPE (Examination for the Certificate of Proficiency in English)

Pearson PTE Academic: Score of 62 (writing 61)
Specific requirements for the master's program in Sustainable Production Development
A bachelor of Science in Engineering, corresponding to at least 180 ECTS credits, or equivalent degree, with a specialisation in one of the following fields: mechanical engineering, industrial engineering, supply chain management, industrial management, design and product development, vehicle engineering, sustainable development, information and communication technology, computer science and engineering, or corresponding field.
A basic course in industrial or production engineering including systems engineering, production systems, and operations management, is required to fulfill the specific requirements.
Application documents
Certificates and diplomas from previous university studies

Transcript of completed courses and grades included in your degree

Proof of English proficiency

A copy of your passport including personal data and photograph, or other identification documents
Specific documents for the master's program in Sustainable Production Development
A CV (2 pages max.) outlining relevant education and work experience

2 letters of recommendation, at least one of them an academic reference

Letter of motivation (2 pages max.)
Last updated Oct 2019
About the School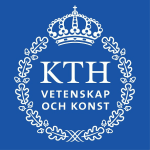 KTH Royal Institute of Technology has served as one of Europe's key centres of innovation and intellectual talent for almost two hundred years. Recognized as Sweden's most prestigious technical univer ... Read More
KTH Royal Institute of Technology has served as one of Europe's key centres of innovation and intellectual talent for almost two hundred years. Recognized as Sweden's most prestigious technical university, KTH is also the country's oldest and largest. With over 12,000 students and an international reputation for excellence, the university continues to nurture the world's brightest minds, helping to shape the future.
Read less