Master in Sustainable Finance Management
Home ›
Master ›
Master in Sustainable Finance Management
Read more about this program on the school's website
Program Description
Why CMI Business School ?
CMI is an innovative Business School that offers excellence programs at the forefront of responsible management of companies and organizations.
CMI works to lead, promote and execute scientific and technological research activities covering its entire development and implementation process, from the exploration of the frontiers of knowledge to the end of the life cycle of all its products and services, considering the needs of a sustainable and circular economy.
CMI offers the highest levels of quality in its services to society. All its activities are carried out through continuous improvement processes, supported by modern and advanced technological and management systems.
The CMI Business School Experience
Studying at CMI implies training at an institute whose mission is to work to make the world a better place both socially and environmentally, through our high-quality academic activity and our Universal Foundation, focused on helping underserved people and environments.
At CMI we work tirelessly because, like our students, collaborators and so many people, our goal is to leave as a legacy a better world for future generations.
CMI Business School : The first business school specialized in Corporate Social Responsibility.
Teaching Team: Our teachers are expert professionals, doctors, doctoral students and researchers in the subject matter taught.
Virtual Campus: This platform facilitates communication and monitoring of the academic program.
International Course: The courses have a global business perspective.
Experiential methodology: theory and practical cases are combined to create knowledge based on experiences.
Limited places: Maximum 30 students per class.
Collaborating Organizations
We have a network of companies and organizations that are committed to good CSR practices.
Currently collaborating with us: MAPFRE, Madrid Metro, McDonald's Spain, Cabify, Carlos III University of Madrid Foundation, Spanish Association of Directors of Social Responsibility (DIRSE), Enaire, Action Against Hunger, Mutua Madrileña, Bizneo, Fundación Entreculturas , Auren, Responsible Business, Rama (Dominican Republic), Vesta (Mexico), Banco Sabadell Seguros, Insight Foresight Institute, Social Innovation Association, Badminton for All, DC-PV Decentralized Photovoltaics Ltda (Portugal), Layola and Be Up.
Master in Sustainable Finance Management
CMI offers its Master's Program in Sustainable Finance Management, a unique and specialized master's degree to achieve truly transformative comprehensive professional and personal development after one year.
The development of CSR involves responding to the demand of society for upright leaders, who are experts in the different disciplines of organization management and examples to follow in the responsible direction of projects to achieve a positive impact on both people and the affected environments.
In a world of opportunities and challenges, the master's program is a guarantee of success, it means achieving a magnificent academic preparation of global scope and an improvement of managerial skills that will allow participants to be engines of their development in full and at the highest levels of wellness throughout your professional career.
Who is it for?
This program is aimed at people who want to embody the leader that society demands, committed to the growth of organizations that produces a positive impact. CMI students represent the evolution and the highest levels of consciousness in society, as well as the values and virtues that make business activity an element of progress and preservation of the assets of our environment, contributing to improve society and the environment. atmosphere as a legacy to future generations.
Objectives of the course
This program provides advanced knowledge and the development of the competencies and skills necessary to successfully plan, execute and manage the finances of all types of organizations, based on good practices and with a strong CSR imprint.
The Master in Sustainable Finance Management focuses on value-based learning for a comprehensive evolution of the student that allows him to specialize in the area of Financial Management through the most comprehensive curriculum, which includes new trends and sustainable tools that society and nature need.
Multicultural environment
At CMI, programs are taught from a global perspective, so students relate to and learn diverse business cultures to be able to lead international organizations that also take into account local aspects and traditions for greater business effectiveness.
Professional Internships in Companies
The Professional Practices in Company may be carried out as a Final Master Project or in addition to it. All the Professional Internships in Company are remunerated and will serve to carry out in the labor market an ideal complement to the learning developed throughout the study plan. In addition, all students will have the option to continue the period of internship extracurricularly, that is, without charge to credits, for a period of 6 months.
Modalities and hours
Full time classroom
Biweekly attendance
On-line*

Starting October 2020

End: June 2021

Starting October 2020

End: June 2021

Starting October 2020

End: June 2021

Tuesday and Thursday

6:00 p.m. to 10:00 p.m.

Friday from 4:00 p.m. to 9:00 p.m.

and Saturdays from 9:00 a.m. to 2:00 p.m.

Flexible schedule
All programs are intensive with a duration of 1 academic year (three trimesters).
* Online mode begins in February and October of each year.
Rates and Applicable Conditions 1
| | | | |
| --- | --- | --- | --- |
| | Full time classroom | Biweekly attendance | On-line |
| Total price | € 6,800 | € 4,910 | € 3,740 |
| Price with discount of 5% for prompt payment 2 | € 6,460 | € 4,665 | € 3,553 |
| Place reservation (registration) 3 | € 770 | € 770 | € 770 |
| Rest: monthly payment amount 4 | 9 installments of € 670 (€ 6,030) | 9 installments of € 460 (€ 4,140) | 9 installments of € 330 (€ 2,970) |
The price includes all the program materials, accrediting diploma and membership to the CMI Alumni Club.
Total payment made before the start of the Program.
The place is reserved by paying the registration fee once the admission to the program has been communicated.
Nine remaining installments: within the first 5 days at the beginning of each month
Scholarships
CMI grants through its Universal Foundation Scholarships for the Master in Management of Sustainable Finance in all its forms, thus betting on the democratization of quality training and equal opportunities. These scholarships include:
Up to 50% bonus for academic excellence, functional diversity or for people from developing countries or emerging economies;
Up to 25% bonus for professional career in CSR / NGOs or similar, unemployed or recent graduates.
Study plan
The Study Plan is distinguished by combining elements necessary to stand out as a responsible leader: cutting-edge knowledge with scientific rigor, practical exercises that allow you to apply the skills acquired and elements of experiential learning that optimize the achievement in each area of study and development.
The main axes of the study plan are described below, which may vary and are subject to the latest modifications that are considered appropriate by each expert according to the latest advances in their area of knowledge, with the aim of always providing a cutting-edge training.
Alumni Club
At CMI we work to serve the highest possible level of students passing through our classrooms. Therefore, at the end of any CMI program, all the advantages of being a former student are offered free of charge:
Punctual and updated information on the offer of programs and scholarships.
Reception of newsletters and publications.
Information on topics of interest.
Invitation to networking activities, conferences, talks.
Discounts on training and merchandising.
Last updated Apr 2020
About the School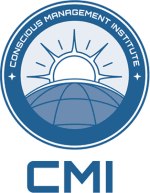 CMI Business School es la primera Escuela de Negocios especializada en Responsabilidad Social Corporativa. El propósito de existencia del CMI es contribuir al despertar de la sociedad para crear un mu ... Read More
CMI Business School es la primera Escuela de Negocios especializada en Responsabilidad Social Corporativa. El propósito de existencia del CMI es contribuir al despertar de la sociedad para crear un mundo nuevo y mejor a través de la investigación, desarrollo e innovación y la educación integral del ser humano.
Read less