Master in Sustainable Fashion Design
Home ›
Master ›
Master in Sustainable Fashion Design
Program Description
Faced with the current health emergency, Accademia del Lusso has demonstrated its unwavering commitment to students and prospective students by continuing to provide courses online through live streaming. The school's teachers, all expert professionals in the fashion, design, and luxury sector are teaching live online using innovative and effective methods that ensure continuity for students and maintain the authentic interaction between teachers and students which characterizes all of Accademia del Lusso's courses.
For more details visit the website at accademiadellusso.com/en
---
Scholarship opportunity: Scholarships available for this course! Apply by 10th August 2020. Contact Accademia del Lusso for more information.
Course Overview
The extensive curriculum of our Master's Course in Sustainable Fashion Design aims for you to develop a range of skills that will allow you to follow all of the stages linked to fashion design processes and to create fashion and luxury products that respect the principles of ethical fashion. This includes the briefing, trend and target definition, research, material selection, merchandising plan, product design, prototype development, costing, sampling, and production procedures. By the end of the course, you will have compiled a professional portfolio of your work which you can use to present yourself to businesses in the future.
The course contains highly specializing modules such as garment construction, textile design, fabric finishings and embellishments, and accessory collections, providing students with a wide-ranging specialized skill set that will enable them to cover high-profile roles in the fashion and luxury companies worldwide.
Taught by experts from the industry, the course gives students the opportunity to enhance their creative skills whilst also developing business awareness and critical thinking.
The course curriculum is forward-looking and varied and combines classroom lectures with seminars, practical workshops including meetings with brands, businesses, and industry experts, as well as field trips to trade fairs, fashion events, businesses, and other key sector locations and businesses.
Career Prospects
This Master's Course will prepare you for top roles in the design of fashion and luxury products and collections, particularly in the ever more important area of sustainable fashion, including:
Sustainable Fashion Design
Fashion Design
Textile Design
Footwear & Accessories Design
Fashion Collection Management
Fashion Product Management
Fashion Production
Buying for the Fashion and Luxury Sector
Textiles & Materials Research
Art Direction
Merchandising
Fashion Consultancy
The knowledge and skills you'll acquire during the course will also be transferable to roles within other industries.
Course modules
Fashion Graphic Design (Photoshop & Illustrator)
Collection Design & Planning
Accessories Collection Development & Processing
Collection Costing & Processing
Buying Techniques & Merchandising
Moulage & 3D Patternmaking
Textile Design
Fabric Finishings & Embellishments
Eco-Fashion & Sustainable Fabrics
Personal Branding & Portfolio
Project Management & Start-Ups
Workshops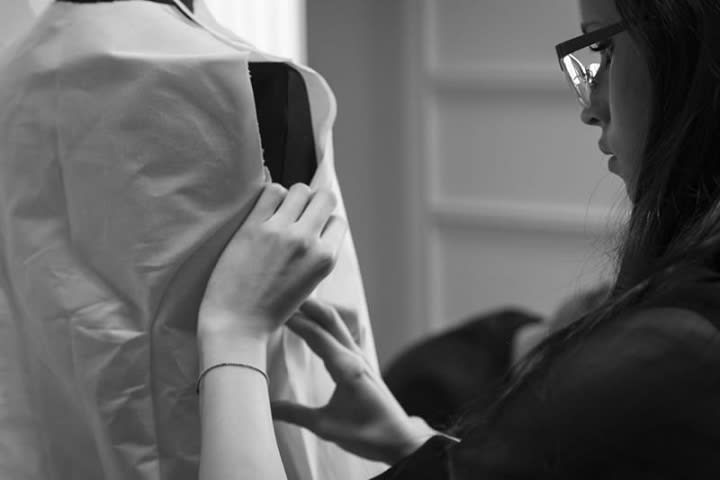 Internship Opportunities
The Careers and External Relations Office at Accademia del Lusso is very active in creating contacts with important sector businesses to allow students to find internship opportunities.
Entry Requirements
3-year university degree or equivalent (non-standard qualifications and/or relevant work experience will be considered)
Suitable knowledge of English
Applications are open!
Contact the school today for more information.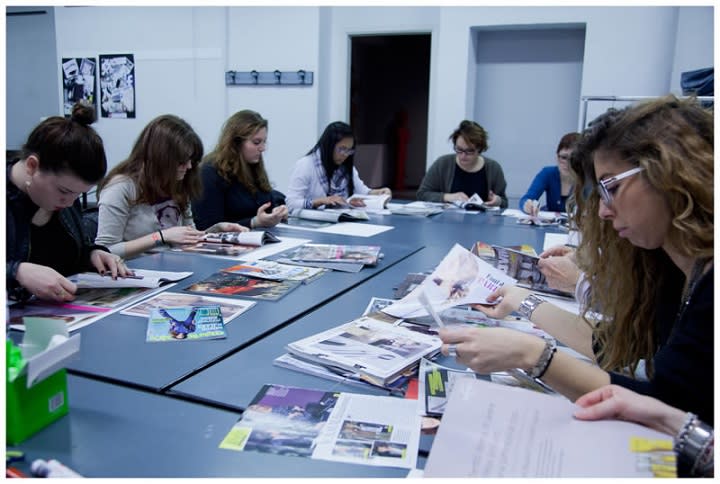 Last updated Jul 2020
About the School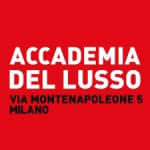 The Accademia del Lusso School of Fashion & Design opened in 2005 with the specific objective of providing high-quality education to young people interested in starting a career in the fashion and ... Read More
The Accademia del Lusso School of Fashion & Design opened in 2005 with the specific objective of providing high-quality education to young people interested in starting a career in the fashion and design industry or to professionals already working in the sector who wish to improve or update their skills and knowledge.
Read less