Master in Sustainable Development Management
Home ›
Master ›
Master in Sustainable Development Management
Program Description
The world is in desperate need of pioneers who have the knowledge and skills to transform business as usual and lead us on a more sustainable path. The Master in Sustainable Development Management at Sunway University was therefore created to equip passionate, ambitious people from multidisciplinary backgrounds to become pioneers - adept at management and problem-solving using analytics and systems thinking guided by global concerns. It aims to empower individuals and organizations to develop innovative solutions to achieve the Sustainable Development Goals in actionable ways in their specific sectors or areas of work.
The Master in Sustainable Development Management will expose students to the scientific, technological, economic, and business understandings of the challenges to sustainable development, as well as provide them with in-depth knowledge of specific subject areas, such as climate change, urban sustainability, energy, water, infrastructure, biodiversity, land-use, waste management, and corporate responsibility.
Intake
The program intake is in January and August each year. Applications close 4 weeks before each intake date.
Duration and Delivery
The program is designed for both working professionals and recent graduates, and will be delivered over 18 months through classroom sessions; virtual tutorials and e-modules; research projects; and individual and group assignments.
Program Structure
Students are required to complete 9 core courses including Research Project I & II, and 5 elective courses. Refer to Time Table for the schedule of courses.
Core courses (9)
SSM 5033 Corporate Sustainability Strategies
SSM 5013 Earth's Climate System
SEC 5013 Economics of Sustainability Management
SFI 5013 Finance and Sustainability
SRM 5013 Research Methods
SEN 5013 Social Entrepreneurship and Development
SSM 5023 Sustainable Management and Operations
PRJ 5013 Research Project I
PRJ 5023 Research Project II
Elective courses (choose 5)
SSM 5123 Climate and Water Resources
SSM 5093 Energy Systems and Management
SSM 5053 Fundamentals of Urban Sustainability
SSM 5043 Global Foundation Course: Introduction to Sustainable Development
SSM 5103 Innovative Sustainable Leadership
SSM 5073 Sustainable Agriculture and Food Systems
SEC 5023 Sustainable Economic Development
SSM 5083 Sustainable Engineering and Industrial Ecology
SSM 5133 Sustainable Forestry
SSM 5143 Sustainable Transportation
SSM 5113 Sustainable Urban Practices
SSM 5063 Water Resource Management
Research Project
The research must follow a recognized research methodology. Candidates are encouraged to choose research topics that address current and pressing sustainability challenges. It can address topics of relevance to a specific organization, or focus more generally on a sector, SDG goal, country, or location. Supervisors will be designated based on the research topics chosen.
Entry Requirements
Candidates should have a Bachelor's degree (or equivalent) in a related discipline with a minimum CGPA of 2.5 or equivalent. The program was designed for those with relevant working experience and exceptional candidates who do not meet the above requirements will be considered based on their professional and other attainments. Recent graduates will also be considered.
Candidates who completed undergraduate studies where the medium of instruction was English would have met the language requirements. International candidates should demonstrate English proficiency sufficient to meet the needs of the program, either through satisfactory completion of tertiary-level study in an English medium; or through an English language proficiency test with indicative scores as follows:
IELTS: 6.0
TOEFL: 75 (Internet-based)
PTE Academic: 50 overall
Application Process
Acceptance into the program is by application and selection only.
As part of your application, you will need to nominate two referees who are senior people acquainted with your work and who must provide written comment on your academic and/or professional suitability to undertake the program.
Applicants will be required to submit:
A detailed CV
A certified copy of each degree-level certificate obtained
Certified copies of all degree-level transcripts
IELTS/ TOEFL/ PTE score report (if applicable)
Two letters of reference (academic and/ or professional)
A personal statement of your interest in sustainable development and suitability for this program
One (1) Passport-sized Photograph
Last updated Jul 2020
About the School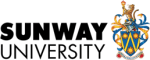 For almost 32 years Sunway University has established a reputation both in Malaysia and overseas, as an inspiring educational leader. Perfectly harnessing the highest quality of academic personnel and ... Read More
For almost 32 years Sunway University has established a reputation both in Malaysia and overseas, as an inspiring educational leader. Perfectly harnessing the highest quality of academic personnel and an exceptionally diverse range of programmes any global educational powerhouse would be proud of.
Read less