Read more about this program on the school's website
Program Description
The Specializing Master is completely in English.
The Specializing Master in Strategic Design. Building new businesses and strategies through design is a 1st Level Specializing Master of Politecnico di Milano, designed and run by POLI.design, founded by Politecnico di Milano, in collaboration with MIP, the Politecnico di Milano Graduate School of Business.
Strategic Design is a design activity that concerns the Product Service System, i.e. the integrated body of products, services, and communication strategies that either an actor or a network of actors (companies, institutions, non-profit organizations, etc.) generate and develop to create value. It is often claimed that technological innovation, cultural and economic globalization, and the transition to environmental sustainability generate problems and opportunities. It is also repeatedly stated that the possibility to avoid the former and to exploit the latter requires the development of three core skills: visioning, sensing innovation, creating solutions embedded in new business models. It calls for the ability to design products and services whose success today anticipates what will be or may have to be, the norm of tomorrow. The social demand for a new generation of products and services, coherent with current socio-cultural transformations, and their sustainable development becomes an opportunity for companies able to operate in the context of this new design mindset. This unique meeting of design and company strategy: strategic design.
Goals
The program aims to build the foundations of a specific and expert competence relating to the issues surrounding strategic design and to innovation and design of the product system. The Specializing Master aims to produce experts and consultants capable of carrying out a design and management role in the innovation process of the product system. In particular, the program proposes training on the integration of product, services and communication components and developing specific skills aimed at improving the overall process quality (that is, production methods and contexts) and that of the results (that is, that of the actual and perceived quality) that set the cultural identity characteristics, sensoriality sustainability of the designed solutions.
These solutions thereby distinguish themselves for their ability to combine product quality with that of their environment and the social forms that create them.
The objective is therefore to instil in participants a design capacity (problem setting and problem solving), an ability to envisage and generate ideas, produce and communicate images, initiative in terms of being able to identify the methods, resources and partners to reach a pre-established objective, an aptitude for managing complexity by integrating resources and actors in an innovative design process and, in turn, knowing how to integrate with them, vision as an ability to select information, an ability to identify trends, build a personal point of view and produce scenarios, acquire the tools needed to understand and recognise the "range of possibilities" within which to operate and the related innovative factors; acquire the skills needed to design and manage innovation of the various product-system components; acquire multimedia tools to present personal ideas and designs with the help of various communication support; develop and improve the skills to take on and innovate the intrinsic and extrinsic characteristics of the cultural identity of product systems.
Job description
The placement identifies two main macro-professional profiles: "innovation and design specialists" (marketing directors, R&D managers, industrial designers, and product engineers, services and multimedia solutions designers) and "integrators of innovative and design processes" (design managers, design directors, project managers, product managers, retail managers, brand managers, consultants for product-system innovation).
Final assessment
At the end of the program, once the final examination has been passed, the 1st level Specializing Master Strategic Design. Building new businesses and strategies through design diploma will be issued, with the related achievement of 61 CFU/ECTS.
Tuition and Fees
The total cost is €14.500 per student.
For Politecnico di Milano students, €13.000.
International students can apply for 10% discount here
Students choosing to study fully online can apply 10% discount here
Last updated Oct 2020
About the School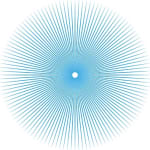 POLI.design operates in the field of design acting as an interface between universities, companies, and professional organizations, institutions, and bodies.
POLI.design operates in the field of design acting as an interface between universities, companies, and professional organizations, institutions, and bodies.
Read less