Program Description
The master's program in Sports Technology is an interdisciplinary collaboration between KTH and GIH (The Swedish School of Sport and Health Sciences), Sweden's two leading actors in their respective fields of science. The program provides a unique understanding of the fields of sports science and engineering. Graduates will acquire the skills to develop new technologies for both measuring sports performance and for advanced healthcare.
Sports Technology at KTH
The two-year master's program in sports technology provides an interdisciplinary background in sport science and engineering. This provides the best conditions for asking the right questions and finding the most exciting answers regarding measurement, simulation, and analysis of sports performance, health and medical care.
Technically, Sports Technology focuses on the measurement, simulation, and motion and performance analysis. The program consists of traditional engineering courses in electrical engineering and mechanics to provide technical skills. The program also includes courses focusing on entrepreneurship, innovation, and design. These courses are complemented by a course in sport and health science, which is read at GIH. A course in physiology to provide the medical and scientific breadth is included. The interdisciplinary nature of the program ensures skills in cooperation and dialogue with different groups as well as the ability to handle social, economic and environmental issues.
Sports Technology involves choosing from an extensive selection of available courses followed by a degree project. Through project work, opportunities are offered to develop knowledge in formulating objectives and questions, seeking scientific literature and training presenting work both orally and in writing. These project works are often done in close collaboration with researchers and companies within the field.
Upon completion of the program, the student is able to influence and conduct improvement and development work in the field of sports technology. The labor market largely consists of small enterprises, specialized in specific products, and the expanding field also offers good possibilities to start one's own business. The education also provides a good foundation for research studies in the field of technology and health.
This is a two-year program (120 ECTS credits) given in English. Graduates are awarded the degree of Master of Science. The program is given at KTH Campus and KTH Flemingsberg in Stockholm by the School of Engineering Sciences in Chemistry, Biotechnology, and Health (at KTH).
Career
The labor market and society's needs of engineers with knowledge about how to measure, simulate and analyze human movements and achievements are enormous. Such knowledge gives the prerequisites for creating a sustainable society, where everyone can live a healthy and valuable life regardless of age and with different physical and mental conditions. Engineers with these skills will be required in several social sectors in sports, health care, rehabilitation and in several different types of technology companies.
The examples of technology companies that have a clear sports profile are extended and are becoming even longer. Some of the most famous companies are Suunto, Precor, Sports Tracker, Garmin, Silva, Adidas, and Nike. Wearables in the form of training clocks, activity meters, cameras, etc. are a clear product range in which engineers from our master's program will be able to provide the essential and necessary knowledge.
In Sweden, there is a growing array of companies that operate in this area. For example, Race Fox makes sports analytics apps for skiers and runners, Qinematic who develops video analysis of human motor skills, and Challenge, which uses performance measurements to create challenges to inspire and motivate a healthier everyday life.
The knowledge students acquire through the program will also be attractive in many other contexts. Alternative career paths after graduation may include work assignments in ergonomics, design of disability aid, public health, healthcare, computer games industry, VR/AR and vehicle safety.
Sustainable development
Graduates from KTH have the knowledge and tools for moving society in a more sustainable direction, as sustainable development is an integral part of all programs. The three key sustainable development goals addressed by the master's program in Sports Technology are:
Good Health and Well-Being

Quality Education

Decent Work and Economic Growth
The goal of the program is to measure, simulate and analyze human movement outside a laboratory, which is a necessity in order to provide health, wellbeing and medical care solutions outside the hospital. It is also as crucial in ergonomics to detect hazards in the working environment.
Courses
The two-year master's program in Sports Technology consists of three terms of courses and one final term dedicated to the master's degree project. Each term consists of approximately 30 ECTS credits. The courses presented on this page apply to studies starting in autumn 2020.
Year 1
One course at the School of Gymnastics and Sport, Sport and Health Science, 15 cr. is also included.
Mandatory courses
Health and Sports Instrumentation (CM2000) 8.0 credits

Mobile Sports Applications and Data Mining (CM2001) 6.0 credits

Sports Technology (HL2041) 9.0 credits

Embedded Systems for Mechatronics (MF2103) 9.0 credits

Biomechanics of Human Movement (SG2804) 7.0 credits
Conditionally elective courses
Robust Mechatronics (MF2043) 6.0 credits
Year 2
Courses not yet established:
Entrepreneurship in Technology and Health 7,5 cr.

Performance analysis with machine learning 7,5 cr.

Product design of sports technology 7,5 cr.
Mandatory courses
Theory and Methodology of Science with Applications (Natural and Technological Science) (AK2036) 7.5 credits

Degree Project in Technology and Health, Second Cycle (HL207X) 30.0 credits
Admission requirements
To be eligible for the program, you must have been awarded a bachelor's degree, be proficient in English and meet the program-specific requirements.
Bachelor's degree
A bachelor's degree, equivalent to a Swedish bachelor's degree, or equivalent academic qualifications from an internationally recognized university, is required. Students who are following longer technical programs, and have completed courses equivalent to a bachelor's degree, will be considered on a case-by-case basis.
English proficiency
English language proficiency equivalent to (the Swedish upper secondary school) English course B/6 is required. The requirement can be satisfied through a result equal to, or higher than, those stated in the following internationally recognized English tests:
TOEFL Paper-based: Score of 4.5 (scale 1-6) in written test, a total score of 575.
TOEFL ITP is not accepted.

TOEFL iBT internet-based: Score of 20 (scale 0-30) in written test, a total score of 90

IELTS Academic: A minimum overall mark of 6.5, with no section lower than 5.5

Cambridge ESOL: Cambridge English: Advanced (CAE) Certificate in Advanced English or Cambridge English: Proficiency (CPE) (Certificate of Proficiency in English)

Michigan English Language Assessment Battery (MELAB): Minimum score of 90

The University of Michigan, ECPE (Examination for the Certificate of Proficiency in English)

Pearson PTE Academic: Score of 62 (writing 61)
Specific requirements for the master's program in Sports Technology
A bachelor's degree, corresponding to at least 180 ECTS credits, in Engineering Physics, Electrical Engineering, Computer Science, Mathematics or equivalent. Courses in Mathematics, Physics, Computing, and Electronics equivalent to at least 60 ECTS must be included in the degree. The 60 ECTS must contain:
Mathematics, corresponding to at least 20 ECTS credits

Mechanics, corresponding to at least 12 ECTS credits.

Computing, corresponding to at least 15 ECTS credits.

Electronics, corresponding to at least 9 ECTS credits.
Application documents
Certificates and diplomas from previous university studies

Transcript of completed courses and grades included in your degree

Proof of English proficiency

A copy of your passport including personal data and photograph, or other identification documents
Specific documents for the master's program in Sports Technology
Letter of motivation including a degree project proposal

CV

Letters of recommendation
Last updated Apr 2020
About the School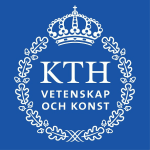 KTH Royal Institute of Technology has served as one of Europe's key centres of innovation and intellectual talent for almost two hundred years. Recognized as Sweden's most prestigious technical univer ... Read More
KTH Royal Institute of Technology has served as one of Europe's key centres of innovation and intellectual talent for almost two hundred years. Recognized as Sweden's most prestigious technical university, KTH is also the country's oldest and largest. With over 12,000 students and an international reputation for excellence, the university continues to nurture the world's brightest minds, helping to shape the future.
Read less