Read more about this program on the school's website
Program Description
With an emphasis on applied theory, practical work and community engagement, this programme aims to provide students with a multidisciplinary understanding of sports science with an option to specialise in a particular area.
The MSc Sport Science is designed for graduates from sport-related degrees and professional practitioners wishing to keep their scientific knowledge and skills up to date.
You will be encouraged to undertake applied work in the areas that best fit your interests and career plans. Academics with specialist knowledge will mentor and support you throughout your chosen research project.
You can choose to focus your independent work within one of three named pathways – Biomechanics, Physiology or Psychology – or study the MSc Sport Science without a designated pathway, in order to reflect the interdisciplinary nature of your studies.
How You Study
You receive two days per week of timetabled activity, made up of lectures, workshops and practical sessions. These are combined with extensive opportunities for independent learning. You can receive specialist individual mentoring in an area of your choice during applied sport science support and research projects.
In the first term, you study modules (Biomechanical Assessment and Research, Sports Physiology, and Delivering Applied Sports Psychology) that explore the theory underpinning practice in the main disciplines of sports science. These are also designed to provide the practical skills and knowledge necessary for undertaking research or applied for support work in these areas. A fourth module, Research Methods and Skills, covers quantitative and qualitative research methods, which is designed to support the development of a research project proposal.
You can specialise further in term 2 with two modules that involve external engagement. In Applied Sport Science Support you have the opportunity to implement a sports science intervention with a local elite sports performer and in Investigation and Communication in Applied Sport Science you have the chance to design, develop and deliver a public workshop on a sports science topic of your choice.
In the final term, you undertake a Sports Science Research Project, an extended independent study that culminates in the submission of a journal manuscript. You can choose your own research topic.
How You Are Assessed
The broad range of assessment methods for this programme includes an applied support portfolio, delivery of a workshop, applied practical assessments, written reports, a debate and a dissertation.
Assessment Feedback
The University of Lincoln's policy on assessment feedback aims to ensure that academics will return in-course assessments to you promptly – usually within 15 working days after the submission date.
Features
Community Links
The School maintains close links with local athletes, sports clubs, coaching networks and elite athlete support programmes. These links can provide students with diverse, real-world opportunities for delivering applied support and for sharing their sports science knowledge with the local community through workshops and consultancy activities.
Entry Requirements
First or upper second class honours degree in a relevant subject or equivalent professional experience, and a successful interview.
International Students will require the English Language at IELTS 6.0 with no less than 5.5 in each element, or equivalent. http://www.lincoln.ac.uk/englishrequirements
Last updated Jan 2020
About the School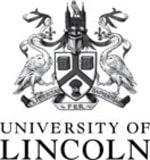 Since being opened by Queen Elizabeth II in 1996, the University of Lincoln has invested more than £300 million in its buildings and facilities.
Since being opened by Queen Elizabeth II in 1996, the University of Lincoln has invested more than £300 million in its buildings and facilities.
Read less