Read more about this program on the institution's website
Program Description
The Course
The programme aims to develop reflective and competent social work practitioners who can practise safely, effectively and confidently in complex environments. The School of Health and Social Care has been validated by The Health and Care Professionals Council (HCPC) to deliver the MSc Social Work as a postgraduate professional award in Social Care.
Students will have the opportunity to undertake two supervised and assessed practice placements in social work or social care settings during their studies. These placements are designed to provide students with the chance to develop their professional knowledge, theories, values and practical skills. Please see the Features tab for more details on the potential costs associated with completing these placements.
This programme benefits from strong international links and may provide opportunities for international focused teaching and study.
Accreditations
This programme has satisfied all the professional qualification requirements set by the professional regulator (The HCPC). Upon successful completion of the programme students will be eligible to apply to register as a qualified social work practitioner with The Health and Care Professionals Council (HCPC).
How You Study
The learning and teaching strategy adopted within the MSc Social Work derives from the University's aim to produce independent, enquiring and knowledgeable graduates. We want to support you to enjoy learning and be enterprising, employable, self-aware and make a positive contribution to society.
Contact Hours and Independent Study
Due to the nature of this programme, contact hours will vary over the duration of the course depending on the individual module options chosen and the stage of the study. Students are usually required to attend teaching sessions 3 to 4 days per week during teaching time. While completing the practice placement element, students are required to complete a full-time working week. The practice placement element comprises a total of 170 full days.
As a full-time postgraduate programme, students are expected to allocate 1-2 working days per week for independent study, preparation and the production of assessed work. The composition and delivery for the course break down differently for each module and may include lectures, seminars, workshops, independent study, practicals, work placements, research and one-to-one learning.
How You Are Assessed
Assessment methods on this programme include written submissions, case studies, presentations, portfolios, a Readiness for Practice assessment interview, practice-based assessment, in-class tests and a dissertation,
The final dissertation involves primary research with practitioners and or service users to investigate key social issues or to evaluate existing services. Recent successful dissertation topics have included:
An evaluation of a regional befriending scheme for older people.
The role of social workers in challenging child poverty.
The experiences of kinship carers.
The impact of rurality in delivering social work to young people with disabilities.
Placing sibling groups for adoption.
Assessment Feedback
The University of Lincoln's policy on assessment feedback aims to ensure that academics will return in-course assessments to you promptly – usually within 15 working days after the submission date.
Entry Requirements
First or upper second class honours degree with relevant prior experience (including voluntary) in social care, education or health. This programme also requires a minimum of three GCSEs at grade C or above including English Language and Maths (or equivalent). These GCSEs must be obtained prior to submitting an application.
We do not specify a minimum length of time in social work since we are most interested in how you reflect upon your experience.
International Students will require the English Language at IELTS 7.0 with no less than 6.5 in each element, or equivalent.
Shortlisted applicants will also have to pass screening processes in terms of professional suitability: DBS criminal record checks; health declaration; professional references. The University will pay for DBS checks.
It is important that you declare health issues or previous involvement with the criminal justice system to admissions staff so that an official decision about your suitability to practice can be made. These issues do not automatically prevent entry and will be treated sensitively and in complete confidentiality.
Last updated May 2020
About the School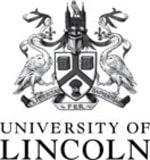 The University of Lincoln's global graduate community includes more than 90,000 former students across 135 countries. Lincoln graduates have gone on to secure jobs at major companies and organisations ... Read More
The University of Lincoln's global graduate community includes more than 90,000 former students across 135 countries. Lincoln graduates have gone on to secure jobs at major companies and organisations around the world, including the BBC, Rolls-Royce, Siemens, Boots, GlaxoSmithKline, Lloyds Bank, and Rockstar Games.
Read less