Master in Social Work Advanced Professional Practice
Home ›
MSc ›
Master in Social Work Advanced Professional Practice
Read more about this program on the institution's website
Program Description
The Course
This advanced programme aims to support social workers in their professional development and upon completion provides a Masters-level qualification, as recommended by the Social Work Reform Board.
The flexibility of this programme is designed to allow you to move from one area of specialism to another, to support your personal and professional development needs.
You can work alongside our experienced team of academics who aim to provide structure and conceptual frameworks to guide your learning. The content of this programme is informed by national health and social care debate to ensure it is up-to-date with the latest sector developments and issues.
The collaborative culture in the School facilitates group work to examine live case material and undertake research in areas that are relevant to your own practice.
How You Study
Teaching and learning on this programme involve a mixture of classroom-based activities (including some input from service users and carers). These include class discussions, small group work on relevant case related issues, extensive reading and practice-based activities.
Weekly contact hours on this programme may vary depending on the individual module and the stage of the study. The postgraduate level study involves a significant proportion of independent study, exploring the material covered in lectures and seminars. As a general guide, for every hour in class students are expected to spend at least three-four hours in independent study.
How You Are Assessed
The assessment methods on this programme will vary depending on the module. Methods include a multiple choice examination, written portfolios and assignments.
The University of Lincoln's policy on assessment feedback aims to ensure that academics will return in-course assessments to you promptly – usually within 15 working days after the submission date.
Entry Requirements
Eligibility for the PQSW modules
All applicants, with the exception of those for the Best Interests Assessor module, are required to be qualified Social Workers and have current registration with the Health & Care Professions Council (HCPC).
For the Best Interests Assessor module, applicants should be professionals from one of the following disciplines – social work, nursing, occupational therapy or psychology – and have an undergraduate degree level qualification or above.
Applicants should normally be employed by a service provider (in either Children's Services or Adult Social Care) or in an education, health or social work related profession.
There is a minimum post-qualifying experience requirement for each module; this is specified for each on their individual module page.
Written Test
Applicants who have not undertaken study at a Postgraduate level before and whose Social Work undergraduate degree is 2:2 or lower, will be required to undertake a short written test. This can be submitted at any point in the application process however must be received by the Professional Development Centre, at cpd@lincoln.ac.uk, by no less than 1 month prior to the start date of the module applied for.
International students
Due to the part-time nature of all these courses and the requirements of Tier 4 (General) student visa set out by the UK Home Office, we are unfortunately unable to consider applications from international students.
However, if you are a non-UK resident social sector professional looking to gain advanced practice skills and expertise, you may be interested in the University of Lincoln's Erasmus Mundus Master Advanced Development in Social Work programme, further details of which can be found here.
Last updated May 2020
About the School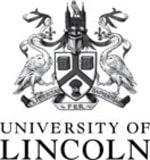 The University of Lincoln's global graduate community includes more than 90,000 former students across 135 countries. Lincoln graduates have gone on to secure jobs at major companies and organisations ... Read More
The University of Lincoln's global graduate community includes more than 90,000 former students across 135 countries. Lincoln graduates have gone on to secure jobs at major companies and organisations around the world, including the BBC, Rolls-Royce, Siemens, Boots, GlaxoSmithKline, Lloyds Bank, and Rockstar Games.
Read less