Program Description
Master in Smart Cities. Designing with Citizens
When the smart city concept first emerged during the last decade, it constituted the contribution of information and communication technology (ICT) to the development of cities for learning, adaptation and innovation. However, since then the concept has shifted towards a more neoliberal stance promoted by multinational companies, who view ICT as a means of enhancing the competitiveness of cities through the development of the digital economy.
The Master's degree in Smart Cities. Designing with Citizens, coordinated by the Design for All Foundation and Bau Design College of Barcelona takes the approach that competitiveness, economic development and improved efficiency in cities should not be an end in itself. Rather, it should be the natural consequence of the active involvement of citizens in the evolution of urban societies towards greater sustainability, as the harmonious development of a city may only be achieved through the will and empowerment of healthier, more creative and socially engaged citizens.
A city may only be "smart" if its citizens collectively take up the challenge of innovating intelligently and sustainably, with the aim of creating more livable, viable and equitable cities.
This programme, therefore, aims to provide a different view of the challenges faced by cities and the opportunities opening up this century, offering students not only an understanding of urban issues but also practical knowledge and the ability to use tools to facilitate co-creation with citizens to design smart, sustainable cities.
GENERAL AIMS OF THE TRAINING
The aims of this Master's degree course are:
To discover the reality of cities from different perspectives, and to discover how the latter affect the community's quality of life, sustainability, equilibrium and social development.

To express the findings as to specific needs and to identify the requirements which the possible solutions must satisfy.

To development strategies and techniques in design which enable innovative solutions to be proposed to local administrations and social agents for the improvement of the quality of life, of social development, and of the attractiveness and sustainability of the city through the participation of the citizens and the use of ICT.

To learn how to develop successfully, in a team, a complete and feasible project which will contribute in an innovative manner to the improvement of the citizens' quality of life. SYLLABUS
MODULE CONTENTS
Module I – Overview of the city. Citizens and the city.
Learn about the context in cities from different perspectives and how this affects its inhabitants.
Understand the various challenges and opportunities with which cities are faced.
The evolution of cities up to the present day: social, political and spatial planning models.
City services: utilities (water, energy and communications), public street lighting, roadways and traffic, public transport, signage, environmental quality, cleaning of public spaces, waste and sewage management, maintenance, security, civil protection, government, education, public health, social services, town planning, public housing, planning of economic and tourist activities, user and consumer protection, cemeteries.
The uses of the city and its interactions: housing, education, work, culture, religious services, sport, trade, industry (processing/digital/cultural industries etc.), professional services, tourism, mobility, logistics, associative and civic activity, crime etc.
Quality of life in the city.
Migration flows and their impact on cities.
Human diversity in cities.
Physical and social virtual networks.
Efficiencies and inefficiencies in cities; challenges and opportunities.
The impact of ICT on the social fabric, on the management of cities and their innovation potential.
City resilience.
Module II – Tools to analyse and visualise the urban context and for the development of innovation projects.
Discover and use the methods and tools necessary for students to undertake their projects.
Methods and tools to analyse and visualise urban situations: demographic and statistical analysis, cartography and Geographic Information Systems (GIS).
Methods and tools for innovation: design thinking, empathy, creativity, rationality, technology-implementation-market (TIM), co-creation with citizens.
Methods and tools for project design and management: Seven Interdependent Success Factors, Business Model Canvas and the HUMBLES method.
Module III – Innovation project
Be able to successfully undertake a complex, feasible, team project which provides an innovative contribution to improving the quality of citizens' lives.
Design, development and exhibition of a feasible innovation project which will enrich citizens and the city through all its phases: determining the scope, defining the idea, establishing objectives, identifying partners, selecting and acquiring tools and knowledge, planning and presentation, beginning to put the project into practice.
CAREER OPPORTUNITIES
The professional application of the knowledge and skills acquired during this Master's programme can be used within two main areas:
Professionals already working as local council officers or elected members, or as specialists or managers in businesses which supply services to cities.
Professionals who wish to use the project element to launch their own entrepreneurial or economic venture or community activities.
FACT SHEET
Edit: 1st Edition
Qualification: Master of Smart Cities. Designing with Citizens accredited by the Universidad de Vic - UCC. Students without university degrees will receive a University Extension Studies Diploma.
Credits: 60 ECTS
School period: From October 19th, 2015 to May 2016. Final Project Presentation: June 2016
Timetable: Mondays to Thursdays from 19h to 22h
Mode: Blended Learning
Language: Spanish / English (bilingual teaching staff)
Price: 6600 €
Access: It is advisable to have had previous training or experience in one of the following areas: architecture, planning, engineering, design, social sciences, cultural revitalisation, facilitation, economics, health, information and communication technology (ICT), social networks, journalism, law or management (business, government or NGO).
Observations: Intensive Spanish course for foreign students willing to apply to the Master degree (optional course). From Sept. 10th to October, 2nd; from Monday to Friday (4h/day) – 395€.
Last updated Jan 2018
About the School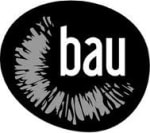 Bau is a centre that provides higher education in the field of design. Located in Barcelona, one of the leading cities in the field of design, BAU is situated in an industrial area of over 6,000 m2 eq ... Read More
Bau is a centre that provides higher education in the field of design. Located in Barcelona, one of the leading cities in the field of design, BAU is situated in an industrial area of over 6,000 m2 equipped with specific rooms for teaching and multi-purpose spaces designed to promote research, creation and innovation.
Read less