Program Description
Description
The Master in SAP Logistics Project Management ( MPLSAP ) from the Universidad Rey Juan Carlos is approved by SAP and has the prestigious SAP Gold Partner Education mention for quality in the training and employability of students . 100% of the students of the previous editions are certified as SAP consultants and more than 95% are working in the collaborating companies of the program.
This is a master's degree with triple degree: Degree granted by the Universidad Rey Juan Carlos , SAP S / 4 HANA SD Certification and SAP S / 4 HANA MM Certification .
Any student who has a higher degree or is in the period of completion can access it. Also and exceptionally, they can also access profiles that, although they do not have a higher degree, have proven professional experience in the area of information technology, logistics or business process organization. No previous computer skills are required.
The master's degree has paid internships and employment opportunities and with more than 30 Consulting Companies that collaborate by incorporating students, either through Paid Practices Agreements or through direct contracts.
The program began its journey in the academic year 2012-2013 and in 2021 we will attend the X Edition .
We have been providing SAP consultants to the labor market for more than 9 years .
Every year we update its content to adapt them to the needs of the companies that hire our students.
The start date will be October 15, 2021 and will end on July 1, 2022.
Classes will be taught at the Faculty of CC. Legal and Social at the Universidad Rey Juan Carlos , on the Madrid-Vicálvaro campus on Fridays from 3.30 to 9 p.m. and Saturdays from 9 a.m. to 3 p.m.
Price: € 8,900
The payment can be broken into 8 monthly installments without interest.
Program
The master's degree will last 480 hours (60 ECTS), structured in four training modules.
Introduction to Business Processes Module (90 hours-10 ECTS)
From business strategy to process redesign
Overview of the company's business processes
Value Management
Logistics area business processes
Tools and techniques for data collection: analysis and design of processes in the IT field
Circular economy and supply chain
Logistics Processes Module in SAP (270 hours-30 ECTS)
TERP10 - Integrated Business Processes in SAP
C_TS460_1809 - SAP HANA Sales
C_TS451_1809– SAP HANA Sourcing and Procurement
S4H01-SAP Business Suite to S4 / HANA Delta
S4LG1- Innovative Logistics Processes in SAP S / 4 HANA
S4SD1-SAP S / 4HANA Sales - Functions & Innovations
BC400- ABAP Workbench Foundations
Project Management Module (60 hours- 7 ECTS)
Introduction to Project Management. PMBOK
Integration
Scope
Time management
Cost management. Return of investment
Quality management
HR Management.
Communication management
Risk management
Contract management
AGILE methodology
Skills Management and Personal Development Module (60 hours- 7 ECTS)
Presentation and communication tools and techniques
Conflict resolution techniques. Leadership
Negotiation techniques
Time management
Loyalty economies: customer loyalty. Loyalty to the team
Design Thinking
Pre-registration and registration
The application for pre-registration must be made in the registration system of the URJC with the application developed for this purpose through the Internet
The documentation that you will have to attach in the application is the following:
Photocopy University degree or official document certifying it
Photocopy of your ID or passport
1 passport size photograph
Proof of payment of the pre-registration amount (500 Euros)
The pre-registration amount will be deducted from the Master's total upon registration.
The applicants will present all the scanned documentation, in the formats allowed through the telematic application of self-registration at the time of making the application for admission in their own titles.
They must obligatorily attach in their application the declaration of responsibility for the accuracy of the data provided in digital format.
At any time, both the Directorate of the program and the Service of Own Titles may request to the applicants, the presentation of said certified documentation through the General Registry, located in the Móstoles Campus, or in any of the auxiliary records located in the different Campus of the Universidad Rey Juan Carlos , or by sending it through Certified Mail to:
Universidad Rey Juan Carlos . General Registry
Avda. Tulipán s / n. 28933
Móstoles Madrid
The student is responsible for the veracity and correctness of the information provided, exonerating the Universidad Rey Juan Carlos from any responsibility and guaranteeing and responding to its accuracy, validity and authenticity.
Last updated Nov 2020
About the School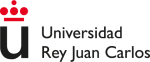 Bienvenidos a la Universidad Rey Juan Carlos. Fundada en 1996, nuestra Universidad está a tu servicio, proporcionándote una formación de calidad, a través de una amplia y excelente oferta académica, y ... Read More
Bienvenidos a la Universidad Rey Juan Carlos. Fundada en 1996, nuestra Universidad está a tu servicio, proporcionándote una formación de calidad, a través de una amplia y excelente oferta académica, y contribuyendo a la vanguardia del conocimiento, cuyo resultado se halla en nuestra investigación científica de proyección internacional. Convencidos de nuestra vocación de servicio público, tanto si eres estudiante, como si estás pensando en estudiar en la URJC, ponemos a tu disposición todas nuestras capacidades para tu formación. Nuestra Universidad te ofrece una plantilla de profesores apasionados por darte la mejor formación. Son, a la vez, profesionales dinámicos, flexibles y adaptados a las nuevas metodologías docentes. También cuentas con unas instalaciones actualizadas y de calidad, así como laboratorios y otros muchos servicios fuera de las aulas. Estudiar en la Rey Juan Carlos supone entrar en un entorno de aprendizaje idóneo que te ayudará a conseguir tus objetivos, tanto personales como profesionales, en el futuro más ilusionante.
Read less