Master in Research and Intervention in Social Work
Home ›
Master ›
Master in Research and Intervention in Social Work
Program Description
goals
The main objective of the Curriculum is to offer the student advanced training, specialized and multidisciplinary, oriented to academic, professional specialization, or to promote the initiation in research tasks, in the field of migration, development, cooperation and social intervention.
Specific Competences
Research module
Investigate, analyze, evaluate, adapt and use current knowledge derived from ICT and virtual intervention tools within agreed standards for the exercise of Social Work
Identify and justify best practices based on knowledge, evidence and research.
Think critically about your own practice through support and research systems.
Use research to carry out actions that allow responding to professional development needs according to the values and ethics of social work
Design research strategies to deal with conflicts, dilemmas and ethical issues.
Official Master's Degree in Social Work Research and Intervention
Social intervention module
To constitute an effective system of professional relations in order to determine the most appropriate forms of social intervention.
Act with people, families, groups, organizations and communities in decision making taking into account their needs, circumstances, risks, preferred options and resources.
Analyze and systematize the information provided by the practice to respond to new problems or emerging social situations.
Know how to manage the risk generated by the practice itself taking into account all those aspects that result in situations of conflict and stress at the professional level.
Manage conflicts, dilemmas and complex ethical problems
Analyze, evaluate, and use new models of social intervention that help demonstrate greater professional competence in the exercise of Social Work.
Access Profile
Given the characteristics of the Degree, the new student must demonstrate having acquired a series of skills and abilities, which are related, among others, with the following attitudes:
Show interest in enhancing social relationships by betting on work in interdisciplinary teams.
Show social commitment having the ability to empathize with the different social problems.
Have an interest in responding to social needs using the Tics (virtual tools).
Ability to understand relationships between phenomena that are linear, holistic and systemic (logical reasoning).
Ability to know how to distance oneself from problems and thus be able to obtain perspectives that allow their resolution (Abstract reasoning).
Need to be open to all new ideas that are raised throughout the training (Receptivity).
Ability to accept and respect the diversity of people in conditions of equality (Commitment to Equality).
Ability to understand and respect, in any context of intervention / research, the Human Rights framework.
University degrees that give access to the master
"The unification of the admission and access procedure by the Junta de Andalucía, in its Ministry of Economy, Innovation, Science and Employment, simplifies the procedure for access to Official Masters taught at Andalusian Universities. In addition, it facilitates a common platform for the entire Official Master's offer, in relation to access and admission: http://www.juntadeandalucia.es/economiainnovacionyciencia/sguit/mo_requisitos_procedimiento.php
As a general rule for access to this Master will take into account the Agreement of April 8, 2010, of the Commission of the Single University District of Andalusia, which establishes the procedure for admission to official Masters regulated by Royal Decree 56/2005 of official postgraduate studies and Royal Decree 1393/2007. http://www.juntadeandalucia.es/boja/boletines/2010/100/d/updf/d23.pdf
With regard to access, the Single University District of Andalusia requires the following prerequisites for those students who wish to enroll in official postgraduate studies:
Being in possession of a Bachelor's degree, or of an Architect, Engineer, Bachelor, Technical Architect, Diploma, Technical Engineer or Master, or other expressly declared equivalent.
Being in possession of a foreign university degree issued by an institution of higher education of the European Higher Education Area that authorize in the country issuing the title for access to Master's education.
Being in possession of a foreign university degree, equivalent to the level of degree in Spain, but which has not been approved by the Spanish Ministry of Education and empowered in their home country to pursue Postgraduate studies.
Likewise, the procedure of admission is divided into three phases in which universities can distribute the total places offered in each Master. It is contemplated that the first phase is exclusively for students with a foreign degree with, or without, approval by the Spanish Ministry of Education
Phase 1: Foreigners quota;
Phase 2: General Quota;
Phase 3: General Quota.
In the event that no places are reserved for foreigners in phase 1, or these students participate directly in phase 2 or in phase 3, their applications will be treated on an equal footing with the rest of the applicants by the general quota.
Finally, the applications will be met in each Master, in the phase and quota in question, according to the specific management criteria of the respective Master.
Access Requirements
Regarding the admission to the proposed title, we must begin by pointing out that, in general, the provisions of article 16 of Royal Decree 1393/2007, as amended by Royal Decree 861/2010, will be observed. In particular, as stated in article 17 on admission to official Master's teachings:
Students may be admitted to a Master's degree according to the specific requirements and criteria for the evaluation of merits that, where appropriate, are specific to the University Master's degree or established by the University.
Admission systems and procedures should include, in the case of students, with specific educational needs arising from disabilities, support and counseling services, which will assess the need for possible curricular adaptations, itineraries or alternative studies.
The admission will not imply, in any case, any modification of the academic effects and, where appropriate, professionals that correspond to the previous title that the interested party is in possession, nor their recognition for other purposes than that of pursuing Master's teaching.
For the rest, it will be preferably accessed from any Diploma / Degree in Social Work and, in general, directly from the current degree and bachelor degrees included in the knowledge branch of Social and Legal Sciences.
Admission criteria
For admission, the following criteria for classifying and scaling admission applications will be taken into account (as long as the demand exceeds the supply of places). Although the main recipients of the Master are Graduates (as) / Diplomas (as) in Social Work, students who have a degree in Social and / or Psychosocial Sciences such as: Psychology (preferably Social Psychology), Sociology, may access it Social and Cultural Anthropology and Social Education.
Once the degree is verified, the following aspects will be taken into account for admission:
Average grade of the Academic Record (70% of the grade)
Knowledge of languages (A B2, C1, C2, or accredited equivalent of any language) (10%)
Professional experience related to the Master's specialties (10%).
Letter of Presentation and Motivation of the student (10%).
The following affinity multiplier factor will be applied to the total score obtained from:
Graduate in Social Work: 1 (Affinity of 100%).
Other Degrees in Social and / or Psychosocial Sciences: 0.5 (Affinity of 50%).
Other Degrees: 0.25 (25% affinity).
The Master will have an Academic Committee chaired by the Directorate of the Master (Vice Dean of Postgraduate), who will independently assess the merits of each candidate based on the criteria cited. In the same way, this Commission may consider the access request of those persons who, having a degree that is not in the previous list, argue and accredit professional or academic merits related to the themes of the Master.
Last updated Dec 2019
About the School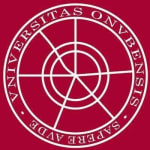 La Universidad de Huelva es una institución al servicio de la sociedad que, en el marco de los valores constitucionales, y como entidad de derecho público, dotada de personalidad jurídica, cumple sus ... Read More
La Universidad de Huelva es una institución al servicio de la sociedad que, en el marco de los valores constitucionales, y como entidad de derecho público, dotada de personalidad jurídica, cumple sus fines y desarrolla sus funciones, de acuerdo con la legislación vigente, en régimen de autonomía.
Read less