Master in Renewable Energy (RENE)
Program Description
The joint master's program in Renewable Energy (RENE) is offered by five European universities through InnoEnergy. Renewable energy is changing the energy industry fast, creating a more diverse sector with huge opportunities for new technologies, new businesses, and new ideas. The program provides in-depth knowledge of all major renewable technologies and gives you the opportunity to specialize in areas that interest you most. With courses in business skills and innovation management, our goal is to transform you into an energy engineer, entrepreneur or innovator of the future.
Renewable Energy at KTH
Year 1
In the first year, you will take core modules in advanced technology concepts and methods in one of the four universities offered by the program, as well as in the production and utilization of sustainable energy.
The program covers the four sectors where the impact of renewables on costs, market volumes, CO2 emissions, and network integration are greatest: wind, solar photovoltaic, solar thermal, and ocean energies. The program also includes courses on the energy economy and markets, as well as energy and the environment, to give you a broad perspective on the potential of renewable energy.
Throughout your studies you will participate in the Business and Management training by ESADE with several modules distributed throughout Year 1, followed by the Summer School at the end of Year 1, which includes also a co-creation workshop at UPC: Universitat Politècnica de Catalunya · BarcelonaTech, the Innovation Seminar alongside our industrial and business partners and the ESADE module 3.
Year 2
The second-year is your chance to focus on the areas that interest you most. Students can choose from modules on the following areas of specialization that will also determine which university you will attend:
Solar photovoltaics

Solar thermal electricity

Wind energy

Hydropower

Ocean and offshore energy

Biomass and biofuels

Integration of renewable systems with the energy system
In Year 2 you will be able to select any out of the four universities offered by the program. It will need to be different from your year 1 university.
Your master's degree project
You complete your second year with your master's degree project in the fourth and final semester. We strongly encourage you to undertake your degree project as part of an internship at one of our industrial or start-up partners, or at a research center. Currently, more than 90 percent of our students carry out their degree projects at one of our partner companies. Your degree project will be supervised by a professor at your university and a researcher from your host industrial or research partner. The degree project is worth 30 ECTS Credits. It should be aligned with research or technology projects in renewable energy and should have a strong practical element. We discourage theses that are 100 percent research-focused.
Partner universities
The program is taught at the following universities:
IST: Instituto Superior Técnico, Lisbon, Portugal

KTH: Royal Institute of Technology, Stockholm, Sweden

École Polytechnique, Paris, France

UPC: Universitat Politècnica de Catalunya · BarcelonaTech, Barcelona, Spain
The business and entrepreneurial elements of the program are delivered by the international business school:
ESADE Business School, Spain
Career
Giving you a unique education comprising industrial practice, innovation and entrepreneurship expertise, and advanced leadership skills, complemented by the active participation of InnoEnergy industrial partners the program enables you to launch your career in a wide range of renewable energy businesses or research settings.
In particular, you will gain:
Broad knowledge of sustainable energy systems and sources, and the ability to judge the technical, economic, social, and environmental impacts of each.

Deep understanding of individual renewable energy technologies, as well as energy management, planning, economy and market contexts.

Analytical capabilities, enabling you to formulate and manage technical problems from a system perspective and to solve problems around energy conversion, transportation, storage, and utilization.

Interpersonal skills, including leadership, project management, team working, business management, and communication.
"A holistic education is needed – one that covers all areas of technical knowledge on through to actual business creation – it's a must for engineers now. And this is exactly what InnoEnergy Master's School provides them with." Rafael Solís Hernández, EDP Renewables, Programme Partner
"The EIT Label is a quality seal awarded by the European Institute of Innovation and Technology (EIT) to a KIC educational programme that has been assessed positively by the EIT on the implementation of the EIT Quality Assurance and Learning Enhancement (EIT QALE) system and the application of specific quality criteria with focus on the EIT Overarching Learning Outcomes (EIT OLOs), robust entrepreneurship education, highly integrated, innovative 'learning‐by‐doing' curricula, international mobility and outreach."
EIT InnoEnergy
EIT InnoEnergy is a European company fostering the integration of education, technology, business and entrepreneurship and strengthening the culture of innovation. EIT InnoEnergy addresses sustainable energy as its priority area and as an alliance of top European players with a consortium of 27 shareholders and an additional over 100 partners–companies, research institutes, universities and business schools covering the whole energy mix.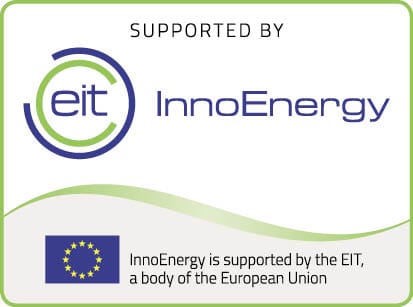 The EIT InnoEnergy Master's school offers seven programs in sustainable energy that give a rare combination of engineering and entrepreneurship. All deliver cutting-edge knowledge in fields crucial to meeting today's global energy challenges. All programs have a strong mobility concept with the first year spent at one university and the second year spent at another. EIT InnoEnergy is funded by the European Commission through EIT (European Institute of Innovation and Technology).
Last updated Apr 2020
About the School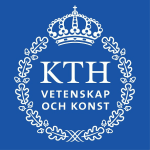 KTH Royal Institute of Technology has served as one of Europe's key centres of innovation and intellectual talent for almost two hundred years. Recognized as Sweden's most prestigious technical univer ... Read More
KTH Royal Institute of Technology has served as one of Europe's key centres of innovation and intellectual talent for almost two hundred years. Recognized as Sweden's most prestigious technical university, KTH is also the country's oldest and largest. With over 12,000 students and an international reputation for excellence, the university continues to nurture the world's brightest minds, helping to shape the future.
Read less