Read more about this program on the school's website
Program Description
This programme recognizes the rapid changes taking place in the communications environment and provides you with the opportunity to develop the skills to work across multimedia and digital platforms. Teaching takes an international focus, in recognition that many corporate bodies and PR agencies operate within a global remit.
You will have the chance to research and critique developments in PR practice with a focus on an ethical approach to storytelling in the post-Leveson era. You have the opportunity to develop the strategic management skills required to be a flexible, reflective public relations practitioner.
There is the opportunity to join our student-run PR company, Cygnet PR.
How You Study
A wide range of approaches to teaching and learning are used that reflect the ever-changing nature of the subject of public relations, spanning a diversity of genres, media, and audiences.
PR modules aim to employ a flexible and varied means of teaching, learning and assessment tailored to the Master's experience and grounded in collaborative research engaged learning. Students have the opportunity to learn to work as individuals and in groups, to produce solo and group presentations, reports, essays, projects, literature reviews and a dissertation.
As well as the traditional skills of research, essay writing, speaking and debating, you have the chance to develop a range of writing and production skills associated with work in the discipline that spans the profit and not for profit sectors, in-house and agency with the aim of providing a foundation for confident and independent counsel as well as participation within a corporate team.
Contact an Independent Study
Weekly contact hours on this programme may vary depending on the individual module options chosen and the stage of the study.
The postgraduate level study involves a significant proportion of independent study, exploring the material covered in lectures and seminars. As a general guide, for every hour in class students are expected to spend two-three hours in an independent study.
The composition and delivery for the course break down differently for each module and may include lectures, seminars, workshops, independent study, practicals, work placements, research and one-to-one learning.
How You Are Assessed
The Public Relations programme will use a full range of assessment and feedback tools.
This may include:
Written exam
Written assignment, including essays
Report
Dissertation
Portfolio
Project output (other than a dissertation)
Oral assessment and presentation
Practical skills assessment
Set exercises
The University of Lincoln's policy on assessment feedback aims to ensure that academics will return in-course assessments to you promptly – usually within 15 working days after the submission date.
Entry Requirements
First or second class honours degree.
International Students will require the English Language at IELTS 7.0 with no less than 6.5 in each element, or equivalent.
Last updated Mar 2020
About the School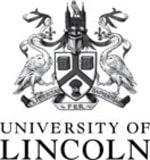 Since being opened by Queen Elizabeth II in 1996, the University of Lincoln has invested more than £300 million in its buildings and facilities.
Since being opened by Queen Elizabeth II in 1996, the University of Lincoln has invested more than £300 million in its buildings and facilities.
Read less