Program Description
An innovative Business School concept
At IEBS we take a step forward compared to the traditional business school model:
The traditional learning model is rigid and not very flexible because it is based on the standardized and unchanging industrial society model.
The IEBS learning model is modern, flexible and adaptive because it is designed to respond to today's world and constant change.
We propose a learning that integrates technology and innovation as part of the subject matter, always offering the most current knowledge.
We think of a 2.0 learning model that gives priority to the ability to "learn to learn", developing the skills necessary to successfully face today's challenges.
We integrate traditional models as the case method, with the most current learning currents, thanks to web 2.0.
After all, a book no longer guarantees us that we will learn everything we need to know in life.
At IEBS , the student is prepared to become a leading professional, capable of innovating, undertaking and providing value to their companies, in a changing environment, through a new way of doing business.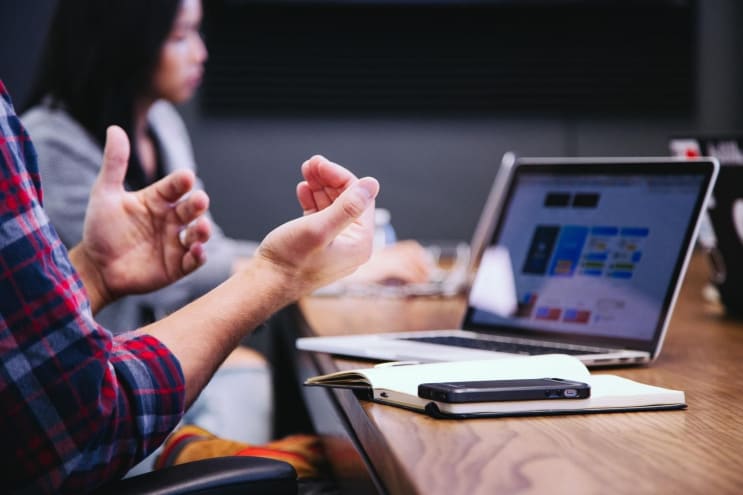 Headway / Unsplash
International character
IEBS born in innovation and entrepreneurship in Spain by the hand of Seedrocket, the first startup accelerator in Spain that has Google as one of its main partners. Its main headquarters are located in Madrid and Barcelona, two of the most important cities in the European and global landscape of innovation and entrepreneurship, sources of innovation and trends that allow IEBS bring the most innovative talent and knowledge to all its students . IEBS has its headquarters in Latin America, on the banks of the Río de la Plata, in Montevideo from where it connects the innovative culture, talent and the most innovative knowledge with all the countries of Latin America.
What do we propose?
Real apprenticeship: Face practical cases in which you will apply the learned subject, they will allow you to face situations that will occur day by day in your work. Through simulation and role playing, you will learn to solve problems and make business decisions for yourself.
Teaching 2.0 and collaborative learning: The exercises and practical cases are developed in our virtual campus, where debates are generated and knowledge is built beyond the subject itself. In addition, IEBS teaches its students to manage the web 2.0, essential to move quickly in the online environment.
Professors who are experts: Our professors are successful professionals active in the subject they teach. Learn with successful professionals and entrepreneurs who will be your teachers and mentors and will boost your knowledge in their area of expertise.
Continuously updated programs: In a society in which knowledge evolves rapidly, teaching must do so at the same pace. Therefore, our programs are updated in each call, so that students have access to the most innovative learning, update their knowledge and recycle as a professional.
Support for entrepreneurs: IEBS supports the innovative initiatives of its students from start to finish. Thanks to the alliance with the platform of entrepreneurs of SeedRocket and other institutions such as AJE or Madrid Emprende, the school offers professional advice to students who want to start their ideas.
Independence and maximum quality: IEBS has an independent body that looks after the student's interests and supervises quality in all aspects. Our goal is to continue growing and improving, offering the highest quality training adapted to the real world.
goals
The needs of organizations with respect to the Project Manager profile have evolved in recent years in a vertiginous manner. Project managers by definition manage scarce resources that must be optimized in increasingly volatile and changing environments and remotely manage equipment and technology.
In this context, the emergence of agile methodologies is facilitating that large technology corporations support their growth strategies in the application of these new management models, but in addition, more traditional sectors such as banking or industrial, are going through striking processes of digital transformation through the leadership of professionals trained in agile methodologies .
The Master in Project Management, with agile methods , allows students to enter the new models of organization and management that are leading to success to companies that dominate the current market, as well as in agile culture through methodologies and frameworks of project scaling that facilitates the optimization of resources and the improvement of equipment productivity.
At the end of the Master in Project Management Online you will be perfectly able to:
To be promoters of change in business models, in people management and in organizational culture.
Improve the competitiveness and productivity of your company / organization through the application of agile methodologies and highly efficient work environments.
Globally manage projects with a high innovative profile and applicable to many business sectors.
Give more flexibility to the project management and planning process.
Work in complex environments and improve time-to-market .
Focus the work to achieve greater efficiency in the process and customer satisfaction.
Promote the monitoring of projects through metrics related to agile methodologies .
Improve the management of work teams and projects. Manage teamwork skills as it is part of the agile manifesto principles.
Facilitate the integration of teams in project development through scaling frameworks.
Curriculum
The structure and subjects of the Master in Project Management are structured in 17 modules:
Module 1. Transformation of Organizations and The Model

Transformation and digital revolution
Digital Darwinism and new business models
New forms of organization, people centricity and digitalization of processes
Case study

Module 2. Methodologies: Lean Startup

Lean
Lean startup
Practical examples of startups created by applying agile. Good practices
Case study

Module 3. Transformation of People, Processes and Work Tools

Transforming organizations through the management of people
Internal communication in the digital era
The digital evolution of tools in organizations
Case study

Module 4. Ideation and Conceptualization

Design thinking - agile creativity and innovation
Fundamentals and prototyping tools I
Fundamentals and tools of prototyping II
Case study

Module 5. Lean Change Management

Lean change management / agile and change management cycle
The alignment of the change
Experiments and cultural hacks focused on people
Case study

Module 6. Strategy and Business Model

Tools for product design
Agile tools to define the business model
DCU User-centered design
Case study

Module 7. Inception and Product Backlog Management

From the roadmap to the backlog
Construction of user stories and acceptance criteria
Prioritization techniques
Case study

Module 8. Project Budget Management

Introduction to budget management
Budget management
Budget vs. Real. Deviation Analysis
Case study

Module 9. Methodologies: Kanban

Kanban I. Wip, pull and flow processes
Kanban II. Teams and projects Evolutionary management of change
Kanban III Mastering Kanban
Case study

Module 10. Project Risk Management

Differences in agile environments
How to manage risks with an agile approach
Risk valuation
Case study

Module 11. Methodologies: Scrum

Introduction to project management with scrum
Roles and artifacts in scrum life cycle
Life cycle in scrum
Case study

Module 12. Big Data and Business Intelligence

Business intelligence tools (data studio)
Scenarios and business intelligence solutions
Generation of smart dashboards
Case study

Module 13. Extreme Programing and Devops

Extreme programming Xp
Good technical practices in xp
Devops
Case study

Module 14. Scaling Frameworks I: Safe

Level 1: scaling to team level
Level 2: scaling at the program level
Level 3: scaling at the portfolio level
Case study

Module 15. Scale Frameworks II: Less and Nexus

Introduction to less
Introduction to nexus
Comparison of frameworks and success stories
Case study

Module 16. Agile Organization

Organizational escalation (agile in large companies)
Management 3.0
Agile Contract Negotiation
Case study

Module 17. Final Project

Tutorials and delivery of the final project
Final Project Corrections
Admission requirements
The student interested in pursuing this program and applying for a double Master's degree from IEBS and UCAM, must meet or accredit the requirements indicated in the following options:
Option A. With a university degree: accredit or be in possession of the degree or equivalent Spanish university degree or failing that, equivalent foreign studies that give access to postgraduate studies. Photocopies of the titles submitted must be legalized in accordance with Spanish law.
Option B. Without a university degree: in the case of not having a university degree, the outstanding professional experience of at least 5 years may be accredited with company certificates, provided that it is related to the field of study of the master's degree.
All documentation provided must be duly translated into Spanish by an official translator. The documents to be provided by each student are:
Passport, National Identity Document (DNI) or equivalent identity document,
Authorization signed by the student for the processing of their personal data,
Legalized photocopy of the university degree of higher education either by the Apostille of The Hague or by the comparison with a notary / notary or company certifications of the remarkable professional experience of at least 5 years specifying the functions performed, the advanced projects, the period of Time worked, the staff in charge, provided that the experience is related to the field of study of the master. If the student does not send the original company certificates, they may be certified / certified / notarized / authenticated photocopies before a notary / notary.
Note: The delivery period in digital format is 1 month from the date of registration.
Last updated Mar 2020
About the School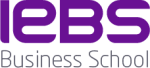 IEBS, the School of Business Innovation and Entrepreneurship, born during the world crisis with the aim of providing a real alternative to traditional teaching model alternative.
IEBS, the School of Business Innovation and Entrepreneurship, born during the world crisis with the aim of providing a real alternative to traditional teaching model alternative.
Read less