Master in Product Development and Materials Engineering
Home ›
Master ›
Master in Product Development and Materials Engineering
Program Description
As competition between companies is getting tougher as the number of products on the market increases, many are realising the importance of product development and material knowledge as a competitive means. This programme covers the entire product development process, from conceptual engineering design to materials and manufacturing processes.
Making complex things simpler
The steady increase in the use of computer support makes possible new methods, which are parallel to the entire product development process. With the help of advanced computer tools in design and construction, real and virtual prototypes can be produced much faster, and the time needed for development can be shortened. In addition, a product can be studied and tested at an early stage of product development for its design, usability, durability, safety and producibility. Important aspects of work with the development of components and products include the analysis of function and performance, the choice of materials and the methods of production. This programme gives an understanding of the theory behind and the practical use of the computer-based tools needed for these tasks.
Industry contacts and guest speakers
Some of the courses include project work. Students can, in smaller groups, analyse and make suggestions regarding real-life problems taken straight from the industry. Guest speakers from the field also take part in instruction. A thesis at the end of the programme helps students apply their theoretical knowledge and gain insight as to the research and development within the industry and the university. Extensive knowledge of materials is also acquired. The School of Engineering has well-equipped research labs for materials engineering and computer simulation.
International perspective
All courses are conducted in English and you study together with other international students. There are possibilities for you to study one semester abroad at one of our partner universities.
Industrial placement course
In this course, you have five weeks of internship in a company or another organization. The purpose is to you an understanding of future work tasks and how these are related to your education.
Career prospects
The work of engineers within product development is creative and offers a great deal of variety. This Master's programme qualifies students for positions with the manufacturers and suppliers that develop and produce components or as consultants. Emphasis is placed on design and construction of technical components and products in regards to customer demands, use, producibility and production methods. Vehicles, household appliances, medical equipment and certain sporting goods are all examples of products made up of complex components.
Next generation of engineers
The School of Engineering, Jönköping University, is a member of the prestigious collaborative between leading engineering schools worldwide - the CDIO Initiative™. The CDIO Initiative is an innovative educational framework to conceive and develop a new vision of engineering education and for producing the next generation of engineers.

Courses within the programme
NB Preliminary list of courses Year 1
Industrial Product Realization: Process - Methods - Leadership 9 credits
Materials And Design 6 credits
Non-Linear Finite Element Analysis 9 credits
Elective Course: Advanced CAD 6 credits
Elective Course: Multivariable Calculus 6 credits
Computer Programming For Design Automation 6 credits
Functional Materials And Surfaces 6 credits
Integrated Product Development 12 credits
Optimisation Driven Design 6 credits
Students must choose Advanced CAD or Multivariable Calculus directly upon arrival. The course Multivariable Calculus is compulsory for students who have not studied multivariable calculus during their bachelor studies.
Year 2
Microstructural Engineering 6 credits
Computer Supported Engineering Design 9 credits
Industrial Placement Course 9 credits
Modelling And Simulation Of Casting 6 credits
Final Thesis Work, Master 30 credits
Facts
Credits: 120,0 credits
Level: Master's
Rate of study: Full-time
Place of study: Campus-based
Language: English
Start date: Autumn 2018
Requirements:
The applicant must hold the minimum of a bachelor's degree (i.e the equivalent of 180 ECTS credits at an accredited university) with at least 90 ECTS credits in mechanical engineering, or equivalent. The bachelor's degree should comprise a minimum of 21 ECTS credits in mathematics. Proof of English proficiency is required.
Last updated Feb 2020
About the School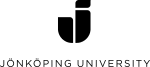 We build an international university in Jönköping which attracts highly qualified, inventive and enterprising people from all around the world. We contribute to sustainable economic, social and cultur ... Read More
We build an international university in Jönköping which attracts highly qualified, inventive and enterprising people from all around the world. We contribute to sustainable economic, social and cultural prosperity in the region where we reside, making way for knowledge based innovation and enterprise.
Read less