Read more about this program on the school's website
Program Description
The MA Politics offers you the opportunity to develop an advanced understanding of politics and policymaking across national and international settings. You can explore critical issues that drive the political process and examine the role of the state in the governance of society. You can consider contemporary challenges, such as policy formulation and implementation in areas such as counter-terrorism, gender equality, and health. Together with tutors and peers, you have the opportunity to engage in important discussions about the future of representative democracy in Britain and globally.
The programme draws on expertise within the School of Social and Political Sciences, and you can benefit from close support by specialist academics. A key feature is the provision of core modules that aim to familiarise you with advanced research skills. The MA in Politics is designed to help you to become a confident researcher with the ability to explore all dimensions of the policymaking process.
The MA Politics places considerable emphasis on advanced research methods, enabling students to hone qualitative and quantitative research skills, and supporting them in becoming confident researchers in their own right.
The programme draws on a range of subject specialisms within the School of Social and Political Sciences and connects students with tutors who are research leaders in their respective fields of study.
The atmosphere in the School of Social and Political Sciences is collegial and friendly.
All students are invited to attend the School's research seminar series. Tutors are approachable and keen to support students on their personal research and career paths.
How You Study
The learning and teaching strategy adopted within the MA Politics reflects a commitment to self-directed, student-centred learning, with an emphasis on applied analytical skills.
This degree offers a distinctive range of modules, drawing upon the existing research and teaching expertise in the School of Social and Political Sciences to deliver an academically rigorous and contemporary programme. Please note that the availability of optional modules will vary due to staff availability and student numbers.
This programme is not only designed to develop a student's specialist subject knowledge but aims to equip students with a set of transferable skills relevant to further academic study and employment. The incorporation of a strong research methods element within the MA is designed to enhance the employability and development of transferable skills.
Students will be taught using a range of methods including lectures, seminars/workshops, and tutorials. Lectures are designed to introduce students to key themes and perspectives, generate enthusiasm for further inquiry, provide illustrative examples and to signpost substantive issues.
Seminars and workshops provide students with an environment for more interactive learning and reflection, aimed at deepening critical understanding of the subject matter. These sessions are organized in a variety of ways, including tutor or student-led discussions, presentations, and problem-solving exercises, normally centred on a particular theme.
Tutorials are available to students on an individual or small-group basis as a means of supporting the preparation of individual or group assignments, offering feedback on progress, dealing with any particular learning difficulties, and offering advice on specific choices within the module programme. E-learning will be supported through the use of the University's virtual learning environment.
Full-time students on this programme can expect to receive approximately eight hours of contact time per week. However, this may vary depending on which optional modules are selected by students.
The research methods modules on this programme are taught in weekly two-hour sessions and the remaining modules are mostly taught through two-hour weekly lecture and seminar sessions. In addition, students attend personal tutor groups, Independent Study/dissertation workshops, and have meetings with their Independent Study/dissertation supervisor.
We expect that a full-time student on this course would engage in four hours of self-study for every one hour of lecture and seminar time. This equates to 32 hours of self-study per week. These figures are halved for part-time study.
How You Are Assessed
The programme is designed to expose you to a range of different forms of assessment and to develop a range of academic, professional and work-relevant skills such as public speaking.
You will have the chance to develop written communication skills through essays, report writing, and the Masters' dissertation, all of which are designed to expand skills in professional and academic writing. Oral communication skills are also assessed, providing the opportunity to enhance your public presentation and public speaking abilities.
The development of high-level research skills is a central feature of the programme. You will have the opportunity to develop these through the core research methods modules and apply them in your dissertation. Further research skills are also embedded in assessments throughout other core and option modules.
Critical, analytical and reflexive thinking is central to all assessments. IT skills can be developed in many modules and include word processing, digital data management, and presentation, statistical data handling, the use of electronic search engines and other resources.
Assessment Feedback
The University of Lincoln's policy on assessment feedback aims to ensure that academics will return in-course assessments to you promptly – usually within 15 working days after the submission date.
Entry Requirements
First or second class honours degree in a relevant subject.
Candidates holding other qualifications or substantial relevant work experience may be considered on an individual basis.
International Students will require the English Language at IELTS 6.0 with no less than 5.5 in each element, or equivalent.
Last updated Mar 2020
About the School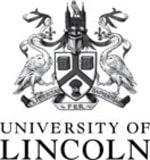 Since being opened by Queen Elizabeth II in 1996, the University of Lincoln has invested more than £300 million in its buildings and facilities.
Since being opened by Queen Elizabeth II in 1996, the University of Lincoln has invested more than £300 million in its buildings and facilities.
Read less