Master in Politics and Society
Read more about this program on the school's website
Program Description
The relationship between politics and society has changed dramatically. In this Master's programme, we aim to understand the causes & consequences of this change.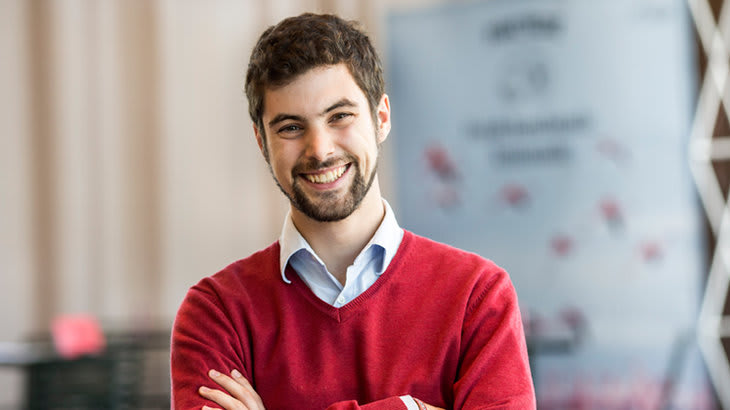 Mode of education
Each core course is composed of a series of lectures and small-scale tutorials. The lectures present the main theoretical and empirical insights into the topic of the course. In the tutorials, students learn to analyse and apply these insights by discussing and presenting various assignments in small groups.
Electives
The programme features some electives in block 2, but electives can also be selected from courses offered in other Master's specialisations in Sociology.
Please note that electives only take place when more than 12 students are enrolled. In case of a lower number of enrollments, electives will be cancelled and you will be kindly asked to enrol in another elective.
Curriculum
The programme consists of 60 ECTS. Three core courses focused on the specialisation Politics & Society, and a thesis together adds up to 45 ECTS. The remaining 15 ECTS credits are devoted to two electives.
The curriculum is subject to change. No rights can be derived from this information
Block 1

Social Science Research in Practice
The Social Bases of Politics

Block 2

Political Attitudes and Behaviour in Context
Elective

Block 3

Parties and Governments in Global Times
Thesis

Block 4
Programme electives
Infrastructures of Power
Families and Inequalities
Why study Master Politics and Society
This programme offers a unique sociological perspective on the interplay between politics and society;
Small-scale interactive tutorials help to develop in-depth insights and analytical skills;
The programme is taught by dedicated professors and evaluated (very) positively by our students.
What is this specialisation about?
Do you wonder how political distrust, cultural conflicts and rising support for populist parties can be understood? Are you interested in the influence of media on political attitudes and behaviour? If you think these are interesting questions, this Master's programme is the right choice for you.
Western societies are characterised by a new political culture. Voters and parties increasingly focus on hotly contested issues such as national identities, ethnic diversity or immigration. This focus reflects broader societal transformations like globalisation and individualisation.
These days, the political landscape is scattered, with many 'floating' and discontented voters. Their electoral preferences frequently change, which leads them to vote for new populist parties as well.
In this programme, we combine classical and state-of-the-art sociological theories and research with insights from political science in order to obtain an in-depth understanding of contemporary politics.
Due to this unique approach, you will learn to answer topical questions such as:
What are the causes of political fragmentation and how does this fragmentation affect the way modern societies are governed?
How does new information, for instance on the effects of immigration, sentencing or vaccine programmes, influence citizens' political attitudes?
In some places, asylum seekers are welcomed by local residents, whereas in other places these newcomers should fear for their lives. How can this be understood?
How does public opinion affect governments' policies? What is the influence of interest groups in the political decision-making process?
The Social Sciences Department of Erasmus University Rotterdam ranks highest of all continental European universities in the Shanghai Ranking.
Career opportunities for Master Politics and Society
After this programme, you can work as a policy or political advisor. Furthermore, you are well-prepared for jobs in journalism, consultancy, (applied) research and (academic) teaching.
Within the current political landscape, there is an urgent need for experts who understand the interrelationship between politics and society. These experts are able to analyse topical pressing issues such as rampant political cynicism and discontent, the rise of populism, and 'floating' electorates. Furthermore, they are able to analyse topics in an unbiased and unprejudiced way and present their findings in a clear and concise manner to others.
After graduation, you have gained a sharp analytical perspective as a sociologist. Furthermore, you will have a thorough knowledge of social scientific research. This know-how and these skills will provide a solid basis for favourable career opportunities in various fields. You could work for instance as a:
Policy officer at supranational, national, regional or local governments.
Policy officer at political or public think tanks and social scientific advisory councils.
Policy officer at NGOs addressing social problems.
Researcher at governmental institutions, consultancy firms, research centres, and (applied/ research) universities.
Consultant for (semi-)governmental institutions.
Journalist, media advisor, or editor at media outlets focusing on politics and society.
After graduation
After completing this Master's programme you will be able to:
Understand the causes and political implications of cultural and economic conflicts in western democracies.
Understand the political attitudes and behaviour of citizens, social movements, political parties and governments.
Analyse contemporary politics by applying up-to-date theories and concepts.
Present your insights, and contribute to discussions on contemporary politics in an international setting.
Critically evaluate and dissect academic texts, provide constructive feedback to peers, and write research proposals.
Pursuing an academic career?
If you want to proceed with advanced, research-oriented education in the field of sociology you can apply for our Research Master's in the Sociology of Culture, Media and the Arts. This programme is specifically designed to prepare you to carry out research which can lead to a doctorate degree.
If you have demonstrated academic excellence and motivation during your Master's specialisation in Politics & Society and your English meets the standard, you will be allowed to complete a research Master's programme of approximately one year.
Factsheet summary
Official CROHO name: Sociology
Programme name: Politics and Society
Instruction language: English
Type: Master
Duration: 1 year
Location: Campus Woudestein, Rotterdam
Tuition fees (2019-2020):

€2.083 (Statutory fee)
€11.900 (Institutional fee: EEA/EU students)
€14.900 (Institutional fee: non-EEA/EU students)
Last updated Apr 2020
About the School

ESSB is home to a vast diversity of study programmes and scientific disciplines: Public Administration, Pedagogical Sciences, Psychology and Sociology. In addition, the Erasmus University College, IHS ... Read More
ESSB is home to a vast diversity of study programmes and scientific disciplines: Public Administration, Pedagogical Sciences, Psychology and Sociology. In addition, the Erasmus University College, IHS, and two research institutes RISBO and DRIFT are linked to the faculty. Our education is small-scale and based around Problem Based Learning (PBL). Being connected to the professional field is another characteristic of our study programmes.
Read less