Master in Political Science: Global Politics
Home ›
Master ›
Master in Political Science: Global Politics
Read more about this program on the school's website
Program Description
The Global Politics programme offers both 60 and 120 credits. Applicants can either choose the one-year (Global Politics and Societal Change) or two-year programme.
Political science at Malmö University
This two-year Master's programme draws from the one-year master's in political science: global politics and societal change, with additional opportunities for an internship, exchange studies or elective courses. This provides you with the opportunity to deepen knowledge and gain practical experience, as well as the chance to develop relationships and network with people and organisations working on political and global issues.
The programme is thoroughly interdisciplinary and draws on the different strengths from the Department of Global Political Studies, including International Relations, Peace and Conflict Studies, Human Rights, Public Policy, but also ethnography and philosophy. To gain a deeper understanding of the changes in political science, we consider four key development areas:
Global politics: an increasing number of international and intergovernmental organisations impact world politics.
Government and governance: whilst new information technologies and surveillance legislation mean that the administrative powers of the state have never been stronger, the concept of 'government' has become increasingly surpassed by 'governance' at the transnational level. Few decisions affecting our lives are taken exclusively within the national context.
Existing modes of power are challenged: there has been a significant change in how organisations like NGOs, as well as everyday individuals, challenge existing governance and modes of power. For example, social media has radically changed the transnational political landscape to both enable new forms of protest and contestation, as well as facilitate new political identities.
Global concerns: issues like climate change and terrorism show that increasingly the kind of problems requiring policy solutions far exceed the confines of any nation-state. That is to say, policy problems are increasingly transnational and therefore require transnational solutions.
What career will I be prepared for?
The programme should be of interest to individuals committed to a career in which knowledge of our changing world is an evident benefit, with relevance to employers including international agencies, non-governmental organisations, transnational businesses, and local/national administrative agencies.
Entry requirements
A Bachelor's Degree in a social science field, e.g., Political Science, Peace and Conflict Studies, International Relations, Human Rights or a related major field. English B/6
Organisation
The central focus of the programme is an interest in the various forms that politics takes at the transnational level, including its place within and effects upon particular societal contexts. The aim of the programme is to give students a basis for understanding and critically relating to four central tendencies within our contemporary world:
1) agental pluralism – that political decisions involve not just the nation-state but numerous actors at multiple levels, including Intergovernmental Organisations, interest- and issue-groups, businesses, epistemic communities, and other emergent forms of actor;
2) the transnationalisation of governance - a movement away from politics as structured in terms of top-down relations within nation-states towards more complex and networked forms of governance;
3) the transnationalisation of political contestation – that civil society and other actors seeking to change politics both work across national boundaries and see their political demands as going beyond purely national concerns; and,
4) the transnationalisation of policy problems – that there has been a shift in how policy problems are understood so that, for example, in the 1960s there was a shift from seeing environmental pollution within the confines of the nation-state towards identifying it as a transboundary phenomenon.
Last updated Nov 2019
About the School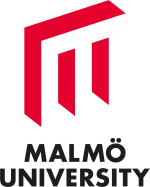 Malmö University strives to be part of society at every level. Whether that is regionally, nationally or globally, its focus is making the world a better and fairer place.
Malmö University strives to be part of society at every level. Whether that is regionally, nationally or globally, its focus is making the world a better and fairer place.
Read less