Program Description
Ten amazing months. Ten top-level international photography experts in the lecture theatre, one every month. Ten unique chances for learning by doing, elbow-to-elbow with the best. The Raffles Milano Masters: someone has come up with them at last.
Why?
Photography means providing a useful and interesting model of the world, one that helps us love reality by talking about it. To be a photographer is no longer a craftsman trade. Digital technology forces him to shrug off the obsession with the technique in favor of a mindset increasingly related to the ability to see, to interpret and to narrate.
Professional opportunities
Photographers have to be active, effective and conscious interpreters of the contemporary world. That is why the lectures are built around a lifelong education approach. Our lecturers are experienced, skilled and great at their work: this ensures that our students will receive high-profile training, culminating in the possibility of them finding professional placement in various areas of visual production, communication, and image, both in Italy and internationally, from still & motion and storytelling to advertising and corporate fields.
Who should attend
This Master is designed to suit the needs of everyone who wants to learn and develop the themes of contemporary photography, transforming a passion into a profession. In particular, it is designed for students aiming to (re)define and (re)position themselves professionally, to keep abreast of today's developing contexts. Who are the photographers of the future (and of the present)? They are people with the skills, abilities and critical awareness it takes to tackle the enormous scene of contemporary production without any hang-ups and to launch an independent, continuing and successful business of their own.
Curriculum
Working side by side with the professionals who lead in today's market, our students acquire a fully rounded appreciation of the new approaches to designing an identity, a reportage, advertising campaigns and corporate communications. This Master focuses on tangible experience with real assignments proposed by firms and institutions. A vital part of the curriculum is devoted to how the market for collecting, publishing, and fine art functions. It does this by putting together a personal portfolio, the first step towards establishing relations with international galleries and curators.
Topics
Context of Italian and international photography
Collecting and fine art.
Creativity and design process in photography.
Advertising and corporate communications.
Beauty and portraiture.
Landscape and architecture.
Focus on storytelling.
Organising and curating exhibitions and events.
Compiling a portfolio.
Digital technology for creativity.
Endorsements
For the quality and effectiveness of its didactic model, this Masters course has been endorsed by: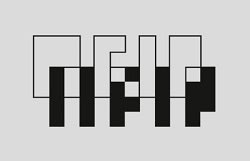 Design lecturers
Learning directly from practitioners is the best way to pick up the most advanced visions and methods at the source. Unlike conventional Masters, the Raffles Milano Masters bring hands-on knowledge directly into the lecture theatre, with ten market leader professionals occupying the lectern in the course of the ten months.
Project
Erik Kessels
Communication expert
kesselskramer.com
Project
Ferdinando Scianna
Photographer
magnumphotos.com
Project
Giovanni Gastel
Photographer
giovannigastel.it
Project
Matthias Harder
Curator
helmut-newton.com
Project
Reiner Opoku
Agent and Art advisor
reiner-opoku.com
Project
Aida Muluneh
Photographer
aidamuluneh.com
Project
Spreafotografia
Editorial board
spreafotografia.it
Project
Cesare Cicardini
Photographer
cicardini.com
Project
Margaret Courtney-Clarke
Photographer
margaret-courtney-clarke.com
Project
Lady Tarin
Photographer
ladytarin.com
Project Lecturer
Piero Gemelli
Photographer
pierogemelli.com
Lecturers in method
There are some kinds of practical and theoretical knowledge and abilities that cannot be learned overnight but need tailored tutoring. You never know when you will need them, but one thing is certain: you will.
Method
Giovanni Pelloso
Historian and critic
giovannipelloso.Linkedin
Method
Michele Smargiassi
Journalist
michelesmargiassi.Repubblica.it
Method
Silvia Stabile
Lawyer
silviastabile.Linkedin
Firms
In nearly thirty years of work, the Raffles Group has built up a substantial network of partners that participate in our three-year and Masters courses. These firms' reputations and the quality of the relationships e have developed with them are a guarantee of a decidedly fertile meeting between education and business.

Adidas, Aigner, B&O - Bang & Olufsen, Boucheron, Brother, Bulgari, Burberry, C&A, Cartier, Chanel, Chloé, Design Business Chamber Singapore, Diesel, Dior, Dolce & Gabbana, Dunhill, Elle, Fendi, Fujifilm, Furniture Design Award Singapore, Giorgio Armani, H&M, Heinz, Hermes, Hogan, HP Technology, HSBC – Hong Kong and Shanghai Banking Corporation, IKEA, InterContinental Hotels & Resorts, Kohler, Lear Corporation, Lego, Li & Fung, L'Oréal, Louis Vuitton, LVMH, Mahogany, Max Mara, MediaCorp, Metro, Michael Kors, Microsoft, Nippon Paint, Nokia, Orchard Road Business Association, Pepsi, Philips, Prada, Puma, Ralph Lauren, Redworks, Richemont, Richmond, Rolex, Saatchi & Saatchi, Saint Laurent Paris, Samsung, Shiseido, Siemens, Singapore Furniture Industries Council, Singapore Jewellers Association, Sony Pictures, Standard Chartered, Textile & Fashion Federation, Tiffany & Co., Valentino, Versace, Y&R, Yves Saint Laurent.
Monday talk
Every Monday evening at 6.00 p.m., Raffles Milano invites its students to meet one of the major personalities who walk the stage of design, style and design culture. Hearing the stories and ideas that influence the market and drive our mindset – straight from the horse's mouth – is an amazing opportunity that adds substance to our academic programs. Here is the agenda of meetings for the coming year.
Admissions
The maximum number of students that can enroll in each of our Master's courses is 20.

Candidates are selected in two phases. The first selection is a screening based on the documentation received from the student. If the application meets the requirements, an individual interview is arranged with the Course Leader.

The candidate's evaluation takes into consideration all the elements that contribute to an individual's profile into consideration: portfolio, previous studies, work experience, extracurricular activities and letters of presentation.

Documentation for admission:
curriculum vitae,
artistic and/or professional portfolio,
motivation letter,
list of previous studies,
documentation about courses and workshops attended,
certificate of proficiency in English,
passport or identity card for Italian or other EU member state students,
receipt demonstrating payment of the 100 euro application fee.
Starting from March 15, 2017, all candidates can send the documentation for admission to
master@raffles-milano.it
For further information, please fill in the "Info request" form.
Fees
Students from European Union and EFTA:
15.000 euro (total, including taxes).
Enrollment fee: 3.000 euro
Tuition fee: 12.000 euro
Non-European Union and Non-EFTA students:
19.000 euro (total, including taxes).
Enrollment fee: 3.000 euro
Tuition fee: 16.000 euro
Application fee:
Candidates who want to apply for admission to our Master's courses must pay an application fee of 100 euro.
Last updated Aug 2020
About the School

A new fashion and design school in Milan? Yes, and its name is Raffles Milano Istituto Moda e Design Milano. A school with an unconventional spirit and method. A school designed for students who inten ... Read More
A new fashion and design school in Milan? Yes, and its name is Raffles Milano Istituto Moda e Design Milano. A school with an unconventional spirit and method. A school designed for students who intend to look the future straight in the eye. And above all, a school that has gathered together a formidable team of lecturers, in many cases leading names on the international style and design scene.
Read less