Program Description
The Master will allow you to become a successful professional and develop the theoretical and practical skills necessary to be an innovative and creative image creator. Learn to visually and effectively communicate ideas and projects from a multidisciplinary approach.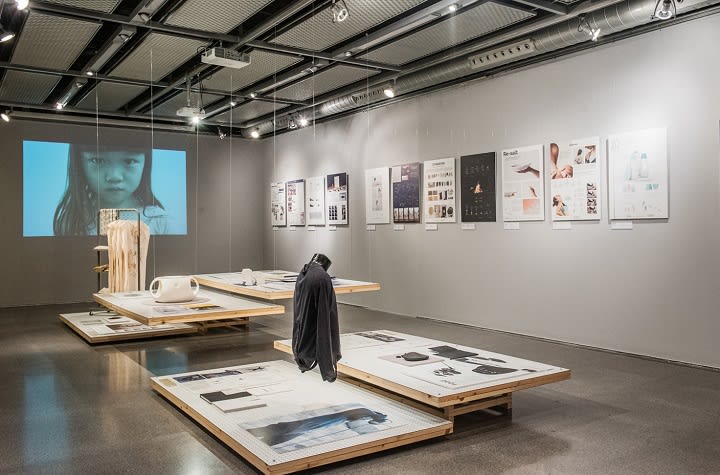 ELISAVA Barcelona School of Design and Engineering","author_url":"","source":"©ELISAVA Barcelona School of Design and Engineering"}" />
Basic data
Degree:

Master in Photography and Design, own degree issued by the Pompeu Fabra University (UPF)

Direction:

Pedro Vicente

ECTS credits:

60

Duration:

October 2020 to July 2021; Tuesday, Thursday and Friday, 10: 00-14: 15.

Language:

English

Price:

October

2020: € 11,000 (+ € 450 pre-registration)
Access and admission requirements:

Official university degree or equivalent.
Presentation
The Master in Photography and Design is a postgraduate program based on photographic practice, which deals with photography as an open discipline through which the student is encouraged to create extensive photographic projects of high complexity, as well as to explore the more contemporary approaches to photography.
The Master's Degree attracts students from all over the world and emphasizes innovation, experimentation and theoretical and practical research, and motivates students to actively engage with contemporary photographic practice through publications, exhibitions and participation in real photographic projects.
The program offers a dynamic and exciting environment to study the practice of photography, equipping students with advanced knowledge of photography, both practical, technical and theoretical, that is applied to the projects of the students themselves. This is one of the characteristics of our Master in Photography and Design , the teaching of photography is placed at the level of contemporary photographic practice. Special attention is also paid to the dissemination of photographic work, exhibition and publication, and focuses on the reasons why the meaning of an image is determined by its use and contextualization.
Drawing on the experience of a wide range of professional photographers, guest professors and technical advisers, the student will improve their knowledge and skills through a series of photographic projects that are based on practical research. At the end of the Master the student will be able to carry out contemporary photographic work that uses photography effectively to express and communicate complex ideas effectively, exploring beyond the specific limits of photography itself in order to produce innovative solutions for new scenarios. and methods of visualization and contextualization of images.
Information session video
goals
Provide a flexible but structured context in which students can rigorously carry out a self-directed research project whose results are materialized in the systematic production of a specific and original body of work in the field of photography.

Provide the visual tools necessary to build a photographic project from start to finish.

Provide students with the necessary knowledge to express ideas with a photographic project in an effective way.

Encourage the development of critical reflection by each student as the basis for the development of independent students capable of advancing in their own skills, knowledge, and professional and research practice.

To provide students with the means to establish and conceive their workplace in the context of relevant and contemporary academic and professional situations and debates.

Provide the student with the technical skills of professional photography and be able to function in any professional circumstance.

Engage with a real audience, generate challenging new narratives about the nature of work itself and its relationship to changing modes of production, dissemination, and consumption.

Provide multidisciplinary training to professionals who specialize in the area of photography so that they can use photography as a tool to express concepts and ideas.
Competencies
Students who successfully complete the Master in Photography and Design will have:
Initiated and launched an individual self-directed research project employing research methods, materials, techniques, and processes appropriate for design practice.

Demonstrated in-depth knowledge and a critical commitment to the relevant practical, theoretical and professional contexts of your project and being able to situate and interpret your own work in this context.

Demonstrated to have the ability to apply analysis, synthesis and evaluation to a variety of external resources and their own practice to inspire and inform on the generation, development and application of original ideas.

Demonstrated having approached their own work in a reflective and evaluative way, which allows them to act independently in the identification, implementation and maintenance of individual research and professional practice.

Demonstrated the ability to effectively communicate complex and speculative concepts, methods and proposals orally, in writing and visually.

They have identified the potential for their work in specific professional contexts and will have developed the communication skills appropriate for interaction with the public.

Demonstrated the ability to use photography as a tool to communicate concepts and ideas effectively.
Last updated May 2020
About the School

ELISAVA Barcelona School of Design and Engineering is a university center founded in 1961 and it is the oldest school of design in Spain. ELISAVA is among the 100 best schools of design and architectu ... Read More
ELISAVA Barcelona School of Design and Engineering is a university center founded in 1961 and it is the oldest school of design in Spain. ELISAVA is among the 100 best schools of design and architecture in Europe according to the Domus magazine.
Read less