Master in Petroleum Engineering Reinforcement
Home ›
Master ›
Master in Petroleum Engineering Reinforcement
Program Description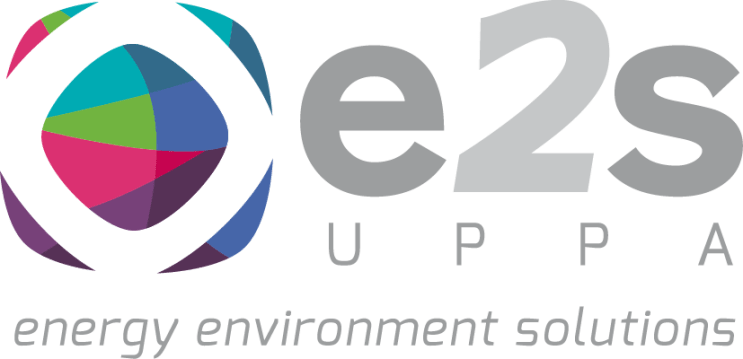 The Master of Petroleum Engineering offers a classical two-year training in French and a one-year training in English for graduate students. The one-year class 'Petroleum Engineering Reinforcement' (~350 h lecture and 5-6 month internship) will be particularly appreciated by foreign students who wish to reinforce their background in different fields of Petroleum Engineering.
The Master is offered at the University of Pau and Pays de l'Adour (UPPA).
This Master benefits from a particularly rich environment in geosciences, energy, and environment. The Master is part of the Faculty of Sciences and Technologies for Energy and Environment (STEE).
The STEE Faculty has been founded in the framework of the prestigious French Initiative of Excellence label I-SITE (Initiatives Sciences, Innovation, Territories, and Economy) which granted the project Energy Environment Solutions (E2S).
The Master benefits also from the close environment of Carnot ISIFOR (Sustainable Engineering of Georesources) and a national pole for Geosciences and Innovation (Avenia). In addition, Pau hosts dozens of Petroleum companies, including Total, Terega, Modis, etc.
Pau has, therefore, one of the highest concentrations of petroleum engineers and scientists in France.
The Master benefits from the teaching and background of researchers belonging to the Laboratory of Complex Fluid and Their Reservoirs. This laboratory gathers ~90 researchers across 4 teams; "Interfaces and dispersed systems", "thermophysical properties", "geomechanics and porous media"," characterization of geological reservoirs". In addition, engineers from Total and other petroleum companies provide valuable input in different lectures.
Program Objectives
The Petroleum Engineering Reinforcement training program aims to complete the initial training of petroleum engineers with specific competencies in geosciences, reservoir engineering and oil and gas production. This personalized 1-year training program is composed of courses selected from the three tracks of the 2 year Master program:
The geosciences track offers an integrated approach, which includes:
Geological characterization (basin analysis, reservoir characterization, structural and sedimentological)
Geophysical characterization (acquisition, processing, and interpretation of seismic data)
Well Analysis (well logging and seismic)
The reservoir track proposes:
To evaluate the deposits discovered
To optimize their development as well as their production
The production track aims to train specialized executives in the field of oil and gas production and in the evaluation of the associated processing needs.
Student Learning Outcomes
At the end of this program, according to their optional choices, the students in the "Petroleum Engineering Reinforcement Master" will be able to:
Geosciences path:
Acquire, process and interpret geological and geophysical data
Reservoirs path:
Contribute to the operational development and production of traditional reservoirs (simulation of reservoirs) and unconventional reservoirs (enhanced recovery),
Production path:
Select subsurface and surface facility equipment to produce oil and gas well fluids,
Optimize oil and gas production, in petrochemical laboratories to study and characterize the produced fluids
Use new technologies related to the production of unconventional oils.
Prospects for employment or further study
Sectors:
Petroleum companies
Energy companies
Geosciences companies
Environmental companies
Fields:
Positions:
Ph.D. student
R&D Engineer
Detailed Program Facts
Starting in: September 2020
Program intensity: Full-time / Duration: 1 year / Credits: 60 ECTS
Languages: Fully taught in English.
Delivery mode: On-campus at the STEE faculty
Head of the Master Program: Professor Charles AUBOURG
Admission Requirements
English Language Requirements:
Minimum required score CECRL B2 level in English.
Academic requirements:
Applicants must hold a Master of Engineering in fields such as petroleum engineering, geosciences and/or physics.
Note that a background in chemistry is not recommended for this master.
Admission requirements:
Students must have a Master's Degree and must be ranked in the top 20%.
Courses
Mandatory (10 ECTS)
Unconventional Resources (4 ECTS)
Health, Safety & Environment (2 ECTS)
Project Management (2 ECTS)
French as a foreign language (2 ECTS)
Optional
Field case Geosciences (or) Reservoirs (or) Production (4 ECTS)
Seismic Interpretation (4 ECTS)
Basin Deformation 2 (4 ECTS)
Inversion and optimization (4ECTS)
Sedimentary Systems (4ECTS)
Well Logging (4ECTS)
Advanced Reservoir Simulation (4ECTS)
Numerical upscaling (4ECTS)
Enhanced Oil recovery (4ECTS)
Internship
Research internship:
This internship is intended to allow students applying a scientific approach and project management methodologies for an academic or industrial research project (of duration from 5 to 6 months). Note that a minimum grant of ~550€/month is provided if the student is doing his internship in France. (30 ECTS)
Further information
International student guide
http://ri.univ-pau.fr/_resources/Documents/Venir%2520%25C3%25A0%2520l%2527universit%25C3%25A9/Mobilit%25C3%25A9%2520sur%2520programme/142471_Guide_International.pdf?download=true
More information:
http://formation.univ-pau.fr/m-petroleum
International Welcome Desk:
http://univ-pau.fr/en/welcome-desk
Last updated Dec 2019
About the School
UPPA offers its students initial or continuing education, work/study programs or apprenticeships, to obtain Bachelor's, Master's and vocational degrees and Doctorates through its 5 UFRs (Teaching and ... Read More
UPPA offers its students initial or continuing education, work/study programs or apprenticeships, to obtain Bachelor's, Master's and vocational degrees and Doctorates through its 5 UFRs (Teaching and Research units) and two Doctoral schools.
Read less