Master in Organizational Management
Home ›
Master ›
Master in Organizational Management
Program Description
Master in Organizational Management
The Master's in Organizational Management that is jointly offered by Universidad EAN and Université du Québec à Chicoutimi, -UQAC is a program which develops professional competencies in management in its students, allowing them to assume responsibilities in the highest levels of management in the organization. The program has added and distinctive value and contributes to the development of professionally qualified Master's students who may work as consultants and assessors in different areas of the private and public sector.
The program is a social and academic platform where students are in contact with theories and concepts in senior management and are able to confront the reality of organizations so as to provide the required competencies and simultaneously bring innovative ideas as well as improve and create competitive organizations in modern, globalized environments.
The Master's in Organizational Management develops professionals of the highest quality who may work in the consultation and the assessment of organizational management practices, quality development processes, the design of intervention policies, the proposal of transformation strategies with both short term and long term impact on different areas of the organization. The student will also reflect leadership characteristics to work as a manager, entrepreneur or teacher at at the tertiary level.
Additionally, the program contributes to the economic development of the country through the impact which graduates have on private and public organizations in terms of intervention and their ability to orientate quality improvement processes and consequently productivity in the manufacturing sector or in services and in public entities. The program equips students with skills in the strategic and efficient management of resources as well as planning, designing, implanting, controlling and perfecting integrated systems in order for the organization to gain a better competitive position. This is achieved through the application of unique, creative and entrepreneurial techniques and advanced tools acquired from consultancy for organizations.

Competences of the graduates
Diagnose, formulate and implement innovative strategies in organizations.
Lead organizational change.
Design and direct business consultancy processes.
Analyze and propose systemic improvements in the organization
Carry out organizational research.
Effectively manage diverse projects in organizational modernization and improvement.
Apply intervention methodologies and tools to promote organizational change
Conceptualize, design, implement and appropriately utilize information, bibliographies and central information systems that support processes in planning and diagnosis of business management.
Integrate the knowledge and skills required for the strategic, functional and cultural management of the organization.
Adhere to your business commitments and professional sense of ethics and responsibilities.

Modality
The Master's in Organizational Management is delivered through an intensive methodology in which sessions are conducted during determined periods, complemented by class sessions on weekends. Additionally, the student maintains constant contact through meeting dot online sessions with the teachers using the latest information and communication technology.
As a result of this methodology, the student is able to merge both academic and professional responsibilities, dedicating in a disciplined manner, the time required for independent study, for reading and analysis of coursework and covering the assigned bibliography while meeting the demands of their professional life as well.
Last updated Jan 2018
About the School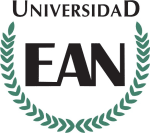 EAN University is a Colombian high education institution located in Bogotá's Metropolitan area. At EAN, students experience diverse activities for their professional development.
EAN University is a Colombian high education institution located in Bogotá's Metropolitan area. At EAN, students experience diverse activities for their professional development.
Read less