Master in Nuclear Energy (EMINE)
Program Description
The joint master's program in Nuclear Energy (EMINE) is offered by four European universities through InnoEnergy. The program teaches tomorrow's nuclear engineers how to address the key technical, social and environmental challenges faced by the industry today and in the future. Going beyond the scope of traditional nuclear education, the program helps tomorrow's engineers understand nuclear power in the context of a diverse energy mix.
Nuclear Energy at KTH
Nuclear energy plays an essential role in the global low-carbon energy mix. It is vital to the successful energy transition – and is a dynamic sector in which to build a lifelong career in sustainable energy.
The master's program in Nuclear Energy (EMINE) deepens your technical knowledge while broadening your understanding of the wider energy sector and the societal, economic and environmental impacts of nuclear energy. Whether it's leading the design of new reactor types, managing the safe decommissioning of older plants, developing innovative new policy, or planning effective waste management, this nuclear energy program equips you to meet the challenges facing the global industry.
With courses given by industry experts, on-site work and practicals, and field visits, the program also gives you unrivaled opportunities to engage directly with major industrial players and research institutes. More than half of your time on this nuclear energy program is spent with industrial partners that include Areva, EDF and Endesa and the CEA, one of the most important research centers in nuclear energy in Europe
The two-year program gives you an in-depth knowledge of the nuclear industry and its role within the wider energy ecosystem. You receive the high-level scientific and technical education required to master the engineering complexities of nuclear power generation, as well as training in business and innovation management.
The master's program in Nuclear Energy (EMINE) has strong partnerships with all the leading players in the European nuclear industry who actively participate in the program to ensure it remains current and relevant to your needs – and their own. Where permitted, our partners are involved in curriculum design, student selection, teaching, and lecturing, hosting internships, supporting master's degree projects, and creating job opportunities for our graduates. You will also have the opportunity to engage with our industrial partners during networking events, guest lectures and field visits.
The program enables you to integrate the technical aspects of the nuclear industry with key environmental, economic, regulatory and social issues.
The master's program in Nuclear Energy is an international program for an international industry. You will join students from all over the world for two years at two different universities and one of Europe's leading business schools. After successfully completing the program and your Master's thesis, you will receive a double diploma: a Master's degree from two of the following institutions:
Master Material Science for Nuclear Energy, from Grenoble INP: Institute of Technology, France

Master of Science, from KTH: Royal Institute of Technology, Sweden

Master of Science Nuclear Energy, from Université Paris-Saclay, France

Master of Nuclear Engineering, from UPC: Universitat Politècnica de Catalunya · BarcelonaTech, Spain
Career
The nuclear industry is truly international and requires a global mindset. The program is an opportunity to start building your international network by working closely with fellow students from around the world, while the business-focused elements of the curriculum explore how to work in and manage multi-cultural teams.
The program gives you a comprehensive understanding of the key issues surrounding nuclear energy and opens up a wide variety of career paths, including the key areas of design and construction, operation and maintenance, decommissioning and waste management.
The strong focus on business skills and innovation will enable you to readily take on managerial and leadership positions. Alternatively, the program is the first step to your career in research and Ph.D. work.
"I firmly believe that solving the energy problem is the utmost priority of humankind. This is one Gordian knot that needs to be opened. But we cannot create more problems at the cost of solving one – therefore, the solution has to be sustainable." Chirayu Batra, MSc EMINE graduate, Nuclear Engineer International Atomic Energy Agency (IAEA)
"The EIT Label is a quality seal awarded by the European Institute of Innovation and Technology (EIT) to a KIC educational programme that has been assessed positively by the EIT on the implementation of the EIT Quality Assurance and Learning Enhancement (EIT QALE) system and the application of specific quality criteria with focus on the EIT Overarching Learning Outcomes (EIT OLOs), robust entrepreneurship education, highly integrated, innovative 'learning‐by‐doing' curricula, international mobility and outreach."
EIT InnoEnergy
EIT InnoEnergy is a European company fostering the integration of education, technology, business and entrepreneurship and strengthening the culture of innovation. EIT InnoEnergy addresses sustainable energy as its priority area and as an alliance of top European players with a consortium of 27 shareholders and an additional over 100 partners–companies, research institutes, universities and business schools covering the whole energy mix.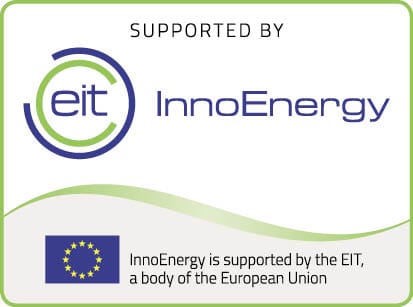 The EIT InnoEnergy Master's school offers seven programs in sustainable energy that give a rare combination of engineering and entrepreneurship. All deliver cutting-edge knowledge in fields crucial to meeting today's global energy challenges. All programs have a strong mobility concept with the first year spent at one university and the second year spent at another. EIT InnoEnergy is funded by the European Commission through EIT (European Institute of Innovation and Technology).
Last updated Apr 2020
About the School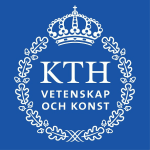 KTH Royal Institute of Technology has served as one of Europe's key centres of innovation and intellectual talent for almost two hundred years. Recognized as Sweden's most prestigious technical univer ... Read More
KTH Royal Institute of Technology has served as one of Europe's key centres of innovation and intellectual talent for almost two hundred years. Recognized as Sweden's most prestigious technical university, KTH is also the country's oldest and largest. With over 12,000 students and an international reputation for excellence, the university continues to nurture the world's brightest minds, helping to shape the future.
Read less